You have successfully created an awesome short film and uploaded it on YouTube. However, despite working so hard at getting the views, likes and subscribes for your channel, your growth curve is not very promising. What do you do? Worry not, here comes the help. What you need is a dynamic YouTube outro to save your day.
Adopting YouTube outro is an easy and effective method to increase the watch time of your YouTube channel. Additionally, if incorporated effectively, an outro can exponentially boost the views, subscribers, and reach of your videos. Short Films like Curve have gone viral with proper optimization.
This is where our article comes in handy. We have given a brief idea of what YouTube outro is and suggested how you can improve your engagement and increase your short film's YouTube views, likes and subscribers by simply incorporating these steps.
What Is A YouTube Outro?
Just like this article, any YouTube video is divided into three parts- intro, body, and conclusion. In short, the conclusion of a YouTube video is called a YouTube outro.
Ever noticed that when a YouTube video is about to end, the creator asks for 'something'? For instance: You go to a restaurant. You tell the manager that you liked their food. What should a sensible manager do? (Hint: Accept the appreciation and ask you if you are interested in their dessert).
Just like a good manager in the restaurant, you must direct your audience to something that you want them to do. Maybe watch, read or exercise. You may lead them to your other videos even, or give them a button to subscribe to your channel or post some clickable overlays. There are plenty of options to exercise in the last few seconds of your YouTube video.
Your content is compelling, and the viewers like it too. So, why not leverage this? Do not let your viewers' screens go blank after the video ends.
Some Necessary Requirements
To create stunning and artistic outros for your YouTube video, you must take note of the following requirements.
Your YouTube videos must be at least 25 seconds long.
An outro can be a maximum of 25 seconds and a minimum of 5 seconds.
You must take note of the size of the elements that you are going to use in the end screen. Considering your YouTube play bar canvas size as 1920×1080 pixels, the elements in your end screen must be:
Subscribe sphere – 294px × 294px
Another channel sphere – 294px × 294px
Video or playlist rectangle – 615px × 345px
Link Square – 294px × 294px
How To Make YouTube Outros?
Now that we have covered the basics of YouTube outros, here are the steps that you need to follow to creating stellar outros.
The good news is that you don't have to invest a lot to make a professional outro. Don't be overwhelmed by it. It is not rocket science. It is easier than you think. Check the following steps:
First, open your favourite video editor
Either you can choose to start from scratch or choose from the collection of YouTube outro templates available online.
Once you finalize your template, load it up on your editor and add texts and sections as you wish. Make sure the outro is more than 5 seconds and less than 25 seconds.
Traditional editing software might not come with outro templates but you can still easily edit video online and export them, as most of the online editors come with a templating system to make your job easy. And, frankly, online video editors are much faster when compared to an editor running on your PC.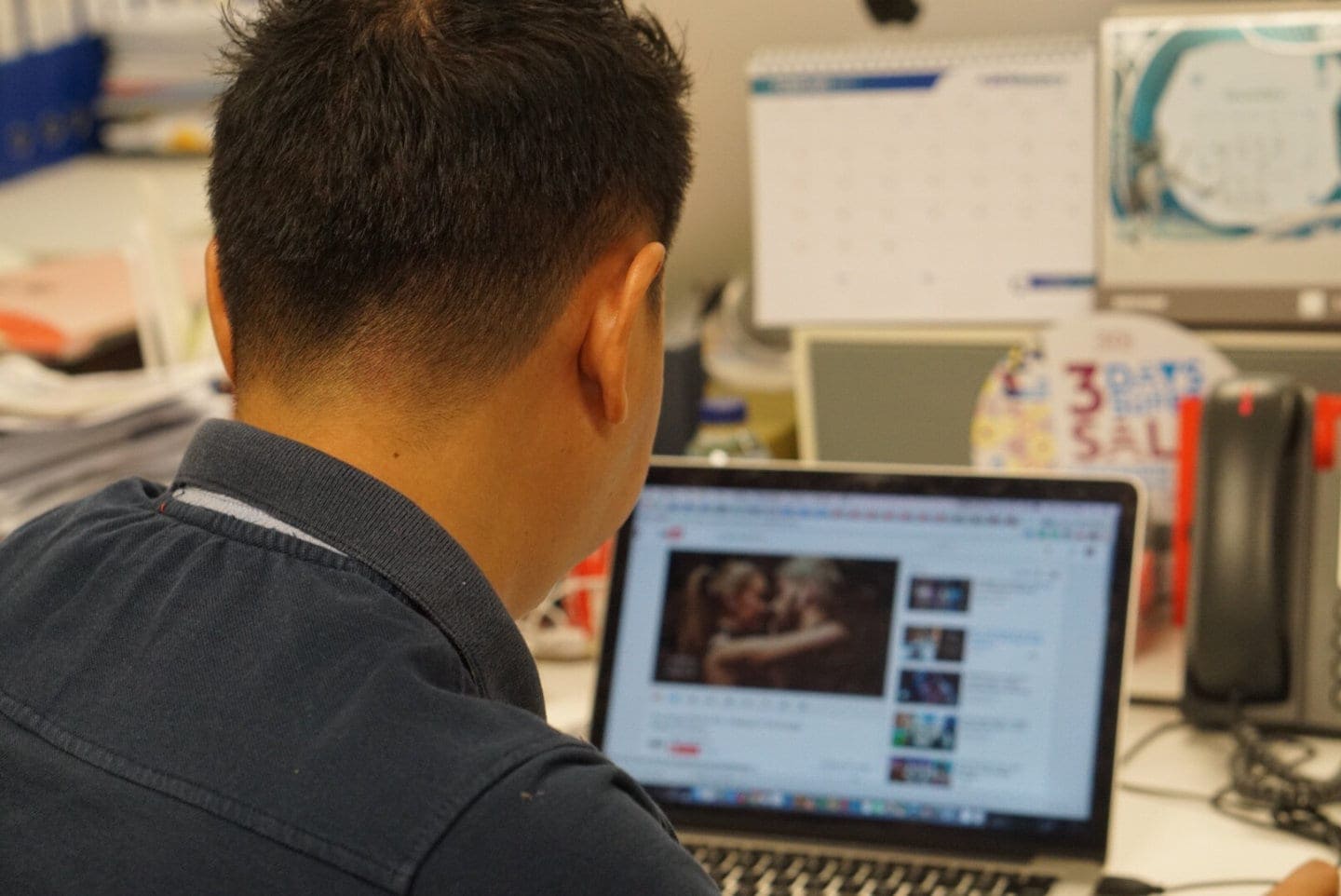 Tips And Best Practices
To create the best YouTube outros for your YouTube videos, you must consider the following points.
Time is money. If you are asking people to invest their time watching your videos, then it must stand up to it's worth. Ergo, serve them the most important things. Try to keep the length around 10-12 seconds.
Emphasizing your name, hobby, or lifestyle at the end of your videos is bound to generate interest and enthusiasm in your viewers' minds and in effect, persuade them to know more about you.
Clickable Links Are The Key
Another important concept that YouTubers miss out is adding clickable links in their outros. Links like subscription, share, and likes will lure the people into spreading your ideas and content with their friends and relatives.
Do Not Forget Social Media
When people watch your videos, they start to follow you. They want to stalk you and know more about you. That is why it is important to add your social media accounts like Facebook, Instagram, and Twitter at the end of your videos. Additionally, if you have a website, then don't forget to put the website's link in your outro.
Give the viewers a reason to watch your next film or video. You can add a snippet about your previous videos and divert them there or a preview of your upcoming film/video. These methods are sure to keep the interest floating in the minds of your viewers.
Showing related videos after a particular video ends is a simple yet effective tool for directing the viewers to more of your videos.
Conclusion
Fuel the fire that your YouTube videos possess with the best outros in the market. Whether it is a web-based video editor or professional software, utilize each second of your video to showcase your creativity. Remember that missing out on YouTube outro is like not utilizing all the possible resources that your competitors are already using. They are easy to create and can significantly enhance the engagement of your videos. An online outro maker can easily generate impressive results. So, what's holding you back?