Tim Egan's short film Curve taps into base, instinctive fears with a narrative always headed for doom. Less than 10 minutes long and with only one actor and setting, the film is an excellent exercise in horror and an example of minimalist filmmaking. Here's our analysis of Curve.
Laura Jane Turner stars as an unnamed, solitary woman quite literally on the edge of doom. There is nothing about the scenario that hides a sliver of hope. She is just barely perched on a steep curve, a bottomless abyss yawning beneath her. There is nothing to hold on to. One leg is bent under her and possibly giving her purchase to remain glued to the surface. Her hands are a bloodied mess from trying to hold on and drag herself up. The physics of it is plain cruel.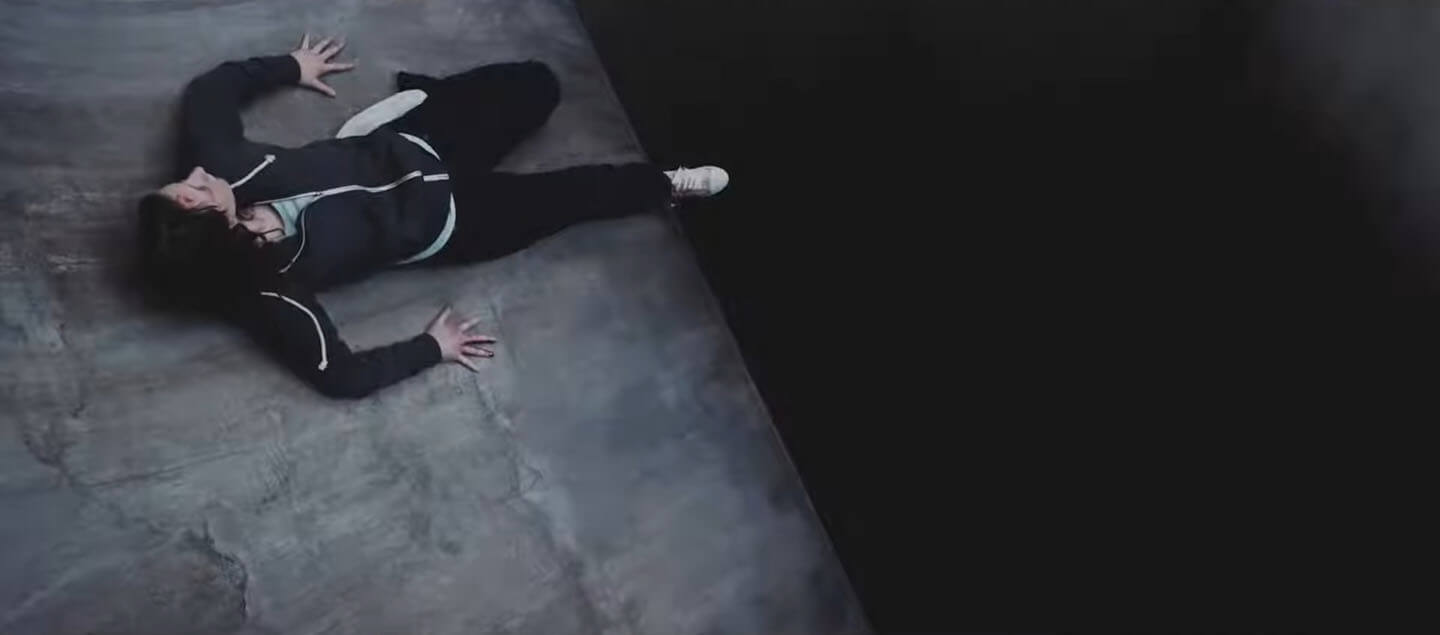 The film uses time and sound design to achieve its terrifying effect. Despite knowing that there is no way out of this, viewers inevitably get invested and hope for a narrative intervention. Something, anything to get the woman to safety. The longer the film drags, the more invested it gets its audience. The woman makes attempt after heart thudding attempt. Her bloodied hands get bloodier. Every breath, scratch and sound of dragging is amplified and gets the viewer increasingly tense. Worse, screams escape the abyss intermittently.
The bleak, wretched cherry on top? The bloodied handprints on the opposite wall mean someone has already walked the futile cycle. And it was certainly futile: the marks end downwards. When there is intervention, it is only to hasten the woman's destruction. The frustration is excruciating. The editing in these moments is noteworthy; by cutting short the true extents of pain and destruction, it sublimates the terror and yet manages to make it worse by leaving it to the viewer's imagination, compounded by silence.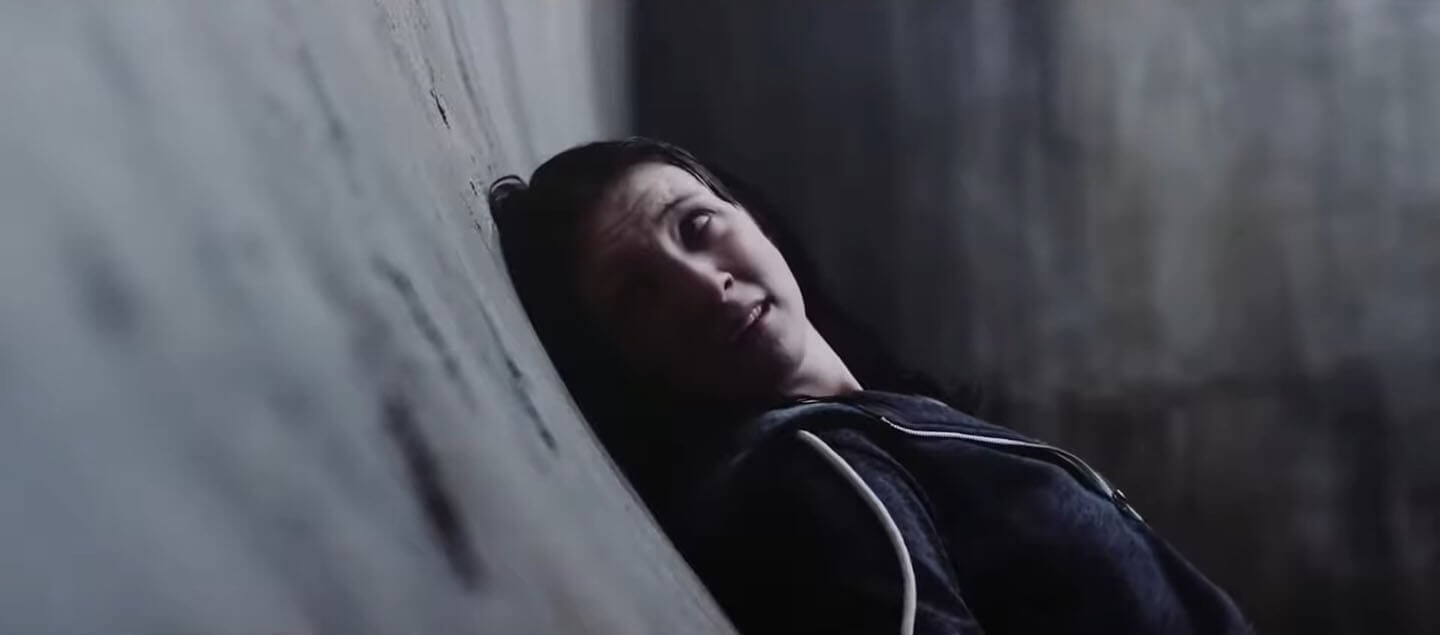 Curve can be read for philosophical interpretations. The cyclical nature of the woman's torment certainly lends itself to making meaning. The abyss is fodder for religious metaphor. The film leaves its interpretation subjective and open to viewers. The experience regardless is the stuff of nightmares.
Watch Curve the movie by Tim Egan Short Film
Curve: Minimalist Horror Straight Out Of Nightmares
Direction

Cinematography

Screenplay

Editing