LUCHA and the EKEKO, written and directed by Roger Edwards Jr., is an 8-minute animated film that closely watches as a mother and daughter find new meaning in their relationship through an old memory. The orphaned child gains fresh perspective on her adoptive mother just as the latter shares the story of a shift in her own perspective.
It begins with a doll that Marisol (Allison Simeon) finds in a box of old stuff. It appears odd to her, leading to questions. Her mother, Elena (Marina Vidal), answers with the story behind the doll, named Ekeko. A story spanning countries and biases, its central character is Lucha (Camila Beatriz), a girl that Marisol had fostered for entirely selfish reasons. As she recounts the tale, the narrative goes into flashback, showing the audience a strong-willed girl who would not bow to pressure even when the odds appeared insurmountable. The animation is simplistic, yet Lucha's spirit shines through in her acts of defiance. Though they are juvenile, the underlying motivation was admirably steadfast. Separated from her mother, who was still in Bolivia, Lucha wanted to be reunited with her. Thus, repeatedly, she had tried to get herself caught and deported. Yet, in an ironic twist, it refused to happen. 
Initially mutually hostile, Elena and Lucha eventually find themselves connecting. With this, Elena's implicit bias makes way for understanding and empathy. A kidnapping charge and career setback follow, but the happy ending that Lucha and Elena had pursued comes to fruition.
The film ensures that this was never under question, through its light tone, child character and the absence of palpable angst. Instead, this is a film that touches on bias and personal paradigm shifts through an uplifting instance of connection between a mother and daughter. LUCHA and the EKEKO maintains its desire for understanding, the symbol of which is Ekeko, a souvenir of empathic cultural exchange.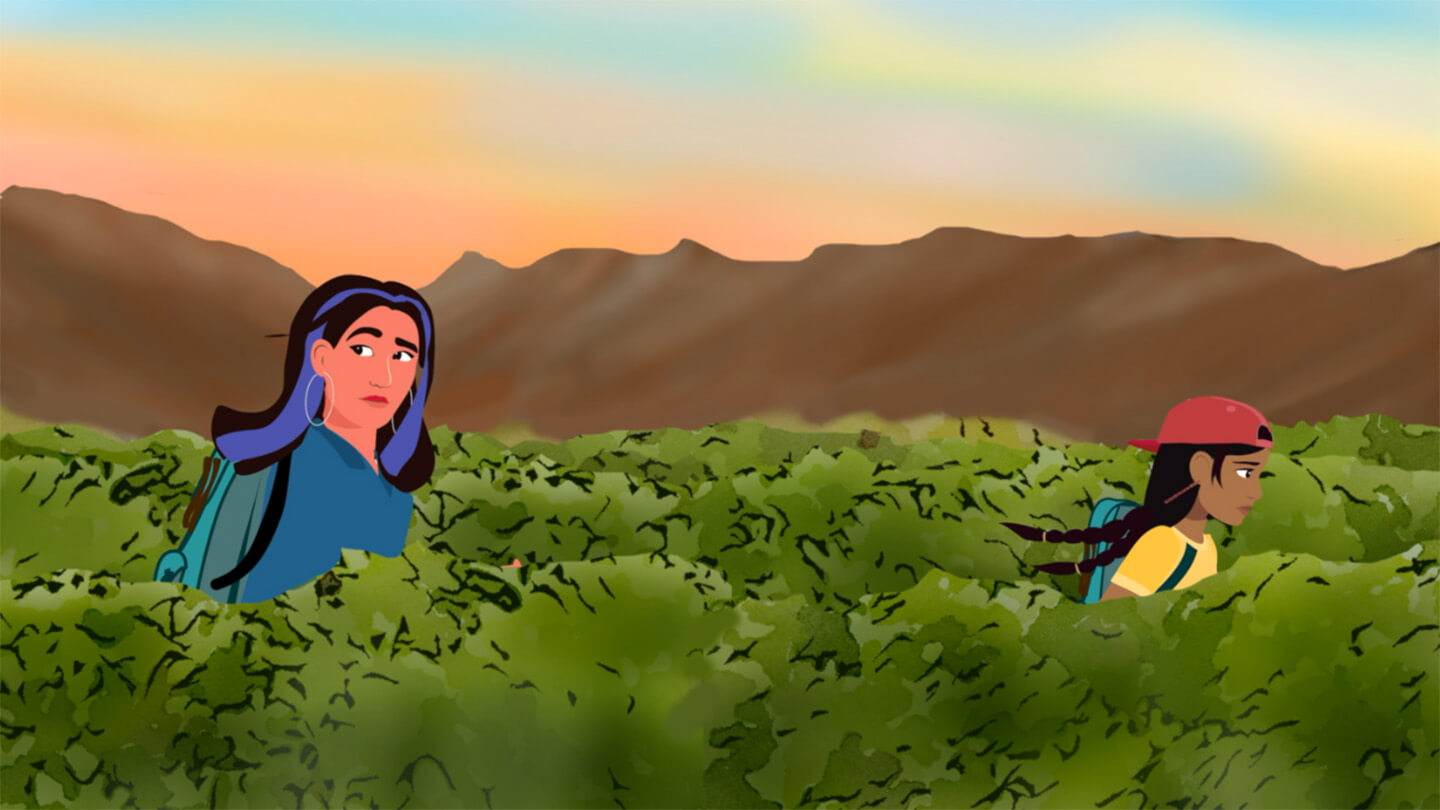 Watch LUCHA and the EKEKO Short Film Trailer
LUCHA and the EKEKO: Daughters and The Journeys To Their Mothers
Direction

Cinematography

Screenplay

Editing

Music