Gary Karapetyan's With Joyful Ring is a 12-minute Christmas short meant to directly address the senses. The protagonist, a middle-aged widower, reaches into his memories of his deceased wife to rediscover joy during Christmas, a holiday they loved and cherished.
The film tries to address the five senses to illustrate the rebirth of a feeling person when previously there had only been the numbness of depression. The man (Matthew Rhodes) touches his wife's (Elena Hollander) old robe. He tastes the red wine that he used to share with his wife during Christmas dinner. He inhales the fragrance of his wife's perfume. He hears the notes of Carol of the Bells playing on the turntable. Each time he relives an experience that he had shared with his wife, his mind brings up the memories—preserved in detail, but lacking in colour. The climax is a completion of his quest to not only fully feel again, but also feel connected to his wife. A happy ending, however fragile, concludes the film in full, warm colour.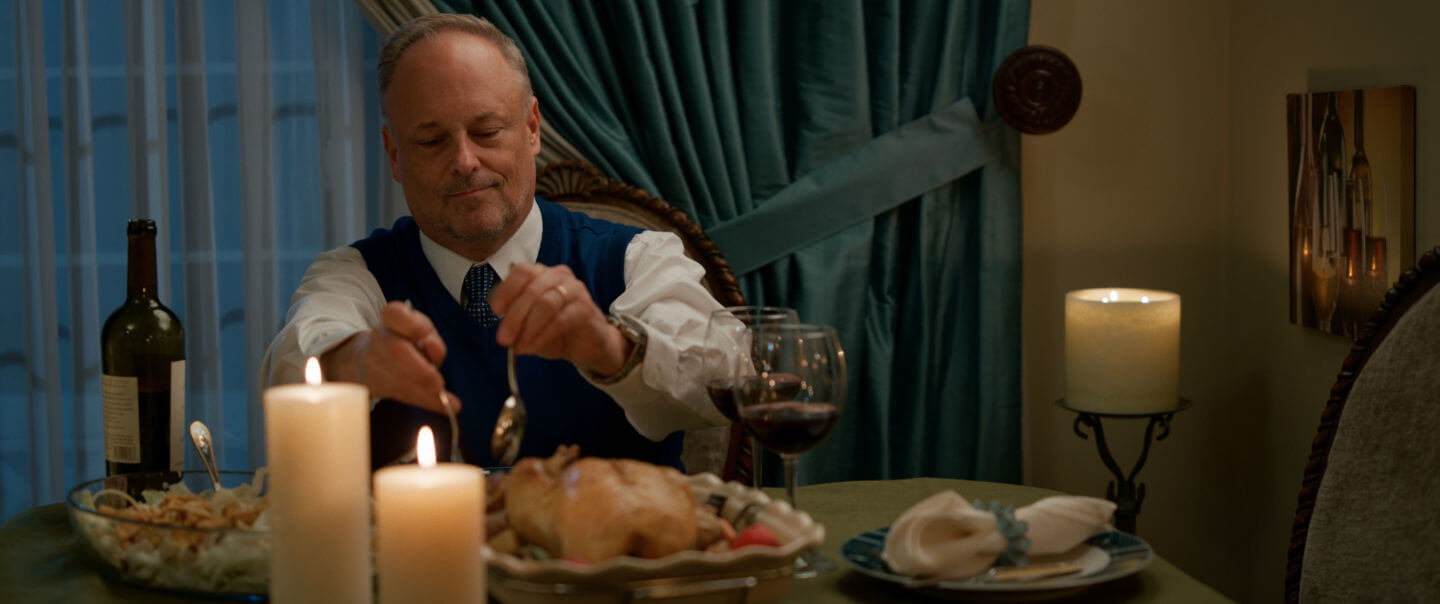 There are no dialogues at all, so much so that even the version of Carol of the Bells is an instrumental one. The man is not given a name save for a brief view on the label of his bottle of antidepressants: Thomas. But no one speaks to Thomas, and no one sees him. He lives a solitary life, and prior to the beginning of the film, was clearly also struggling to cope. By the end of the film, the man is changed, regaining some of the joy that the flashbacks contained.
The film's attempt to target the senses is less successful than it aimed for. There is an unbroken progression from point to point within the plot which interferes with the hoped for reconnection with, and appreciation through, the senses.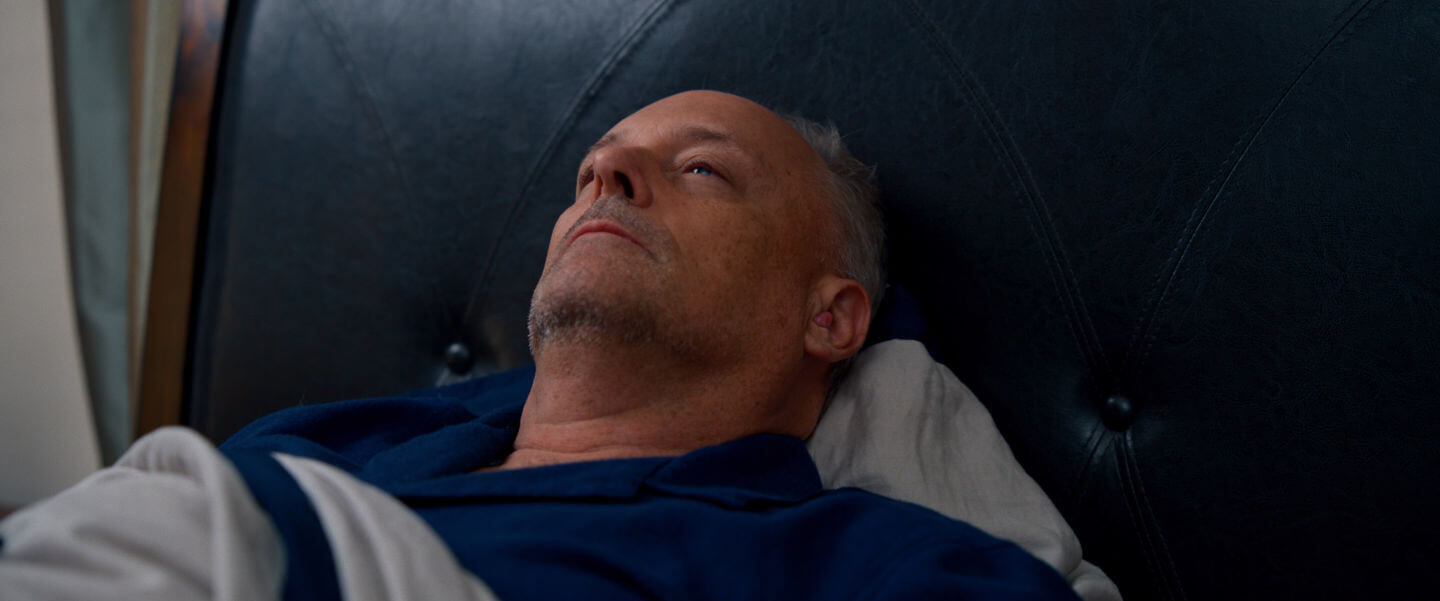 However, as a simple Christmas offering, it has the feel-good factor that is sought after in the sub-genre. Bright and warm in its visuals, with a classic Christmas number to boot, With Joyful Ring might be exactly what many seek during the holiday season: a simple reason to cheer up. 
Watch With Joyful Ring Short Film Trailer
With Joyful Ring: Depression in the Time of Christmas
Direction

Cinematography

Screenplay

Editing

Music