Peter Jang's self-starring Mask is a psychological drama with a traumatised army veteran as its protagonist. Being desperately plagued by all that he wishes to erase, or at least repress, Nick sees suicide as the only natural path. But it is not enough.
The film is set within the events of one evening. Nick is at the gym alone, boxing. On the soundtrack, voicemails from his wife, Fiona (Gabrielle LaJudice) play in a chain while Nick boxes. It is repeatedly interrupted by the souvenirs of war. It is obvious that he is an army vet. His trauma is loud; sounds of gunfire rips through the safe domesticity that the voicemails create. Nick perseveres still, rechanneling his energy and attention to the punching bag facing him. 
There is no one but his thoughts to keep him company. The jagged editing mixes flashbacks with the present, creating Nick's mind as a tumultuous, restless place. It is his mind that is the driving force of the narrative.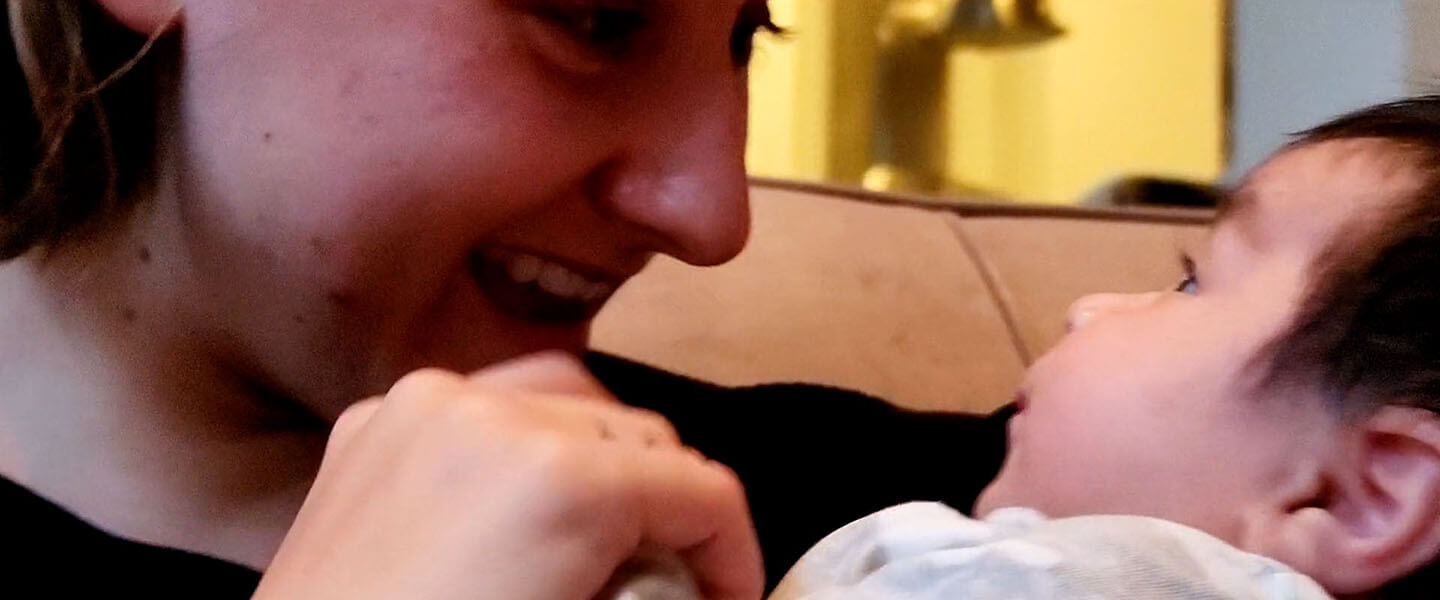 When a stranger (Tim Neff) comes along, the remainder of Nick's control and grip on reality is brought under threat. In his car, Nick struggles with the worst of his thoughts. A loaded gun appears to him as an effective solution, yet he cannot find peace even in what he believes should be his last moments. The strange man continues to be a spectre on his horizon, disrupting any attempt of reclaiming control.The inevitable confrontation is violent. Nick's mind has seized control of the narrative. As a result, the visuals begin to distort and disintegrate.
The car scene suspends a notion of temporality. Nick is at his worst, most dangerous. When the scene is cut up and juxtaposed with the unyielding stranger, it is the narrative interrupting a process just as it gets too intense, too close to finality. 
The final interruption is a firm intervention by reality. What had so long been passive messages, Fiona, becomes a very real thing: she calls. Ruptures no longer take over the narrative. She grounds Nick in the complex, difficult here and now—a powerful thing in the face of a haunting past.

By alternating intensity with intensity, Mask creates a relentlessly tense story, broken only by its climax. The scene is a satisfying payoff for everything that led up to it simply by leaning into the warm mundanity of domestic life. In Fiona's presence, Nick has to make decisions which are not small in themselves, but are made less dramatic because they have clearly been discussed many times over.
In doing so, Mask veers away from being saccharine or preachy. There is a certain typicality to the plot, but it is largely redeemed by the film's active desire to be visually and structurally expressive. The climax is a twist in its own right, and a delicate one at that. 
Watch Mask Short Film Trailer
Mask: The Pull and Push of Trauma
Direction

Cinematography

Screenplay

Editing

Music