John Strelec's That's Just Rocks is the story of a man getting reacquainted with himself after waking up with amnesia. Through its comedic form, the film tries to attune the adult's perspective with that of the child's innocence and naivete.
Herman (Strelec) wakes up with a bleeding head and no memory. With all of Forrest Gump's innocence and simplicity but not his luck, Herman has lost all his history but retained one thing: he fell in love right before a rock fell on his head and he blacked out. His single-minded determination to find his one true love drives the narrative.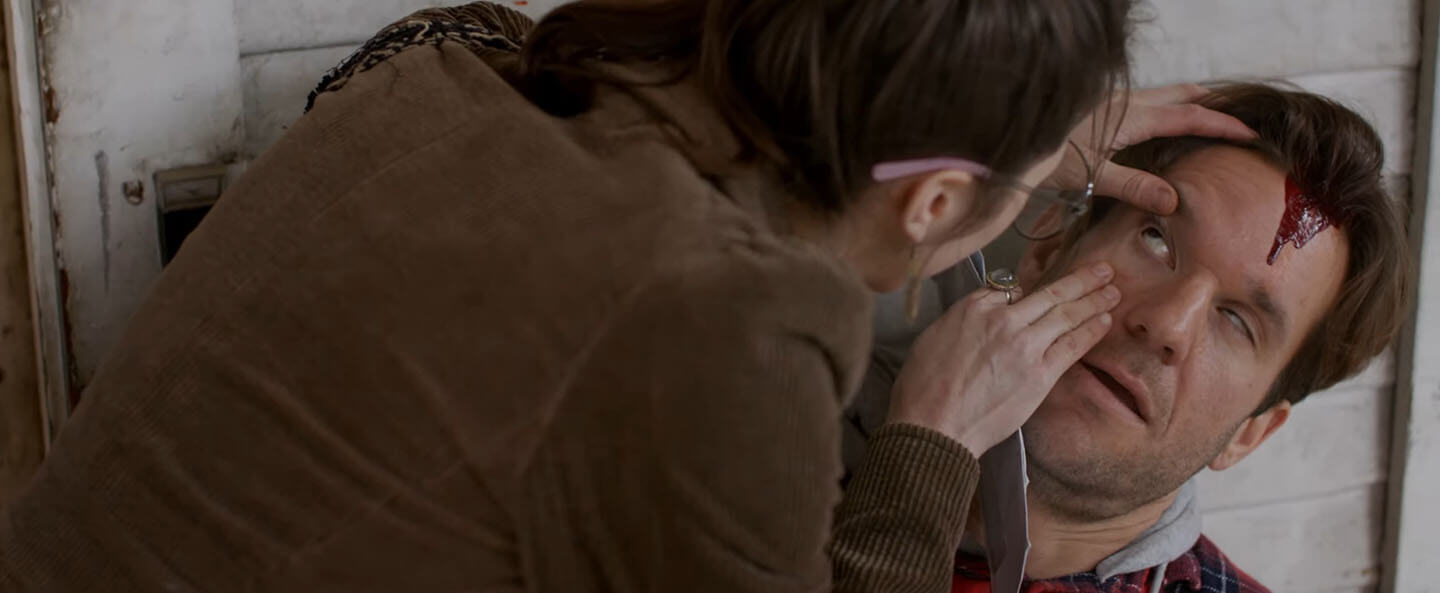 Mixed up in this is his sister, Marsha (Jeni Reed), whom he does not remember and refers to as Sister Lady. She agrees to help him find the woman he loves, and they spend hours putting up hand drawn wanted posters featuring a woman, a dog and poop. He even helpfully puts one up at a dog's eye level, just in case. Marsha does not judge any of it, merely asking questions when she does not understand.
A flashback shows the love of his life: a young woman in a hat, out walking her dog, picking up the dog's poo. All of this is told by Herman himself in a monotonous, childlike voice over, a la Forrest Gump. The flashback, though its reliability is suspect for obvious reasons, shows Herman as having always had the childlike nature; he was throwing rocks when he spotted her. When asked why, he replies that life is just hard like that.
Forrest's box of chocolates returns here as rocks, but where Forrest actively accepted the metaphor, to Herman, rocks are just rocks. Besides the intertextuality, this reversal is also played for laughs. Herman's daylong pursuit to find the mystery woman also becomes a day he spends out with his sister. They skate and bike together, have popsicles together, and when she reminisces about their childhood, the picture of a close pair of siblings appears complete.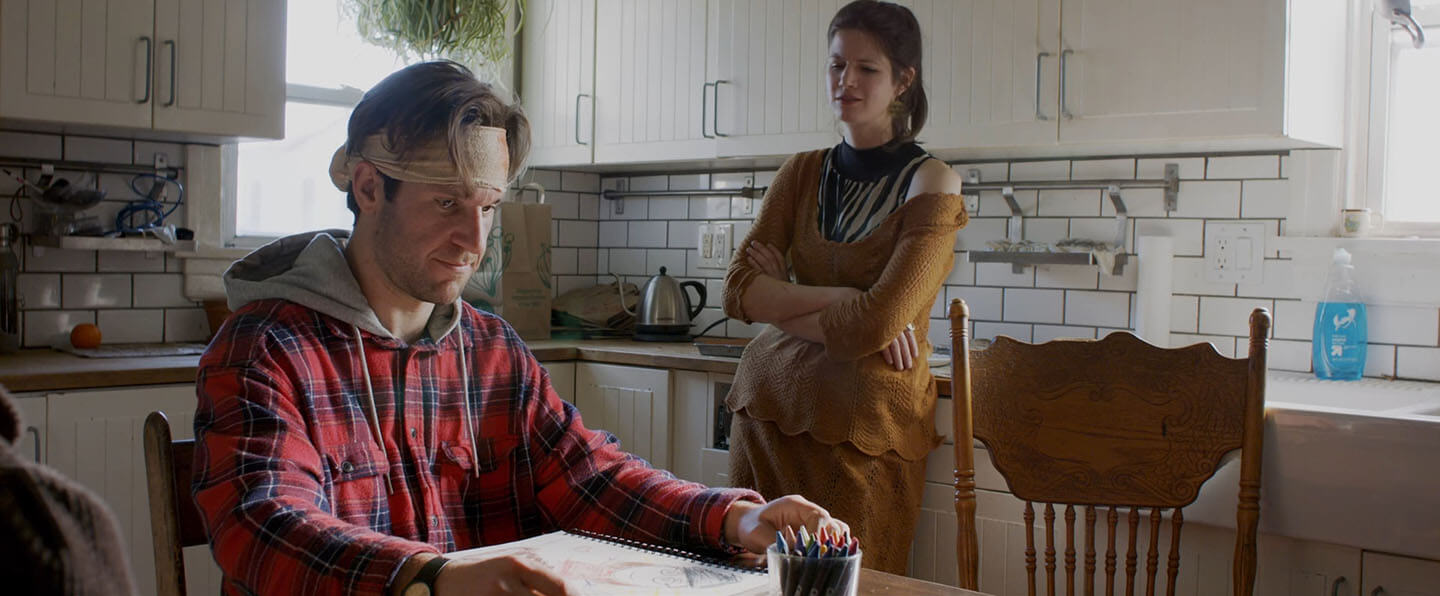 However, while Marsha has had a chance to relive her childhood with her brother, for Herman it has only been in service of his larger goal. Though it breaks her heart, this is a comedy. Seriousness is dispensed with for laughs, and Herman is incapacitated. Here, he differs from Forrest in an essential way. Where Forrest is always lucky and accidentally capable, Herman is often faced with unflattering accidents. After all, the whole story is triggered by his propensity for embarrassing falls.
The climax is a sort of coming of age for Herman. But even as it takes a turn towards the insightful and poetic, the narrative slips in one last bit of comedy in a blink-and-you-miss-it shot. Herman misses it, but perhaps, it is for the best.
Watch That's Just Rocks Short Film
That's Just Rocks: Coming Back to Childhood
Direction

Cinematography

Screenplay

Editing

Music