Robin Wang's Graduation is a short that finds humour in what started out as a gloomy evening. Four people at a dinner table–two boys and two of their parents–sit discussing the future now that one of the two have graduated. What neither parent knows is that both boys are unhappy about the move.
It becomes evident that more is going on than either boy's parents are aware of, what with Wizz (Dylan J. Locke) and Caleb's (Todd Lien) half-hearted smiles and underwhelming responses to plans of the future. The two friends leave to go watch a movie before Wizz has to leave on a flight to China in the morning, and it is at this point that the truth surfaces. They are dating. Their parents do not and cannot know. Their plans to remain together are blissfully ignorant of all the ways such plans go awry. 
Back at home, Mingyi (Crystal J. Huang), who is to join her husband in Shanghai, and Xudong (Arthur Peng), a single father, have their own history, likely having studied at college together. Xudong makes his admiration and attraction towards her apparent, perhaps bolstered by the prospect of her imminent departure.
Both pairs have limited time. Besides the morning flight, Wizz and Caleb are out on the pretext of watching a movie, even if it is the 3.5-hour The Irishman. Mingyi and Xudong have as long as the boys are out. The scope for things, i.e., timing going wrong is big enough, and yet what does go wrong is hilariously out of left field, leaving the four scrambling for cover.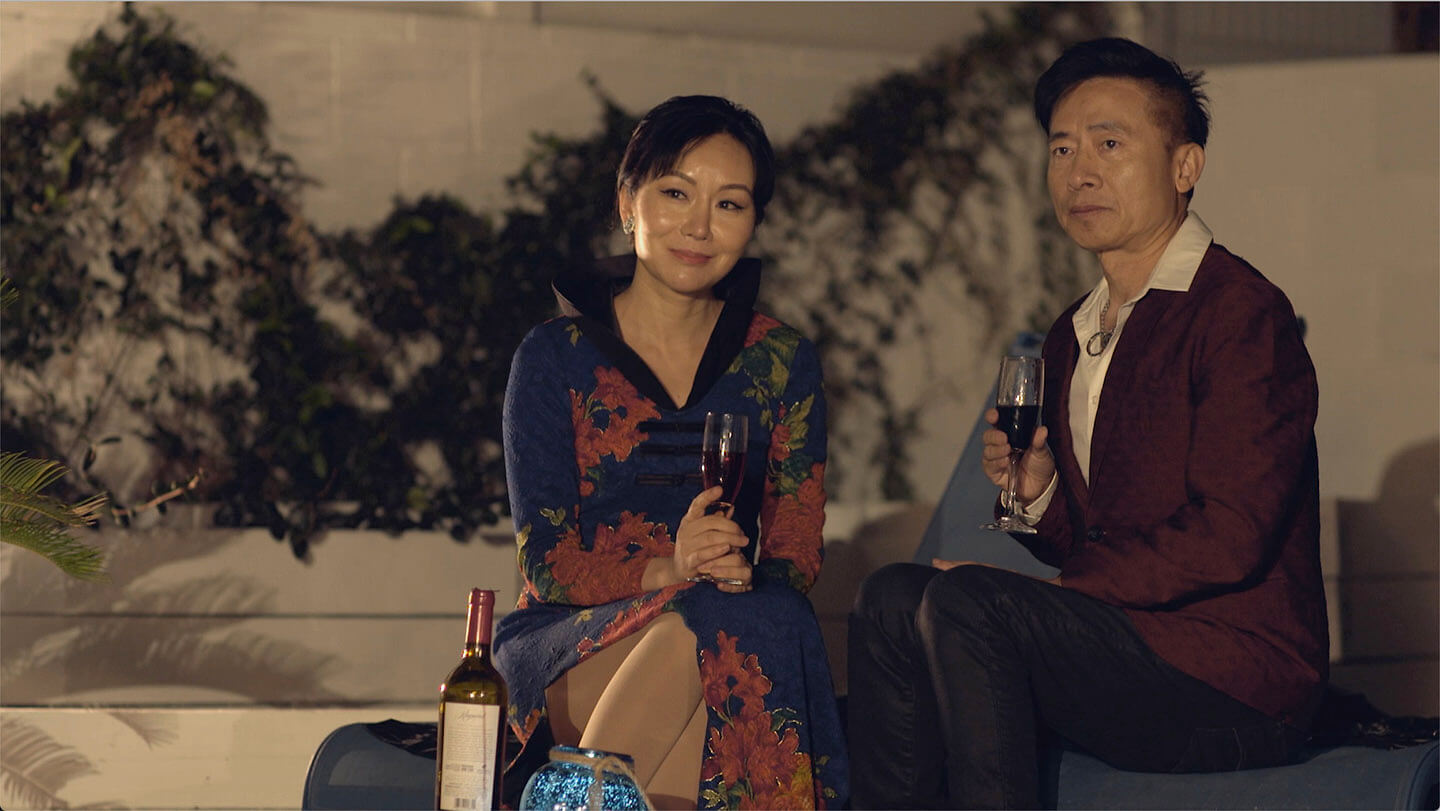 Though both pairs have their share of heartache, Graduation successfully diverts the mood towards the comedic. Even with a possible separation looming in the future for Wizz and Caleb, the events leave everything uncertain but without as much of the bleakness attached.  
Watch Graduation Short Film Trailer
Graduation: Two Pairs and Shenanigans
Direction

Cinematography

Screenplay

Editing

Music