Somewhere between the two major scenes of Maisie Richardson-Sellers' Sunday's Child (co-written with Charlotte Casey) is an emotionally transitory scene for Esi, the protagonist, played by Chauntice Green. She is on call with her mother, a religious woman, and the conversation, sought in a moment of loneliness, shifts into something which Esi cannot hope to win, or even be heard. So she detaches herself, answering robotically.
It delivers Esi's backstory and character so subtly and efficiently, she becomes an immediately familiar character. Working in a merciless city like L.A., held back by the invisible ropes of her conservative family and simultaneously craving its comfort, this is a character grappling with the unique isolation that comes with these particular (and for many, familiar) circumstances.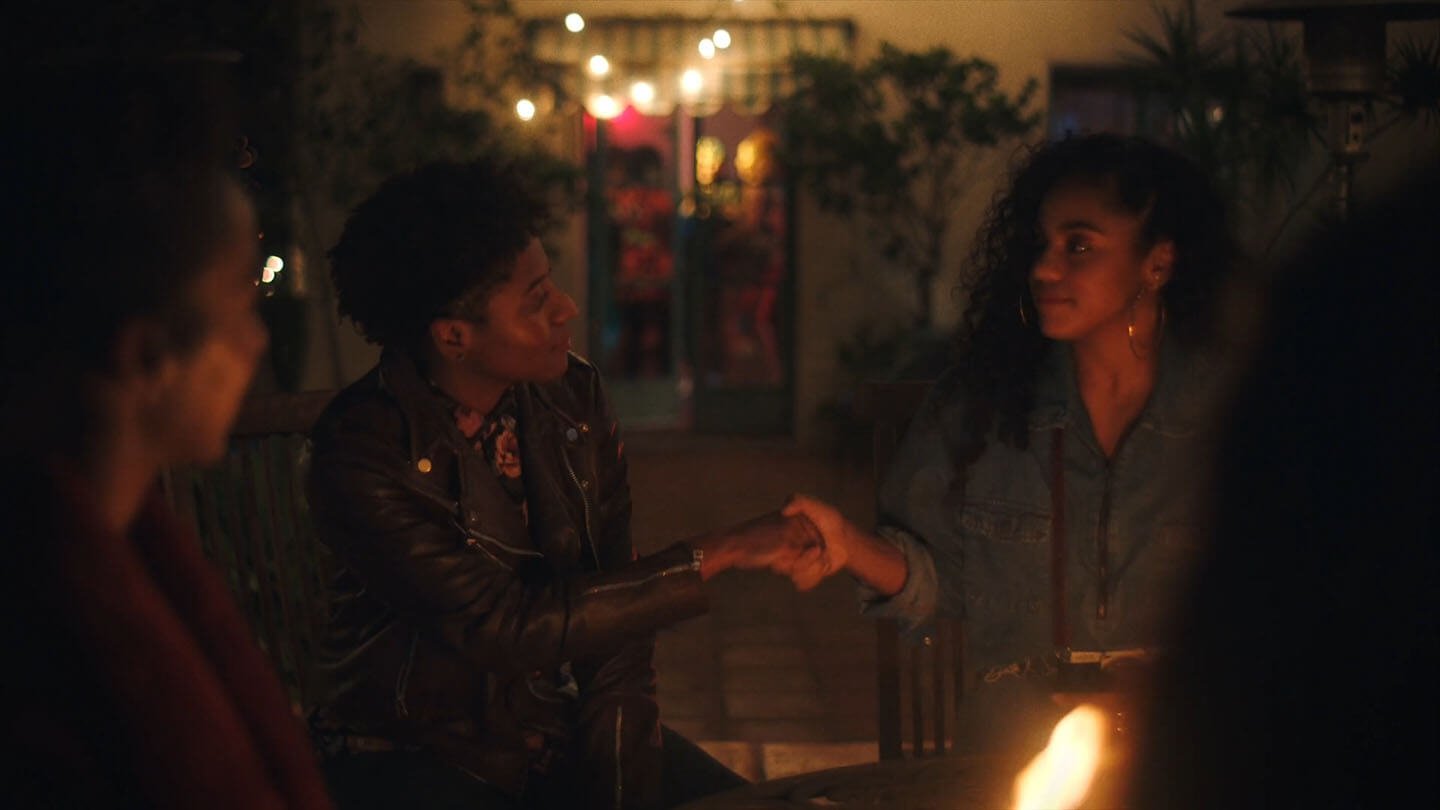 While the film opens with the usual evidentiary support of a workplace that regularly begets disillusionment, the film moves on to richer territory, first with the scene mentioned above (complete with visual allusion to Vertigo) and then to a party hosted by a colleague (Numa Perrier). Whatever expectations Esi or the audience have for it, they do not match the reality. This is not a glitzy party meant for schmoozing. Instead, Esi finds something almost akin to homeliness. To be sure, the glitter is never absent, but it is accompanied at all times by heart. The host is shown preparing food herself, people embrace with sincere warmth, and significantly, there is more than one non-cishet person and POC.
But to Esi, isolated and closed off as she is, it becomes overwhelming. The camerawork and lighting here are by no means unusual, but they are beautiful and signal the beginning of something peaceful and serene. Which comes in the form of Ace (Paris Stephens), who invites Esi into a group sitting far away from the crowd and noise.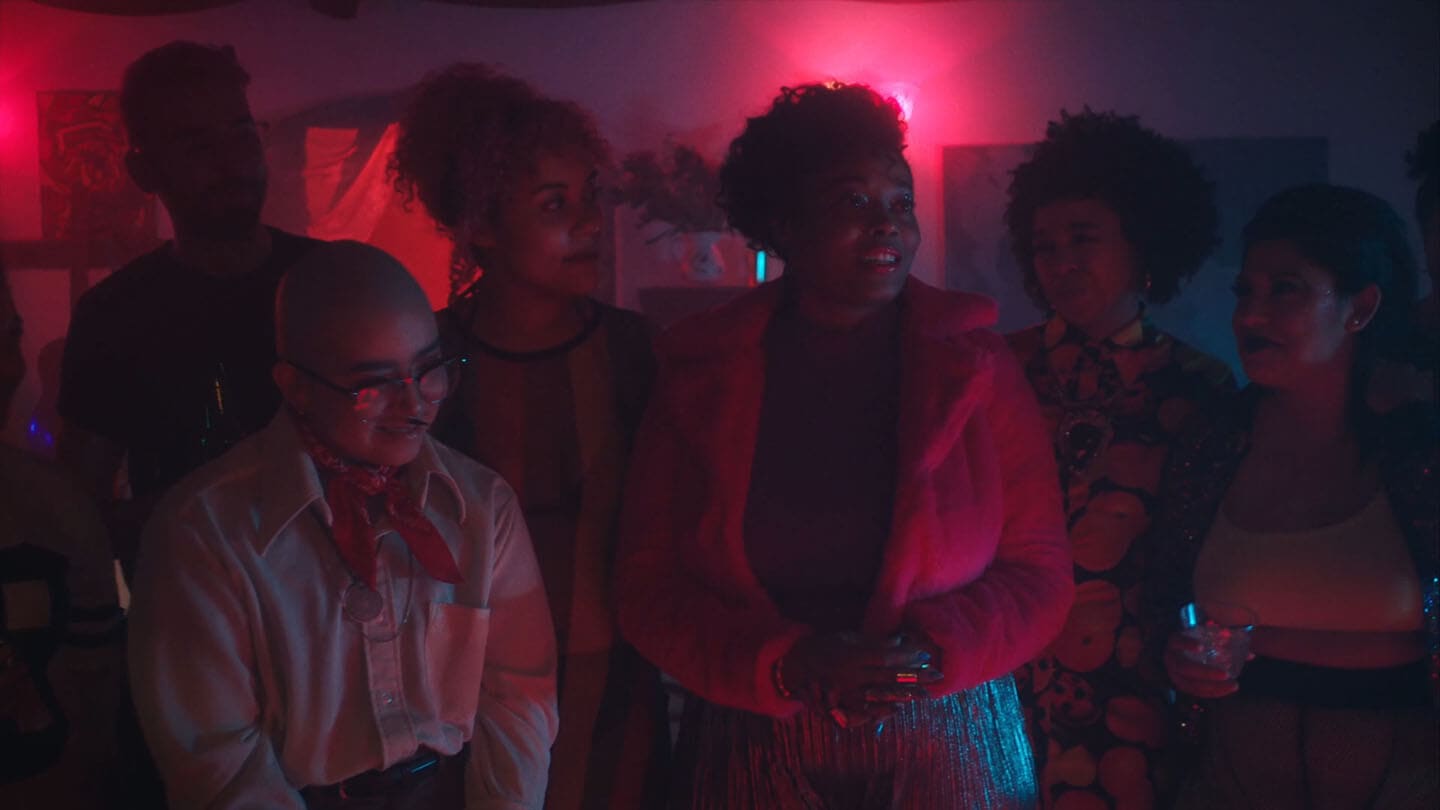 The ending is surprisingly moving in its warmth. With Ace, Esi finally begins to open up. She graduates from calling herself a P.A. sort of person to a photographer. She settles into a large group. She starts to feel more at home, clearly, than she did in the one she left behind.
Watch Sunday's Child Short Film
Sunday's Child: The Significance Of Acceptance
Direction

Cinematography

Screenplay

Editing

Music