In a jacked up way, the protagonist of Canceled embodies the sentimentalities of every heartbroken series fan ever. On the other hand, writer-director Jimmy Caputo makes no effort to make its protagonist at all likeable. Instead, we see the unhealthiness through the melodrama of it all.
Not that the film has any intentions of taking itself seriously. This is a comedy through and through, its protagonist a laughable character, and its warm, saturated colour palette signifies goofy, over the top humour and a complete lack of serious conflict.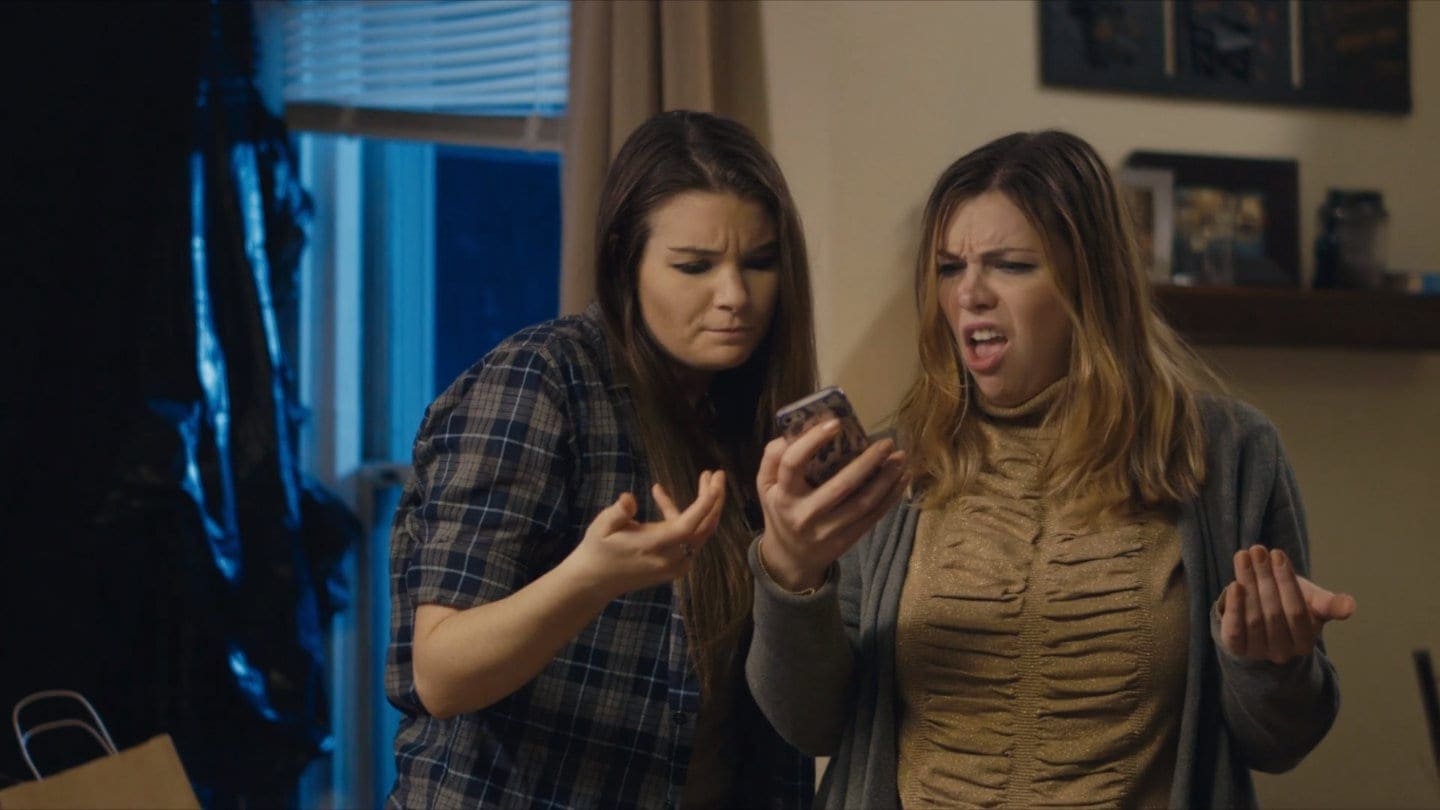 On reaching the end of a show (that looks suspiciously and cutely like The Office) that has been cancelled, Molly (Katrina Rossi) indulges in a heartbreak extravaganza no less sombre than it would be for a romantic heartbreak. And the film initially does lean in into the audience's assumption that this is a relationship lost, making a sharp turn to reveal otherwise. This gets the warm-up laughs. Staples of the premise, Molly's two friends try to get her out of the funk. Molly's chemistry with Julia, played by Laura Sacchetti, is the heart of the film, their acts bouncing off of each other with believable spontaneity. In an objectively funny turn, Maria Scenna, who plays Molly's other friend, really mails it in: although her character is supposed to be terribly bored, Scenna's own visible boredom makes the character unconvincing and the artificiality is amusing in itself.
If one were so inclined, there is a character portrait to be drawn from Molly's unhealthy attachment with a fictional show and her own unhealthy lack of respect towards her boyfriend. Whether Caputo intended for this to be in the text or not, it is certainly interesting and adds texture to a farcical character.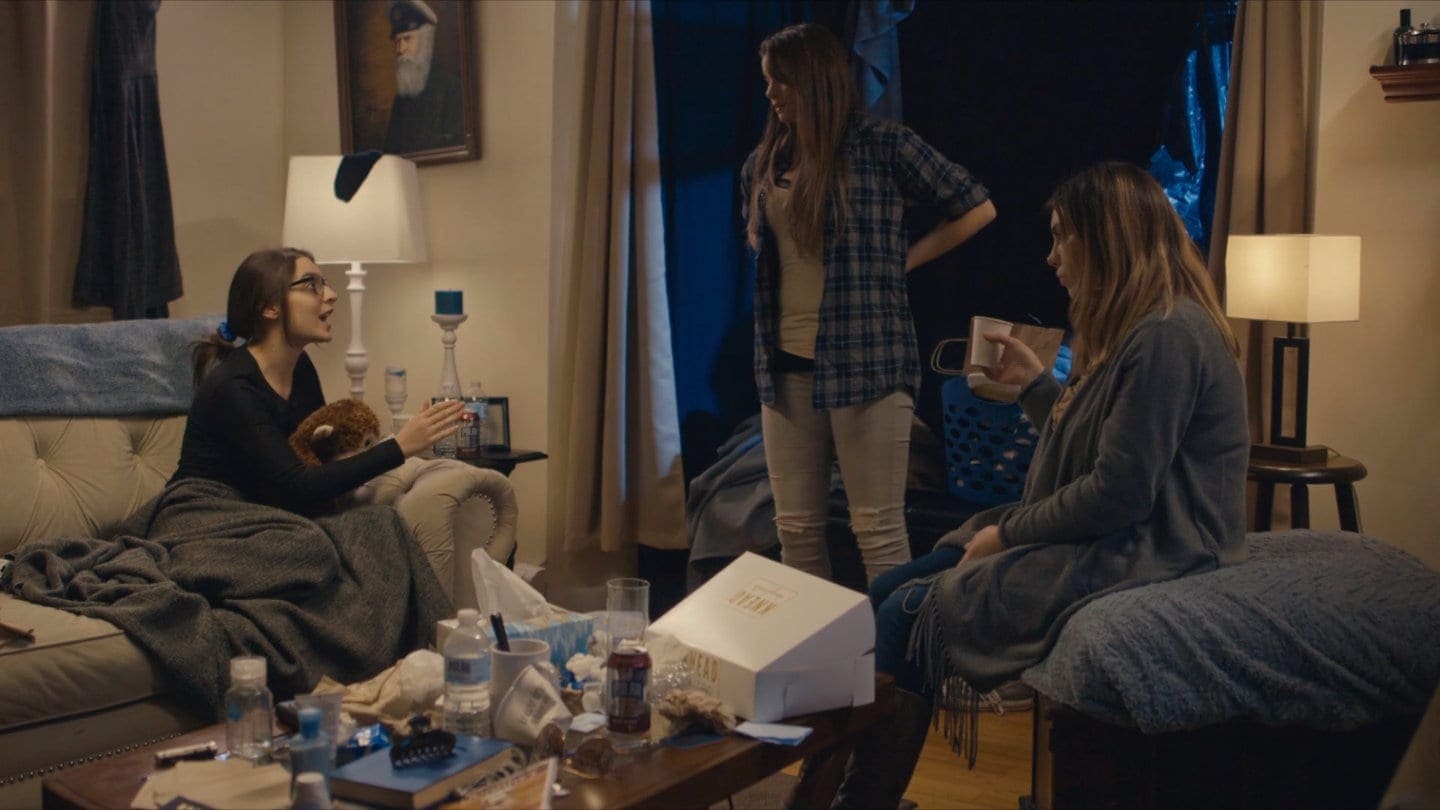 #ShortFilmReview: Cancelled: She's trying to try.
Click To Tweet
Canceled: A Melodramatic Comedy Most Of Us Can Relate To
Direction

Cinematography

Screenplay

Editing

Music