Making a name for oneself in any kind of profession is an uphill battle; doing the same at a very young age is even more difficult. But Los Angeles based rock band named Love Ghost makes it look easy with their unique brand of music that seems to have struck a chord with the public.
Multiple award-winning Love Ghost: Ireland tour is a 29: 56-minute documentary that delves into the dynamics of growth and success while managing the relationships within the band members of Love Ghost. Five childhood friends and acquaintances (still in their early teens) who passionately follow the path of music make up Love Ghost: violinist Mya Greene, singer-songwriter Finnegan Bell, bassist-vocalist Ryan Stevens, drummer Samson Young and guitarist Nicky Renard.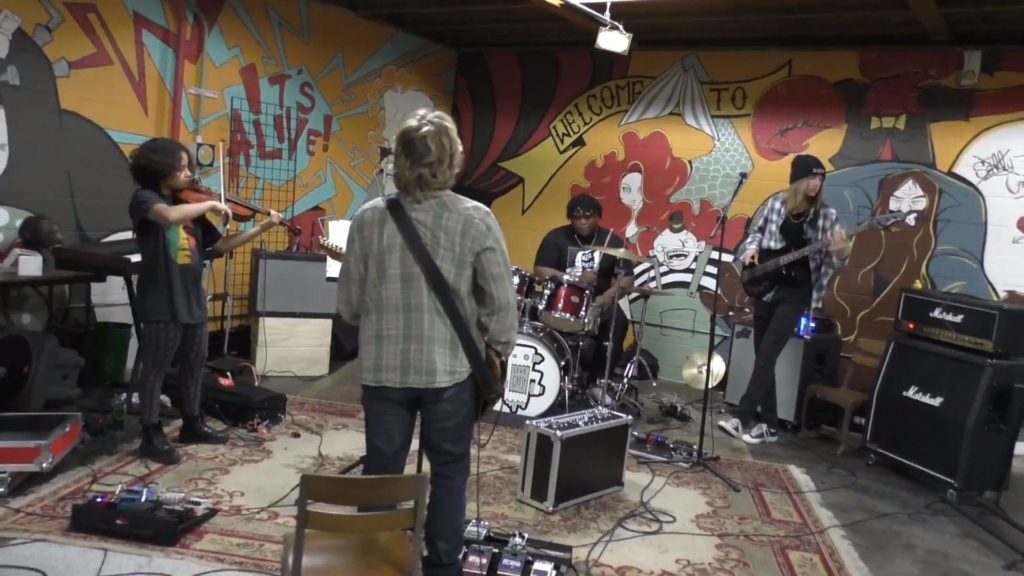 The documentary focuses on their struggles in Ireland as they work through their tour, having never before been out of the US. The camerawork is standard documentary visuals, though the film suffers due to poor editing. At 29 minutes, it is overlong and drags, especially in the absence of any considerable obstacles. What is laudable about it is the decision of the bandmates to talk about their personal issues with each other and the documentary to have included it. Music is rather enjoyable, especially with the addition of violin notes to rock songs. The film focuses a fair bit of runtime on both audience reactions and peer band, Modern Love.
Without particularly appreciable stakes, the documentary does not make for a very compelling watch. It does, however, function as a feel-good film about young boys making it in the big world. 
Watch Love Ghost: Ireland Tour Documentary Film
Direction

Cinematography

Screenplay

Editing

Music