Have you ever felt the need to scream for help yet be unable to utter a sound? Have you ever felt lonely even when surrounded by scores of people? 'Hear Me' is just that: a silent scream for help and a struggle that a young teenager, Kennedy Blythe, played by Eden Helston, goes through, with the remnants of childhood trauma.
To outsiders, Kennedy does not speak. She gets in all the best colleges, but all the best colleges require interviews. In particular, she must interview for a chance at a full scholarship. Through flashbacks intercut throughout the story, the viewer begins to piece the story together. Kennedy cannot speak. As the interview date steadily approaches, Kennedy seeks help, which she receives from her theatre coach (Tara Haner) and over the next few weeks, she progresses and falters, all the while haunted by trauma.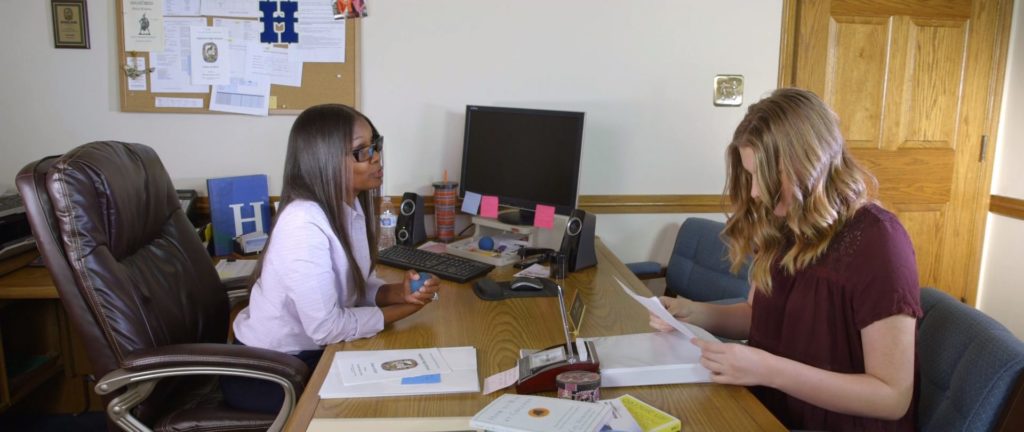 Kennedy's progress is slow, incremental, and she fails every now and then, sometimes in key moments. Her setbacks come with their consequences and empathetic help builds her up block by block. The absence of fast cuts and stylised montages is a satisfying change. Nevertheless, editing is a problem for Hear Me. Every so often, shots have an abruptness to it, the editor as though still finding his feet. Christopher McCullah's cinematography is passable, it does the job and no more.
Helston delivers a subdued performance, as demanded of her character. Turner, in a clever move, uses Kennedy's hair to emblematise her progress. Clever, though not exactly subtle. Haner is aptly empathetic but firm. Writer/director Kevin M Turner seems like a person who knows what he wants and is able to portray his intentions. At 24 minutes, 'Hear Me' is well fleshed out; its conclusion, when it comes, feels earned and thoroughly believable. It does have its weak moments, but its integrity to a true to life story makes up for it.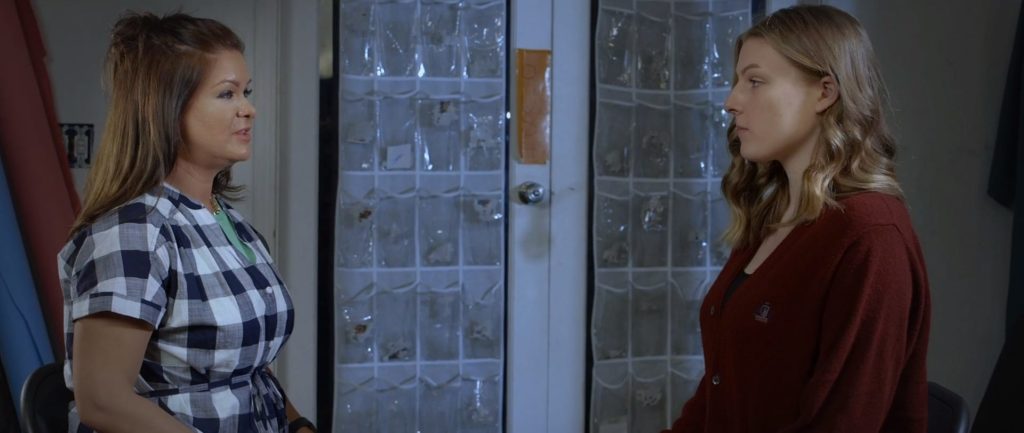 The strength of Hear Me is that it does not opt for the dramatics. Healing takes time, and Turner is wise enough (and bold enough) to remain faithful to that. 'Hear Me' is a film that sheds new light on trauma and the hearts of people who live with it.
#ShortFilmReview: 'Hear Me': Progress is not always dramatic.
Click To Tweet
Direction

Cinematography

Screenplay

Editing

Music