Nina Madzirov's 'Glass' is a beautiful and heartbreaking film that shows how people cope with the pain of losing a loved one. All of us have lost someone important to us at one point or another in our lives and it really helps us connect with what the protagonist Mia (also portrayed by Nina Madzirov) is going through. The film is five minutes and twenty-two seconds long (5:22) and the director has made the best possible use of those five minutes.
In the movie, Mia is trying to play music on glass bottles filled with the perfect amount of water. It's conveyed in the movie that her father who passed away used to play music on glass bottles and was going to teach her to do the same. In a really heartbreaking scene, when her friend is convincing her to go to the funeral, she still keeps playing on the bottle, saying "I promised him we'd play this together". She never got to do it while he was alive, so she wants to finish doing it before her father's funeral. It's her way of honouring her father's memory and their close bond, believing that once it was done, she would be able to let him go.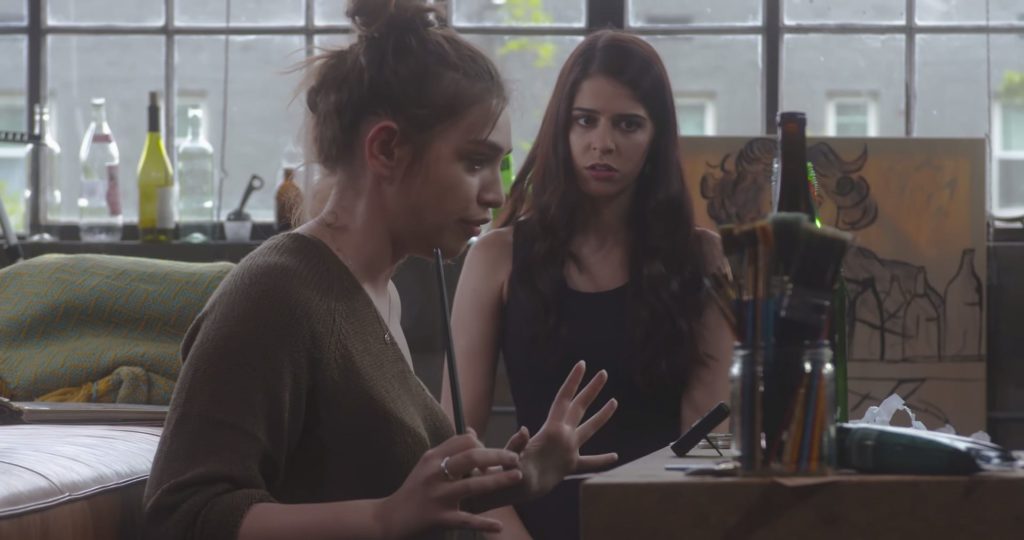 The cinematography by Phil Masters in the film is gorgeous and it captures a sombre feel. The film is set in just one room but the camerawork is marvellous. There are several slow panning shots that highlight Mia's emotions very well. Madzirov delivers a touching performance and makes the viewer connect to her character's pain. Her friend Rebecca, played by Natalie is a good addition and complements Nina's acting very well.
The background score is beautifully rendered and heightens the viewer's emotions while watching the film. It goes along well with the visuals of the film, blending audio and video perfectly. The script (Nina Madzirov) is beautiful and heartfelt and carries the whole movie. The direction by Nina Madzirov as well is brilliant and she knows how to exactly capture the feelings she wants to portray.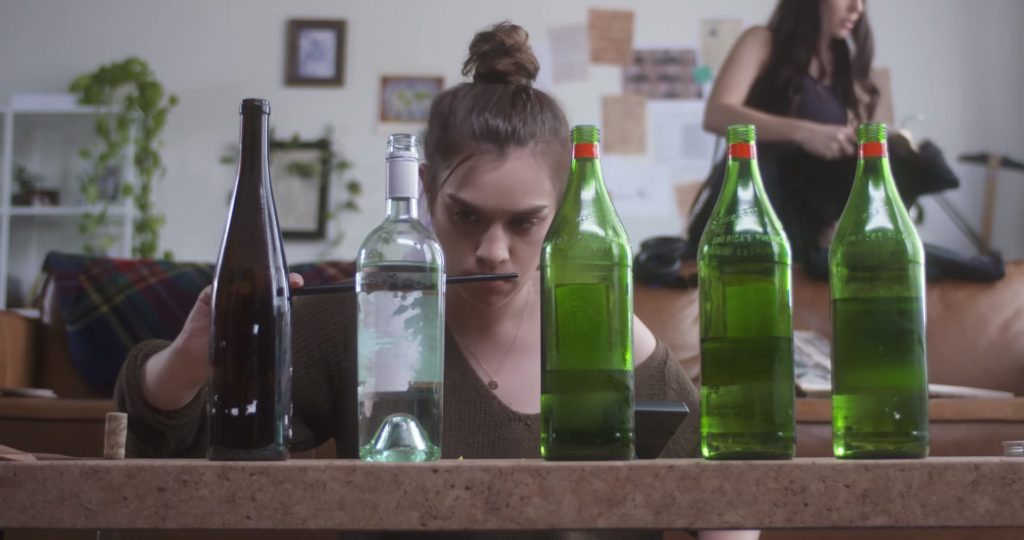 There's a very strong message in the film about cherishing our loved ones and learning to move on with our lives because that's the best we can do. The movie perfectly captures the feeling of intense loss and pain that a person feels when they lose someone really close. It really is a movie that has to be viewed multiple times to really appreciate how great it is.
#ShortFilmReview: 'Glass': One final promise to honour.
Click To Tweet
Watch 'Glass' Short Film
Direction

Cinematography

Screenplay

Editing

Music