This 8:49 minutes in duration short film is all about romance, suspense, and trust, used interchangeably, to varying levels… In the modern times of frivolous relationships and uncertainty, this film reinstates your faith in mushy romance, but with a twist.
'Welcome Home' starts with a vivacious young woman, Leyla (Anastasia Kharchenko) who is eagerly awaiting her lover. A decked-up home and a gourmet meal are what waits for him. On her way to the grocery store to prep for the grand welcome, there's a bounce in Leyla's steps which is both palpable and inviting. However, in the same frame, a hooded black figure is introduced who follows her all the way to the store and then home… Unsettling? Wait, he even manages to enter the house by devising a distraction! By now the director has established not only the premise of the film but also the ensuing mood the film is going to carry.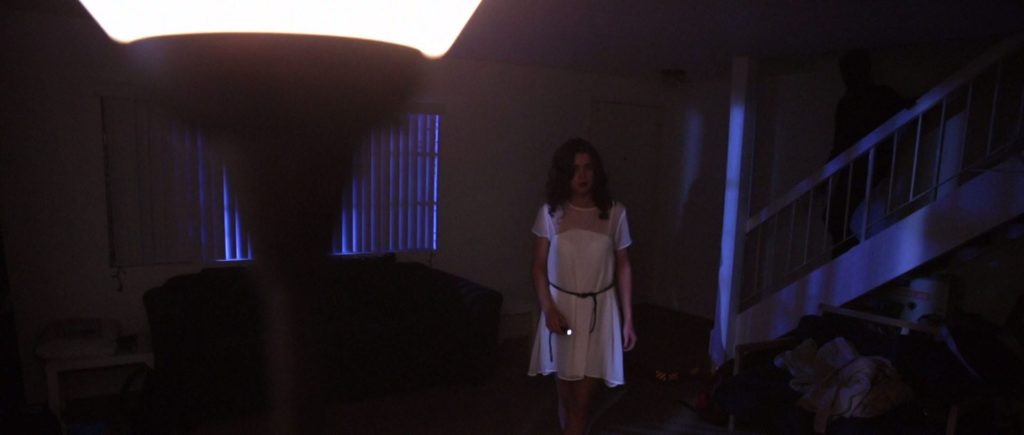 The effects of lighting and camerawork when the attacker makes his intentions clear are blood-curdling. A neighbour (an effectively concerned Luisa Voilà) visits in the midst of all this drama but Leyla unceremoniously lets her go without even raising an alarm. What follows is a series of questions in the minds of the audience… Does Leyla know her perpetrator? Why does she protect him? What is going to become of this innocent woman? Most of all, when is the lover planning to show up? Or has he already…? Without giving away any spoilers, rest assured, the ending will take you by surprise, to say the least.
Writer/Director/Editor Brandon Lattman has done a fantastic job at keeping the story concise. There are muffled dialogues with only jazz accompanying in the background which transcends the mood and drama of the film to another level altogether. He also stars in the film as the assaulter and does a convincing job at that, given the complexity of the character and the situation. Kharchenko is a visual delight and a complete director's actor. She brings the right tenor to her performance that aids Lattman's vision. Add to that, their chemistry is eye-catching, making their performances real.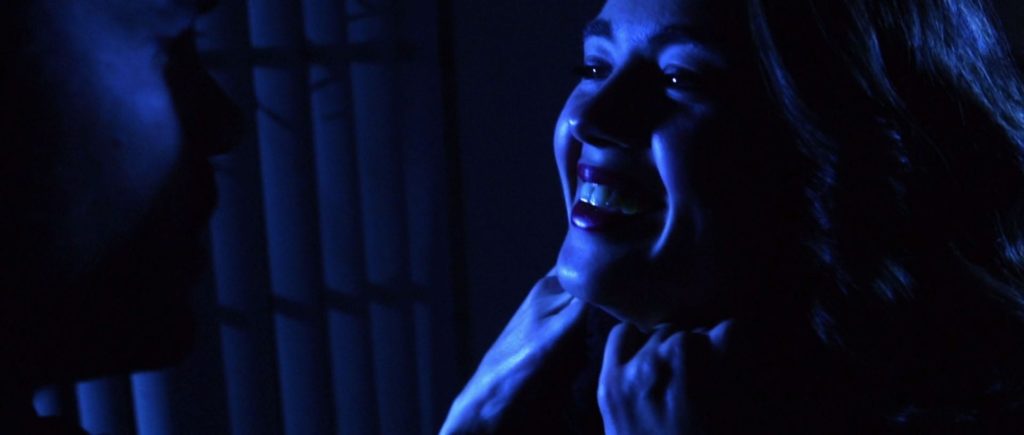 Director of Photography Gabriele Fabbro with the assistant on camera Jimmy Chen have perfectly synced their work with Lattman's requirements. The excitement, drama, suspense and thrill could not have been framed any better.
'Welcome Home' isn't just a rendezvous of lovers, its an audio-visual delight and thrill of the various possible ways a date can go wrong with a frighteningly close touch to reality.
#ShortFilmReview: 'Welcome Home' Is A Story That Goes Frighteningly Close To A Crime…
Click To Tweet
Direction

Cinematography

Screenplay

Editing

Music