At a time when refugees and immigrants are part of a heated debate, comes Tim Viola's perfectly crafted 'Americano', questioning the American Dream and what it means to be American and whether it even matters.
In the eye of the storm is Isaac Talm, a Muslim refugee from war-torn Syria, racing to reverse his impending deportation. His sole hope is Congressman Hollester, who has promised him citizenship in exchange for information. Information on the same press secretary Hollester is using to bring down Isaac in a public spectacle that will earn him publicity points.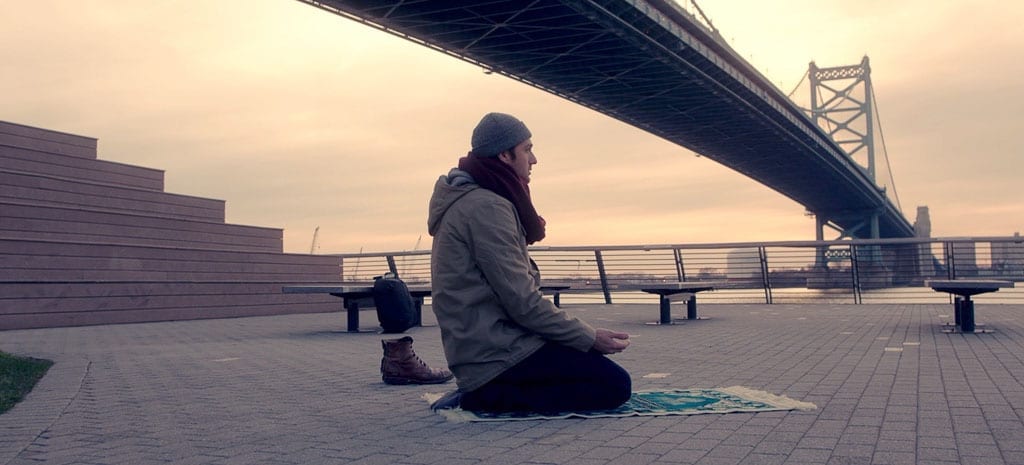 'Americano' puts its finger right on the pulse of today's America. The arrival of the first title card brings with it evidence that this is not only a film with a powerful message but one that has been crafted with razor-sharp precision.
Adam Budron imbues Isaac with a vulnerable charm. Isaac is, of course, meant to be a likeable character. Writer Tim Viola goes close to making Isaac almost corny but pulls back in the last second, taking care to make him believable in key moments. His wife's (played by Esin Varan) pregnancy was perhaps a touch overdone. Rick Schneider as Hollester is a menacing presence. It is not hard to see that he wants nothing less than to help Isaac gain citizenship, even without his propaganda videos. Melody Vargas' Billie is written to be the quintessential morally ambiguous, career driven woman. It is a bit of a cliché on paper but here again Viola displays his keen sensibilities and toes the line carefully enough to make the character believable. Vargas adds her own to the character, and Billie whether in one moment or many, plays one of the pillars that holds up the story.
Edward Cipolla's editing gives the film its potency, helped along by a hypnotic soundtrack. Its other winning card is Guillermo Cameo's cinematography which pulls your eyes in and takes them wherever he wants, most evident in the film's café scenes. Rather fitting, that.
In 20 minutes, Tim Viola crafts a tense drama that does not shy away from laying out the problem within all its intricacies. 'Americano' has a role to play in rehumanizing an apathetic era.
#ShortFilmReview: 'Americano' Is About Politics & Humanity With A Strong Shot Of Tension…
Click To Tweet
Watch Americano Short Film
Americano Is About Politics & Humanity With A Strong Shot Of Tension...
Direction

Cinematography

Screenplay

Editing

Music