'Friday Night Therapy' is funny to be sure, thanks to a screenplay that sports funny lines and situational humour, among other things. Writer and director Nina Ristic's 2019 short, 'Friday Night Therapy' stars Aleksa Ilic as… Guy Guy, a rather nice man who spontaneously gives people flowers – and their ends. Lives', not flowers.
Guy has a hobby, one that he hones with meticulous technique and prior research. He garrotes abusers that he bumps into in his day-to-day life. And he meets many. They meet their ends at the blue-gloved hands of this well-meaning man with a genial smile and an 80s soundtrack to accompany him for. 'Friday Night Therapy' (FNT) has an eccentric sort of humour about it, much like the man at its centre. A mix of 80s music and a singularly 80s look to many of its scenes lend FNT much of its charm. Rapid cuts (credits to Nina Ristic) are a particularly good look for the film. Though the rest of the film's editing can otherwise be quite bewildering, leaving the viewer perplexed about the direction and continuity of the story at least once. While the quality of the film will vary, Aleksa Ilic has delivered a flawless performance, single-handedly pillaring the humour. Ilic's comic timing combined with the film's situational humour is just the right stimulus to bring on the chuckles. He flits perfectly from affable to murderous, thanks also perhaps to Guy's underlying motivations. Guy does not go from good guy to bad guy, but instead from good guy to good guy taking action – at least from his own perspective.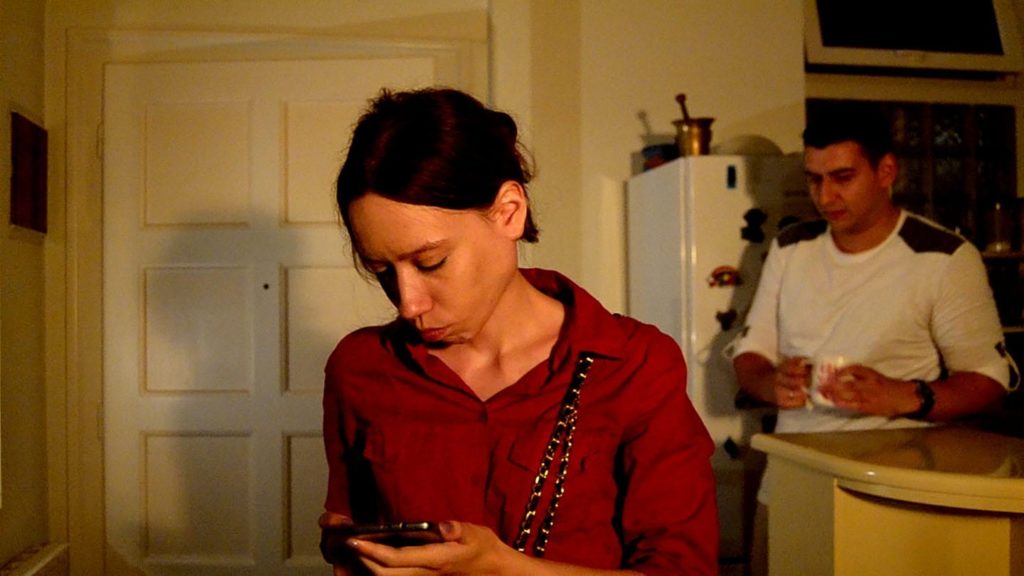 The film provides both perspectives through Guy and his therapist. The film is particularly good at using silence to its advantage. Guy's moment(s) of doubt benefit from silence immensely – and no less from Ilic's performance. The lighting gives the film a stage-like look, which has its moments. It can be distracting though when it spoils the colour palette, which happens a few times. Ira Pennygent and Paul Higgins' cinematography suits the mood just right in many a scene, most often when framing Guy. There will be takers and there will be nay-sayers, but 'Friday Night Therapy' deserves attention for its unconventional approach and Aleksa Ilic's murderous good boy.
#ShortFilmReview: 'Friday Night Therapy' Is A Cool Blend of Fun… & Murder!
Click To Tweet
Direction

Cinematography

Screenplay

Editing

Music