Sam Evenson's The Changing Room is a 4-minute horror within the confines of a changing room. The cramped quarters made terrifyingly vast, it assumes the shape of nightmares.
Featuring a woman who crosses over to an unauthorised area in a store, the film weaponizes voyeurism as its source of horror. The unnamed woman (Jamie Taylor Ballesta) sneaks into a changing room that has been explicitly labelled off-limits, and begins experiencing the horrors within almost as some form of punishment.
It starts off ordinarily. Nothing about the changing room is remarkable. Until the mirrors begin to create an infinity effect. This she ignores as a quirk of the room. It is here that the double voyeurism of cinema and of changing rooms comes into play. The high angle camera creates the impression of being watched; what with the audience's certainty that something is about to happen, the more time the woman spends in this space covered in mirrors and the more she undresses, the higher a particular kind of apprehension escalates.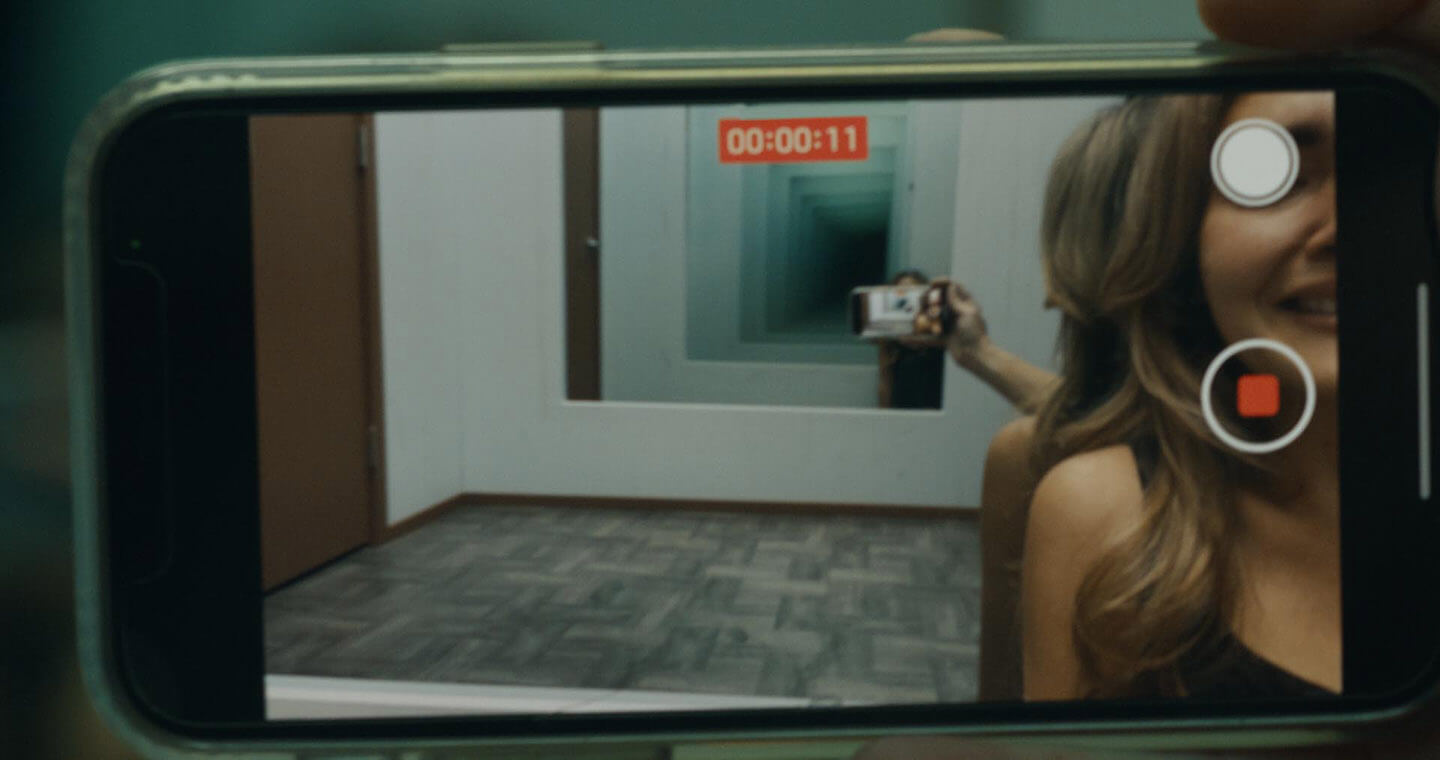 When something finally begins to inch its way out from between the ceiling tiles, it feeds into this specific apprehension born of voyeurism. The thing moves from the ceiling to the mirror: a man (Alan Maxson) with a noose around his neck, rapidly crawling up the stairs within the mirror–The Changing Room becomes kin to The Ring (2002). When the woman tries the door, it is locked as expected.
By constructing a plot around a series of horror tricks and tropes, The Changing Room caters horror junkies through its expected and reliable turns. The question of its climax becomes not how the woman will escape, but what will become of her.
Watch The Changing Room Short Film
The Changing Room: Tapping into the Reliable Horror of Mirrors
Direction

Cinematography

Screenplay

Editing

Music