One of the more remarkable aspects of Bonnie Ryan's Real. Live. Girl. are the two intertwining worlds of neon-lit webcam shows and sombre, ever-slipping reality of Alzheimer's. Starkly different, their blend is a tricky business and Ryan manages to accomplish it with dexterity.
Rachel Nichols' Jennifer is the link that connects these: she is a cam girl buckling under the strain of caring for her father (Robert Pine), who almost remembers her on the good days. The rest of the time, he wanders in search of his lost love, his dead wife Mary. The name and the ghost of her mother hang over Jennifer's head like a particularly heavy, dark cloud.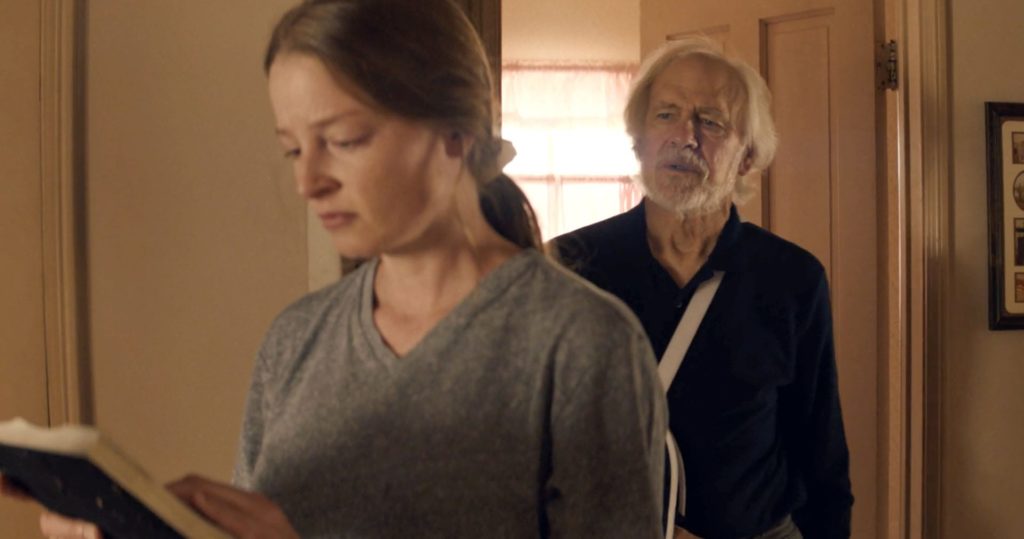 On the opening of the film, Jennifer's day at work is cut short when a neighbour calls to inform that her father has injured himself, looking, once again, for Mary. At home, when she has an outburst after one too many times of not being recognized, the screenplay feels ever so slightly underdeveloped. When her work begins to suffer, Jennifer's lines make the screenplay feel even less well-developed.
Robert Pine is a fine actor and carries the role with gravity. Nichols herself puts her best foot forward, shining particularly when Norman (her father) is finally given a chance to meet his Mary. It is in this scene, too, that Meena Singh's cinematography best serves the plot. The visualisation is aesthetically intuitive and really brings out the best of the plot and Norman's story. The film's music is a complete success, elevating joy and melancholia with the same notes.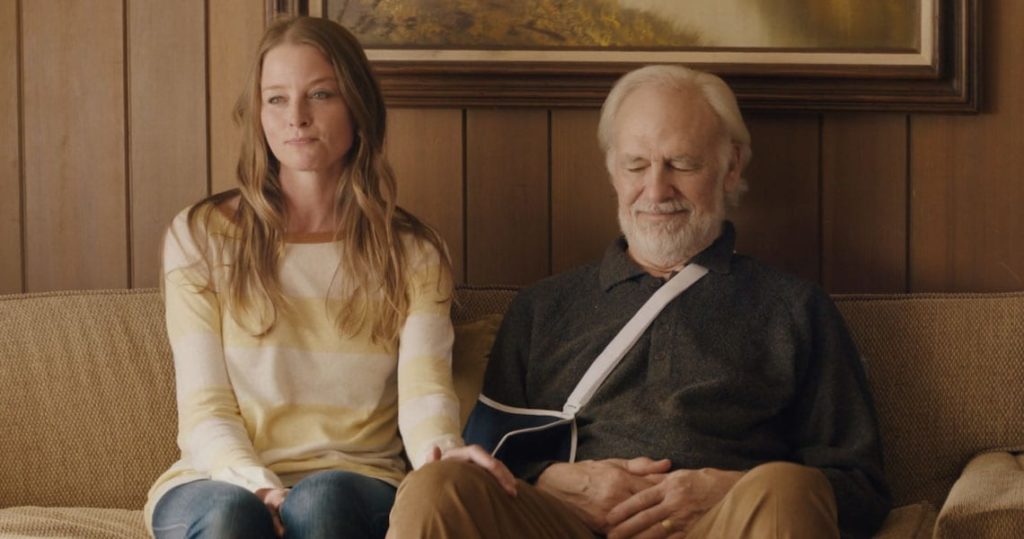 The denouement in this plot is a mixture of clumsy and satisfying, owing both to Steven Pristin's editing. The transition between Norman meeting Mary, and Jennifer "meeting" her father again comes off as meandering; it cuts quickly enough, and Real. Live. Girl. ends on a neat, satisfying note. 
Watch Real. Live. Girl. Short Film
Direction

Cinematography

Screenplay

Editing

Music