Paul Becker's Connie + Consuelo is not a musical but it certainly has the flair and theatricality of one, with comic undertones thrown in for good measure. Set in a retirement home, it brings in veteran actors Angélica María and Christina Pickles to star as the central characters, diva Connie and sidekick Consuelo, two octogenarians with an unceasing taste for life. Indeed, the characters are introduced with fluid camera movements, as though dancing along to a relaxed music that only they are entitled to; their first interaction occurs when one throws a heel at the other for having stretched it out.
Although the story is about these two friends, the film shifts focus on Connie's (Pickles) efforts to find connection with her last surviving family member– her granddaughter Gina (Montana Tucker). Gina, as it turns out, is a cam girl; Connie proceeds, not without misgivings, to register and begins talking to her. Gina is passionate about dance which endears her to Connie almost immediately, having herself been a dancer (but as everyone but herself will point out, a failed one). Consuelo (María) flits in and out of the story's attention, until the climax. Harshness is meted out, faintings occur and a certain granddaughter shows up.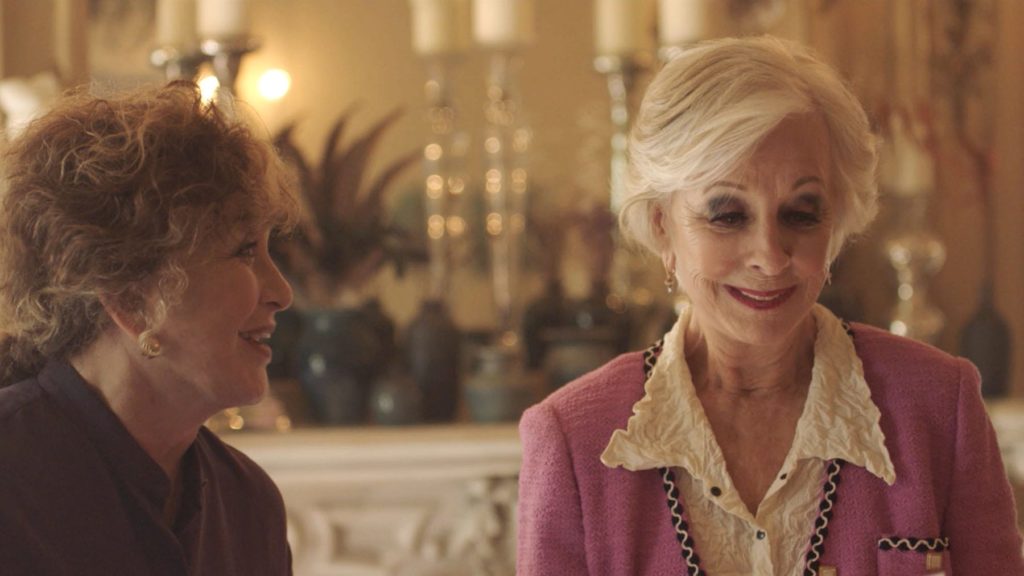 As the whole thing plays out, the screenplay's flaws stare at you with ungainly bloatedness. The most prominent issue with the film is its melodramatic dialogue that not even its seasoned actors could pull off convincingly. DP Rafael Leyva's work is surprisingly and sporadically melodic. When it slips up, visuals look uninspired and ill-fitting. How Connie + Consuelo is edited also plays a role in clumsy frames. In fact, cuts are often jarring here, keeping any uniform flow from forming.
Both María and Pickles make the best of their roles; Pickles strikes the right balance between theatrical and snappy. María's Consuelo is far more underwritten. The sidekick trope and its concomitant cliches are tiring. Connie's friendship with Gina is, although understandably enjoyable for them, can be rather bland to the viewer. Tucker does a reasonably good job of Gina's character, however, dance is a bigger constituent of the character and in this department, she performs well, if a little inexpertly (which might just be appropriate for the character). This sequence portraying the growing bond between Connie and Gina is visualised in a way that brings back the fluidity that was prominent in the opening sequence.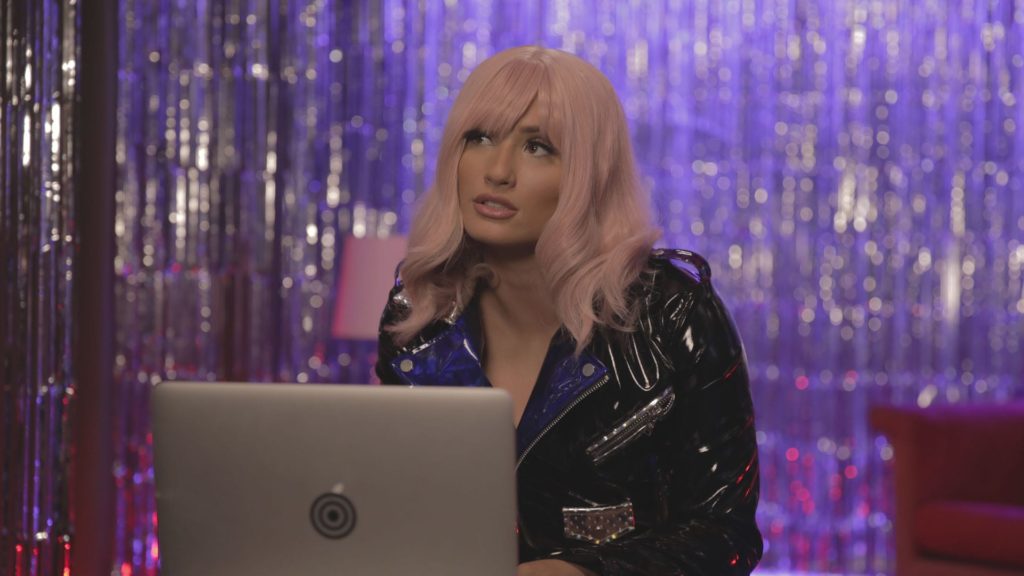 There is a good deal of music to accompany the dance sequences which fit them perfectly, but the background score is what lends the film its musical-like quality. Add to that visualisation and direction, it sometimes begins to feel like the beginning of a musical.
When it comes to the film's humorousness, Richard Nevels' Robbie and Consuelo serve as the background comic elements– Connie has her own show going on. What really gives Connie + Consuelo its flavour are its jokes, which hit well and create the necessary foil to an otherwise blandly crafted story. 
#ShortFilmReview: 'Connie + Consuelo': At 80, you don't have a second to waste on not having fun.
Click To Tweet
Watch Connie + Consuelo Short Film
Direction

Cinematography

Screenplay

Editing

Music