Toby Wosskow's ambitious Zulu short, 'Sides of a Horn' works to depict two sides of rhino poaching – the poachers and the rangers. Set in South Africa, starring locals, 'Sides of A Horn' (SOAH) is a vital step to bring critical subjects into the general dialogue.
Dumi (Welile Nzuza) and Sello (Sherldon Marema), brothers by marriage, stand on opposite sides of the line, as one fights to save what the other must destroy in self-preservation. A ranger, Dumi regularly faces life-threatening backlash; Thandi (Ayanda Seoka), his wife, is beaten up in the latest strike as a warning.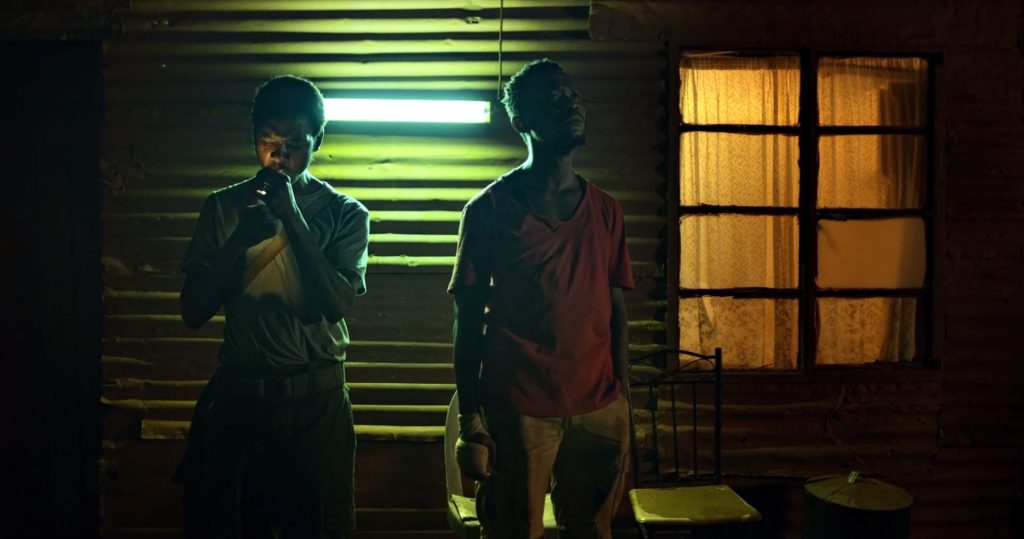 Married to Dumi's sister (who is sick), Sello is driven by abject poverty into the life of a poacher. As the film states, the $3000 a poacher gets for one rhino horn can provide for a family for a year (that same horn is then sold internationally for $300,000). With SOAH, writer-director Wosskow provides a nuanced, humanising context to poaching. That Dumi is visibly better off than his sister (Dimpho Motloung) and Sello, is a subtle hint of possible resentment in the despairing Sello, who chops wood for 14 hours a day. The words "Life Is Sweet" on his daughter's dress is bitterly ironic.
The film opens with a scenic, postcard-like shot of the vast plains. DP Nico Aguilar demonstrates a sure-footed understanding of the setting, its characters and the story (though they could do without the few tilts). SOAH comes with a narrative depth that matches its stunning, near iconic visuals. The characters are authentic and their dilemmas immensely complex. The story takes a long, empathetic look at the people it wants to represent and their stories. Its characters react to poverty, to racial disparities, to class disparities and the culmination of it all, a ruthless life. Whether SOAH depicts all these explicitly or not, their effects are felt amply.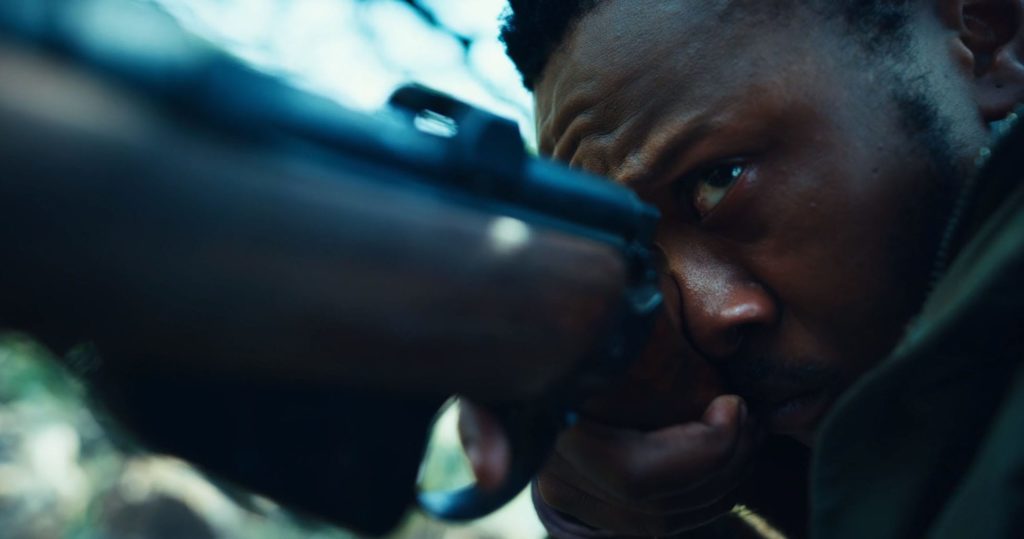 Nzuza and Marema are entirely believable. Both contend with powerlessness but of different – and opposing – kinds. Nzuza delivers a powerful performance, Marema leaves you feeling desperately empty. Seoka has a single monologue; compounded with Aguilar's framing, it is one of the film's strongest moments.
Near the end, Thandi hums a lullaby to soothe her infant child. The sound carries through to the end and leaves a lingering effect. As a father is pitted against father, righteousness must answer to desperation. Wosskow makes it abundantly clear that no prescribed course of action can hold up here.
#ShortFilmReview: 'Sides of a Horn': Between what's necessary now and what's important always, there is no easy answer.
Click To Tweet
Watch 'Sides of a Horn' Short Film Trailer
Direction

Cinematography

Screenplay

Editing

Music