'Papercutter', written and directed by Aaron Colborn follows an MMA fighter who seeks help from a support group for his uncontrollable rage. While what seems to have been a tried and tested storyline, the film fails to impress for its lack in precision in various aspects of filmmaking, but works for the sincere attempt made at addressing mental health issues. 'Papercutter', although seemingly a vague attempt at telling a story that could have been approached in a better way is worth appreciation for the performances of its actors, who although may come across as lacking conviction, do not fail to hit the mark with their acting chops.
Perhaps the major issue in the film is the cinematography opted by Dru Williams. The deliberate lack of consistency and intentional use of harsh lighting is effective only when used in the right proportions. Many a time, the lighting on the character can be seen shifting from the right to the left side of the character. Add to that, the non-continuity of the lighting only abruptly disturbs the viewing experience. Also, the images are subjected to overexposure that is burning the bright colours in the frame.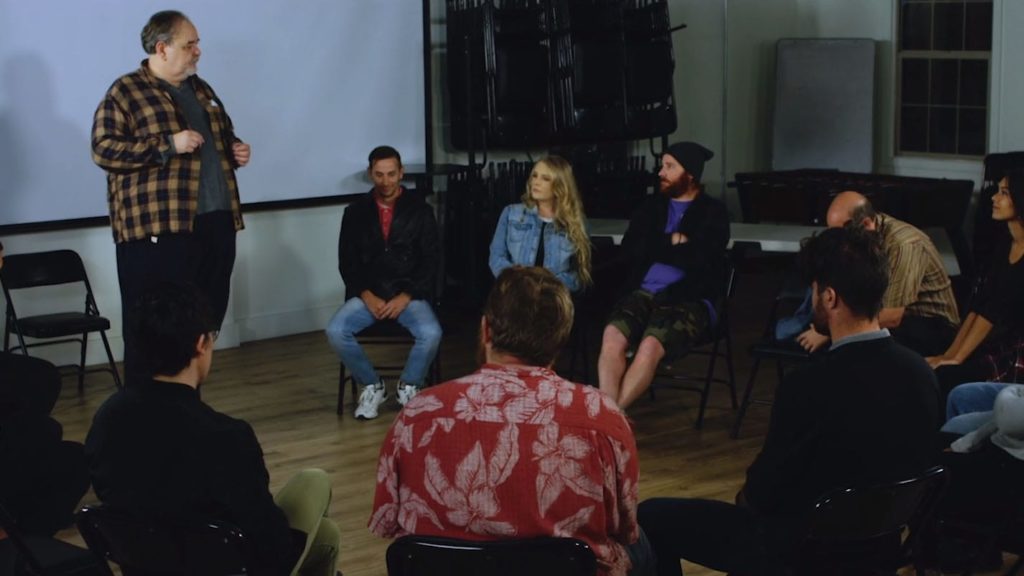 The writing could have given more depth to its characters as they are largely left undefined. While one needs no justification as to why a character with anger issues would need therapy, to emotionally invest in them, it would have been a lot easier, had the audiences been given a peekaboo into their lives. Perhaps, the character might have had unresolved childhood issues? Or they are just stemming from PTSD? Regardless, the story fails to explore the narratives on these fronts.
"Revel in Time" by Gunship plays in the background while the character recalls and struggles with the memories of his outbursts. Some may disagree with the choice of music as it doesn't quite fit for an emotional drama. For as the character seems to belong to the worlds of "Blade Runner" and "Tron: Legacy", the music leans towards the athletic aspect of the film instead of sustaining the emotional buoyancy of the film.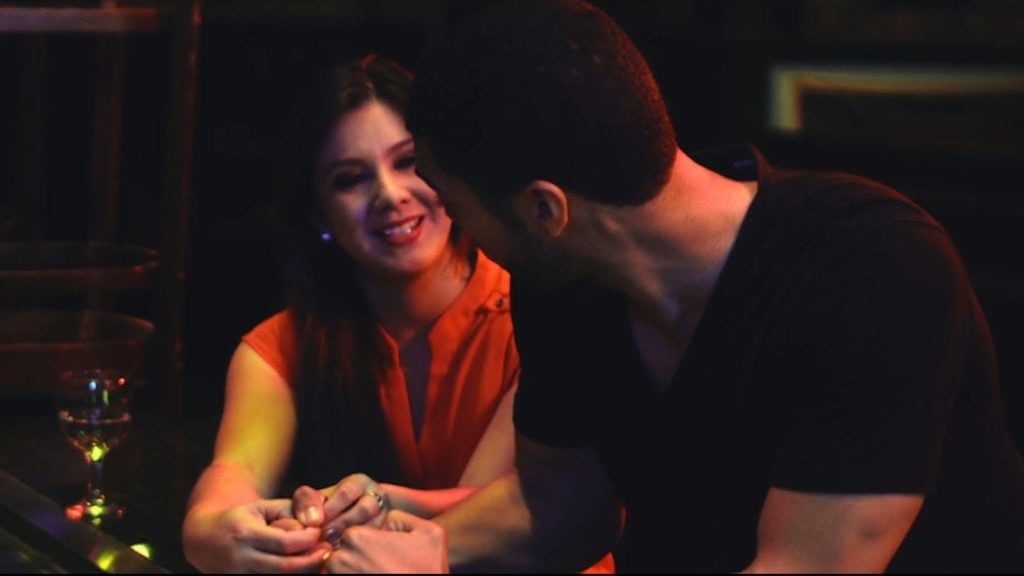 Editor Coen A. Raymond, sticks to a linear style in editing. And, although the problems with the exposure could've been controlled during the editing, they seem to have been neglected with reason. The onus of a film's finesse is largely put on the editor's shoulders and rightfully so. However, with 'Papercutter' it deserved more than just neat editing.
The film runs for 12:57 minutes and is unable to leave a lasting impression due to the above-mentioned factors, but nonetheless makes an attempt, if not a decisive one, at yet addressing an issue that's largely brushed under the carpet. For director Colborn, 'Papercutter' is definitely a stepping stone to a better film in the future. 
Direction

Cinematography

Screenplay

Editing

Music