Director Sophie Black's musical fantasy short 'Songbird' transports you into a world of fantasy and magic for 14 minutes. Written by Tommy Draper, the film is built as a modern fairytale which follows the story of a woman with a dulcet voice that attracts attention, both wanted and otherwise.
Jennifer, played by Janet Devlin, is an anxious, painfully awkward, but talented artist who is spotted by a music producer (Oliver Park). She can hardly meet his eyes, but he's impressed with her work and leaves his card with her. The interaction is refreshingly sensitive. Devlin, who has originally lent her voice to the songs in the film as well, has a very charismatic screen presence.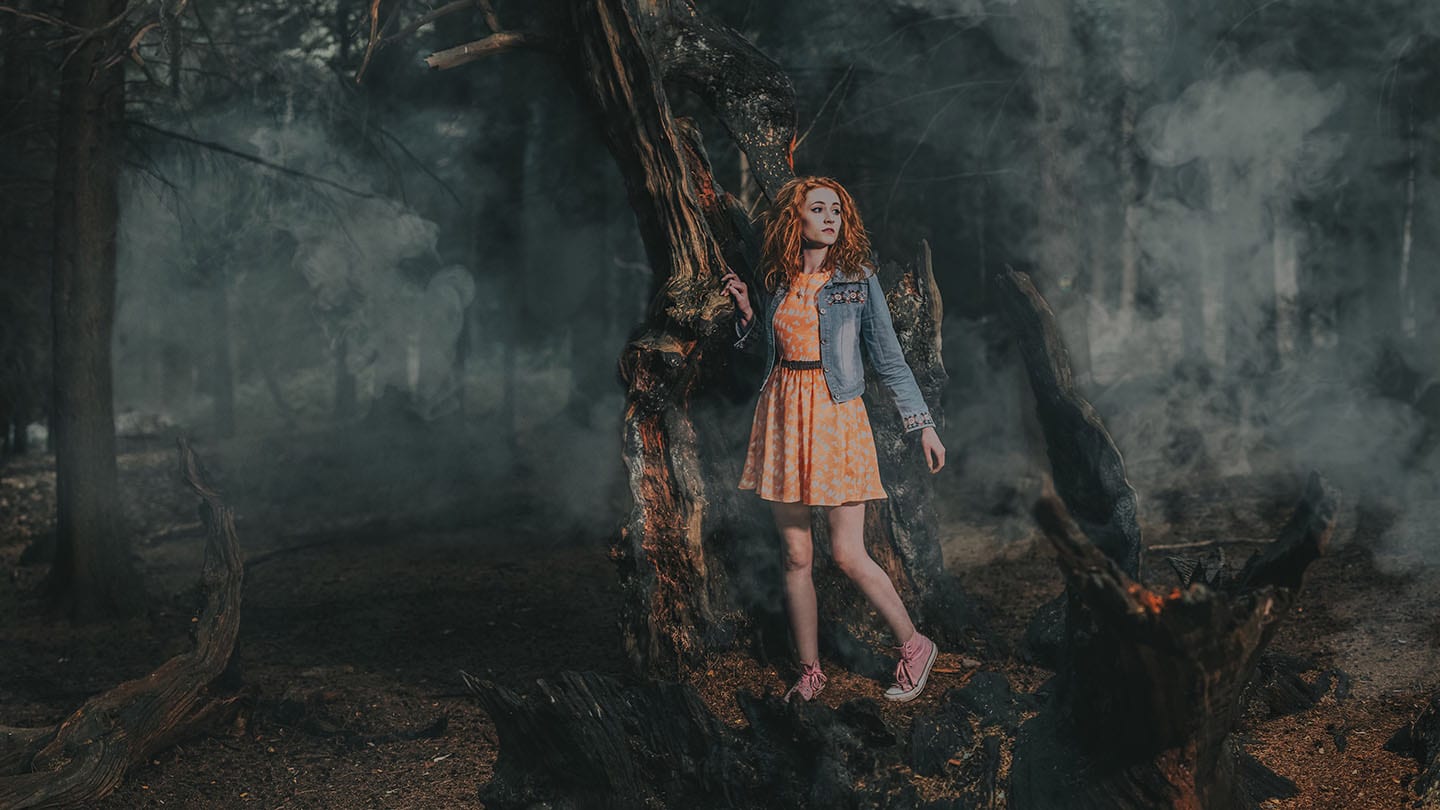 Besides the audience and Joel, another pair of eyes are on Jennifer. A gnarly old witch who collects voices, portrayed by Therese Collins. The Collector is designed with age-old tricks. Long, dirty nails, greying hair, the works. The moment those long nails appear onscreen, everyone knows where this is going.
After none of the regular methods works, Jennifer must find a way to bring her voice back using a book of spells, that she finds in a bathroom stall. Rather random and convenient, that. She embarks on a journey where she discovers the existence of magic in the world and chooses to fight back using it. The woods where Jennifer heads to find her lost voice is just the kind of dark and mysterious place that such a story needs. Cinematography (Chris Newman) and direction, both of which had been checking the right boxes so far, however, takes a dip here, and things end up looking staged.
Essentials of a fantasy movie find a place in 'Songbird'. There is the unaware protagonist, the sorceress, a spellbook and strange woods. VFX does a good job and adds an element of wondrous mystery. What the film also has and what impedes it from being truly absorbing, is the cutesy, saccharine feel to the whole thing. 
All things considered, Sophie Black has created an aesthetically beautiful fantasy. Recipient of many awards and nominations, this short film is definitely worth a watch.
Watch Songbird Short Film Trailer
Songbird Is A Coming-of-Age Tale Served With Fantasy
Direction

Cinematography

Screenplay

Editing

Music