'Stiltsville Sisters' or 'Souers de Stiltsville' lingers on the tale of two stepsisters who set out on a trip to Miami's Stiltsville to reconnect. Ines visits the young and more flippant Marine for a vacation where they recount stories from last night, their private lives and long lost childhoods.
Writer-Director Adam Walters had a great opportunity to contemplate and celebrate human bonds by making Stiltsville Sisters more deep, if not intense. However, not many things go right for this film. To begin with, the story warranted more layers. It's a thin line between making a superficial caricature and a sincere reflection. For instance, Marine's (Alix Richard) thoughtless preference for her phone is hardly explained, nor is Anna Carvalho's seemingly natural elder-sister-authority less explored. The film has the aughts look to it, lending it a nostalgic charm, which works in its favour to some extent. David Hessel-Poiriez's camerawork could have captured the scenic beauty to lap it against the otherwise melancholic relation of the siblings.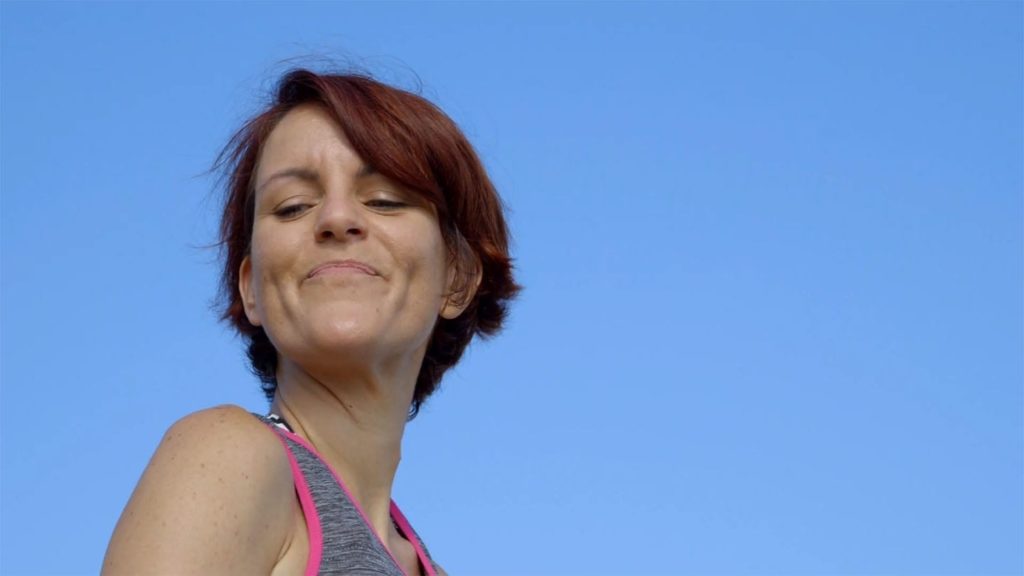 Ines and Marine have spent time apart which called for a reunion; the sense of disconnection they have, however, looks more than estrangement. The plot meanders and the actors go with the motions without really engaging with their or each other's character, unfortunately, and this isn't their fault. The script ought to have added layers to their characters giving them the much-needed depth. It is a touching gesture when Ines hands Marine a drawing book and pencil, reminiscing about her fondness for drawing houses, and an equally touching gesture on Marine's part to bring back Ines' flute which she had previously dropped. However, Marine's thoughtfulness is almost immediately rendered ineffective as she takes the book and begins drawing until she abruptly stops to go for a swim. Perhaps, this is intentional, as the editing too comes across as choppy and jarring. If it's meant to mean something more, then that is unfortunately lost to the larger audience. Additionally, the film wanders from its genre too, without it adding anything to the narrative except at best, an avoidable tension. When you first watch it, certain scenes invoke a sense of wariness. For example, the editing, sound design and camerawork make you worry for their safety as Marine dives in and out of the water while Ines wanders into a building that looks like someone's home.
Marine, who lives in Miami, asks Ines to come live with her, and there is again the same abruptness that Richard's performance displays. Carvalho, who delivers better performance as the older, time-wearied but loving sister, might have carried the film on her shoulders alone were it not for the lack of character development.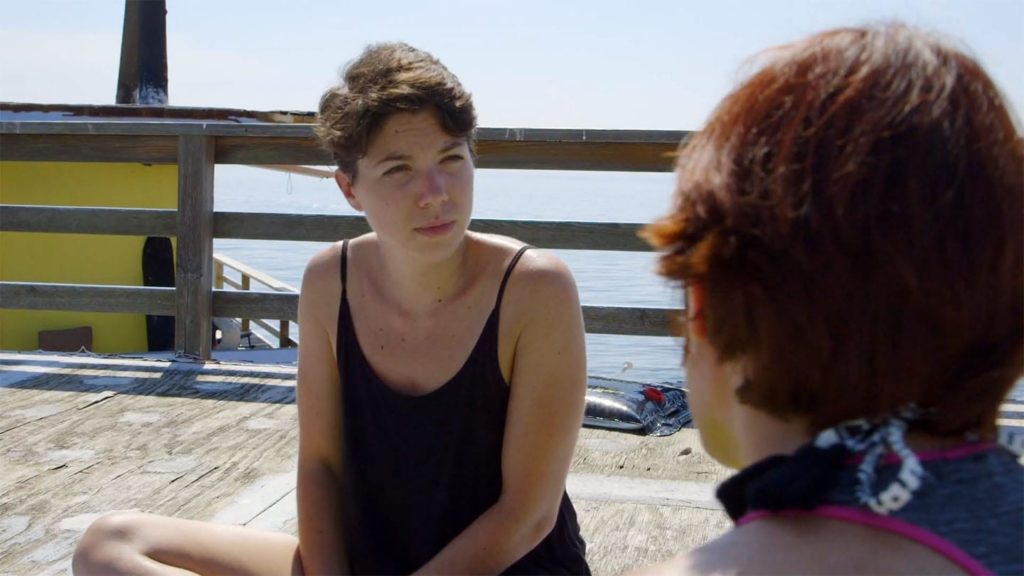 Richard's act, while it may be seen as the film's depiction of Marine's innate impulsiveness, takes away from the fundamental purpose of the story – that of reestablishing a bond between two sisters who shared a strong love in the past. Had the characters only been developed a little more, had their arcs only been allowed to stretch out a bit, this would have easily made to a memorable performance and story for the audience.
Watch 'Stiltsville Sisters' Short Film Trailer
Direction

Cinematography

Screenplay

Editing

Music