'Faith' or 'Belief': Can it be measured by rules? What makes you a devout: resisting temptations or giving in? Does succumbing to your flesh make you any less of a believer in God? All of these questions are addressed in a 13.45 minutes long film by writer and director Kyle Kleege. As the film starts off with a confession, captured in the dark, the face of the confessor unseen, the viewer remains oblivious to the identity of the individual. He turns out to be a priest, played by Richard Lounello.
He weeps and beseeches his God on how he can be stronger and resistant to the temptations that come his way; how he can remain steadfast in his path to reach his ultimate destination – his God. Lounello is convincing in his act. His painful sobs and tear ridden prayers are touching. One feels for this man who is torn between his mind and the carnal desires of his flesh.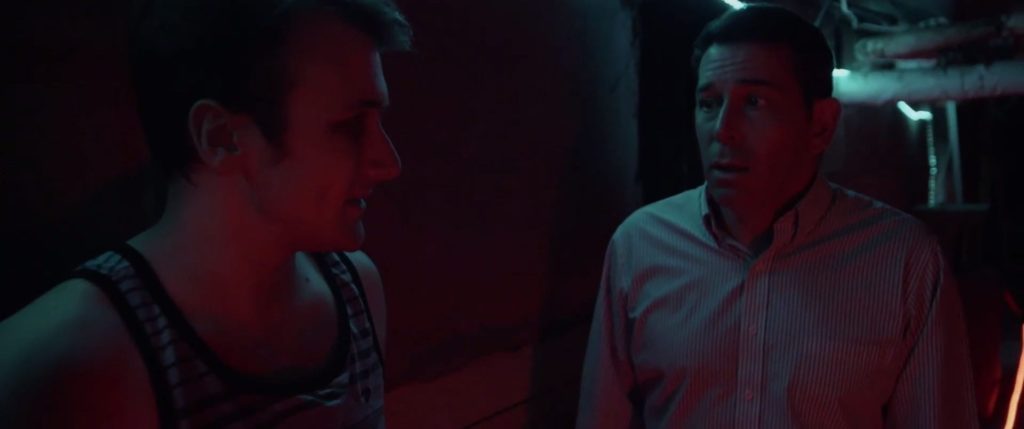 The story is well written and we see the trajectory of the plotline as the scenes move from the dark frames to the dimly lit passages of a seemingly shady nightclub. The customers, each having come with their own desire to be fulfilled, the place is starkly discomforting. We see a frightened, albeit a rebellious Dante (Ben Amendolara) trying to become invisible in the night. He refuses a client at the risk of angering his pimp. And, whilst the situation is just about to blow out of hand, Dante is rescued. Just like how God comes as the answer to the most desperate prayers, Dante finds his answers in an unnamed stranger – Mr Midnight.
It doesn't take long for us to realize who the mystery man is. And, the rest of the film is the play out of the dilemma that plagues Lounello's character as he is serenaded by Dante. The scene is particularly hard-hitting as you see the priest struggle to resist the temptation and in one final attempt at winning over his moral compass, gives in, to discover the ultimate pleasure of life. Cinematographer Lakota Ruby-Eck's lens captures the intense moments and intoxicating ones with equal fluidity.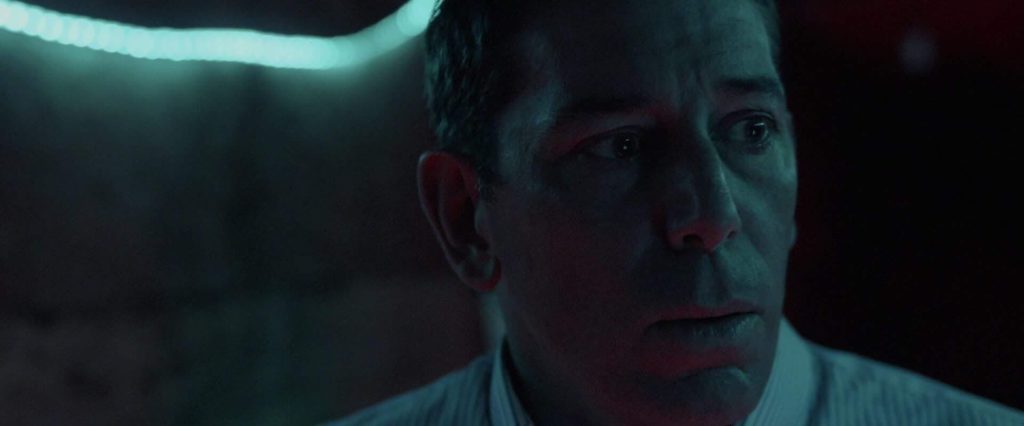 While Ben Amendolara's editing is neat, some of the scenes could have met with sharper edits and likewise, although the music (Stephen Hitt, Zach Hitt and Peter Schrom) is fitting, it could have been used for a better effect in the narrative. While 'The Lamb' may not be a cinematic treat, its shot aesthetically and more importantly addresses some of the most pressing philosophical questions that plague the human mind.
Watch "The Lamb" short film now on Amazon Prime.
#ShortFilmReview: You'll know the price of devotion when you watch 'The Lamb'!
Click To Tweet
Direction

Cinematography

Screenplay

Editing

Music