It is a truth universally acknowledged that a divorce must stink for all parties involved. And in Lindsy Campbell's revenge comedy 'The Divorce', it certainly does and in more ways than imagined!
Sally, played by the 'This is Us' actress Laura Niemi, is recently divorced from her cheating husband (Navid Nagahban, of 'Homeland' fame), who has fought hard in court to get the best deal. He has managed to retain the house which was much loved by Sally and to add salt to the wounds, plans to move in with his current girlfriend, a much younger Madison played Julia Eringer. You'd think the stage is set for polite encounters and amicable farewells, but you couldn't have been farther away from the truth!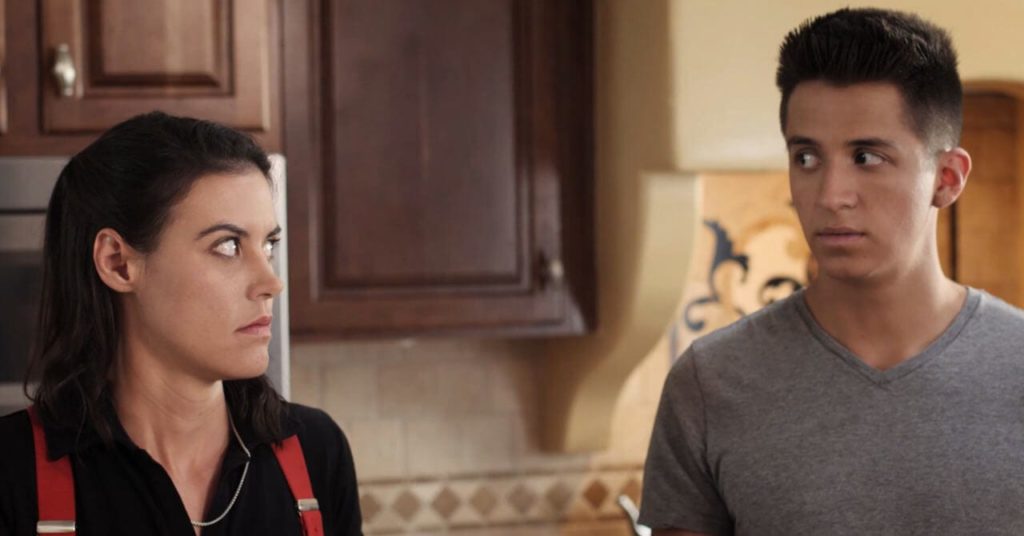 The annoyingly happy couple have grand plans to live out their honeymoon phase (and of course, the rest of their wonderful lives but we'll get to that later) in the big, beautiful suburban house. Negahban and Julia Eringer form the ideal, over-the-top couple that everyone secretly wants to strangle. Things go, of course, according to the plan. The pace of the film so far is steady and the narration remains the central point along which the characters play. For those anticipating the acerbic fragments of a failed marriage, Campbell has written and directed a heartwarming tale with a happy ending (we haven't mentioned whose)!
Campbell's second directorial venture (her first was the award winning slapstick comedy 'The Brazilian') hits just the right notes to perfectly maintain its element of humour. It benefits greatly from Abigail Carbajal's cuts, keeping things just the right amount of subtly snarky, as though the camera itself takes pleasure in the events. Writer-director Campbell, who also doubled (tripled, quadrupled, and quintupled) as the music director, must be lauded for her choice in music. Using Grieg and Korsakov adds to the narrative a befittingly mischievous tone that is thoroughly effective, even without its connections to a certain cartoon series.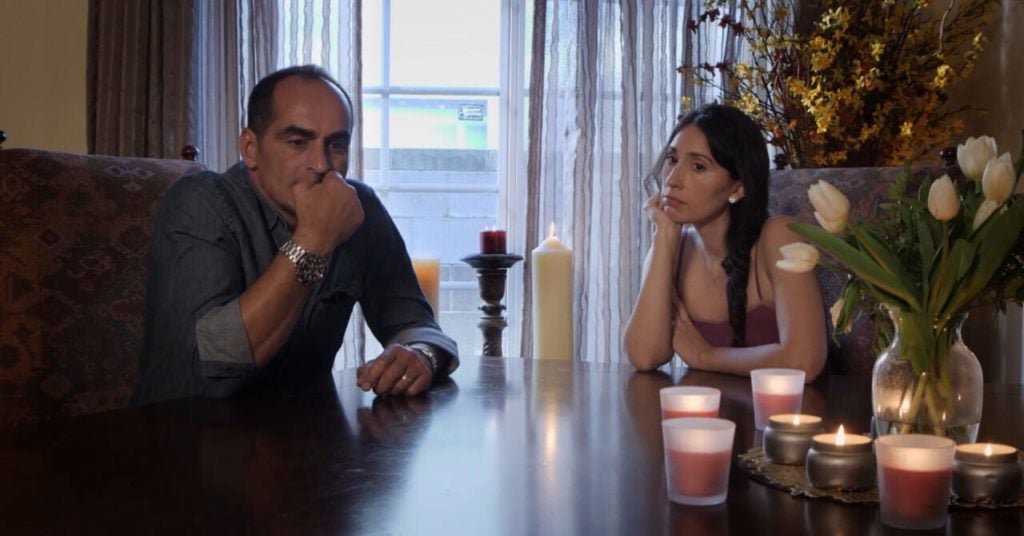 Niemi delivers the best performance of the lot, bringing charisma and vulnerability to an already likeable character. Campbell's own bit part as Sally and Vahid's daughter Alex is touching. In fact, when the tone isn't humorous, the film is sincerely melancholic and humane, reaching out with heartfelt emotions rooted in reality.
'The Divorce' does an incredible job at presenting what might otherwise be a painful chapter in someone's life with such infectious cheer, that it's hard not to smell the success here!
Watch The Divorce Short Film Trailer
Direction

Cinematography

Screenplay

Editing

Music