A well-known documentarian and an upcoming filmmaker decide to go to Iraq to investigate the events of an abandoned cigarette factory. Director Yad Deen's 'Carga' singularly plays on multiple levels. With a stellar cast, watertight script and a never-seen-before landscape, all cascaded into 19:09 minutes, the film is a gripping narration of a couple's journey headlong into the unknown.
Marta (Tania Watson) is known by her work. Her previous escapades having taken her to Afghanistan and Chernobyl, Deen doesn't waste time introducing his characters. Even in the most mundane activity (her introductory scene being that of brushing her teeth), Marta comes across as a fierce woman who knows her mind. Watson is brilliant; she is Marta. She is strong, yet vulnerable. Polite, yet direct. There's a knowing confidence in her demeanour that rubs off so well for the character that it's hard to imagine anyone else play her. Juan (Agustín Mateo), her boyfriend is unwilling to compromise this time. Letting her go alone to Iraq isn't a question he is willing to mull over, this time. Writers Yad Deen & Chesco Simón use dialogues so deftly that they don't seem over dramatized. Instead, making it seem like an everyday conversation, we are introduced to the characters and their backstory, making it so relatable and easy to invest in them.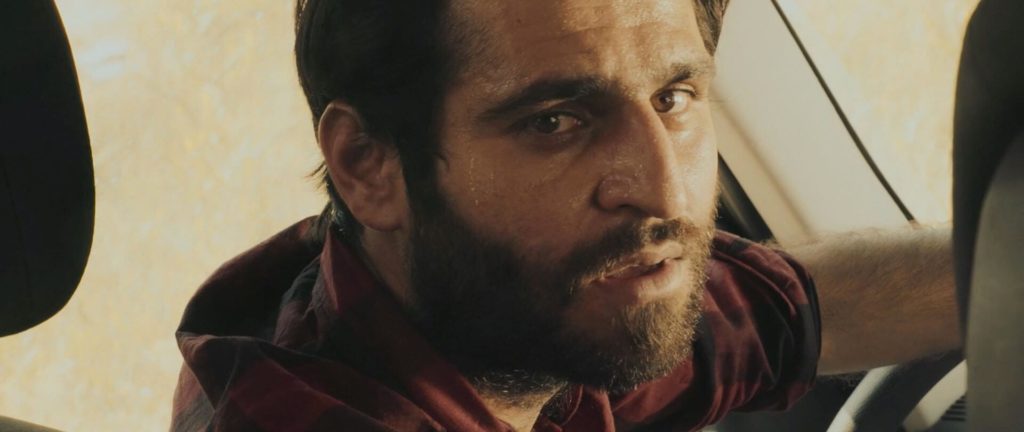 As Marta and Juan set out to Iraq, Juan's camera begins capturing the arid landscape stretched before them. Nature's glory is often captured in green. But, Gema Briones's lens offers another hue to the scenic palette. Breathtaking mountains lying bare across desolate landscapes under the scorching heat; and yet, looking like they are straight out of some fantasy adventure, the camera work is exquisite. Their driver (Rawand Khalid Saeed) who is also escorting them to the location gives them plenty of sermons that raises suspicion, but with the introduction of the third character, the checkpoint guard (Youssef Osman), we are torn between the shades of duplicity lurking within. To the writers' credit, the screenplay takes good time to build the tension and yet releases the judgment at the right moment.
By the time Marta and Juan enter the factory, we start sensing the palpable thrill of an adventure, of having outwitted the authorities to get to where they want and yet the deeply, menacing and unforgiving mountainous plains seem to warn us from rejoicing far too much. The pace of the film is steady throughout, thanks to the crisp editing of Marko Kovacevic, which sets this film apart from the rest in its genre. For, despite being a thriller, it doesn't opt for an alternating plotline which is the usual practise. Likewise, Harry Franceschi's music only adds the right amount of elements to the film without overriding its narration. As the film progresses, you wonder of the characters' fate, the reliability of them all as individuals. The primitive human instincts kick in as you realize the true intents of the characters and you will for the protagonists to have the same understanding. Such well written are the characters that it's almost instinctive, natural and even easy to feel for them, to mourn for them, to will for them to have what they have set out for.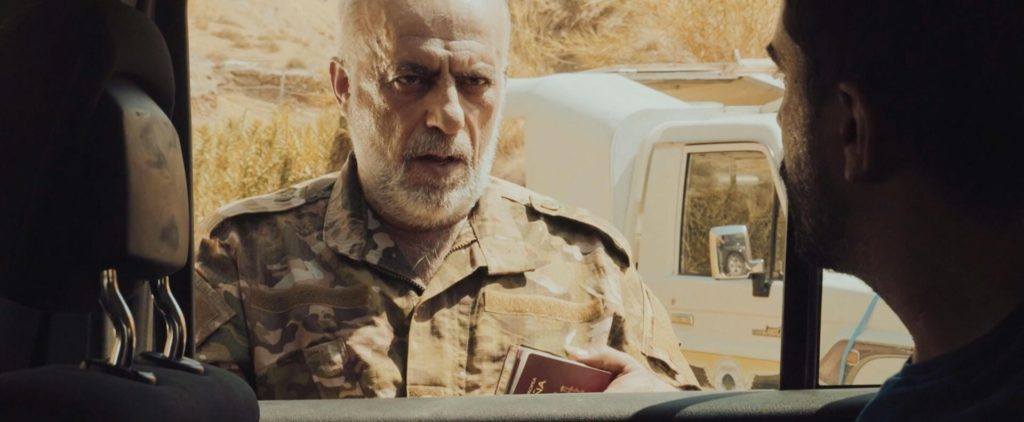 As the film closes, you wonder, if this is the price one pays for duty… If this is the reality of the world we have come to live in. If indeed an adventure can be so life altering. 'Carga' is moving, gripping and riveting in its story, execution and with a stellar cast to fall back on, the film is truly deserving of every praise.
Highly recommended!
Watch Carga Short Film Trailer
Direction

Cinematography

Screenplay

Editing

Music