Russell Goldman's Return to Sender is a psychological horror that taps into the uniquely contemporary fears concomitant with living in the digital age. It creates a maze of these fears, trapping the protagonist in a waking, inescapable nightmare.
As a recovering alcoholic, Julia (Allison Tolman) is already at a precarious place in life. She has just moved into a new house on her own after living with her sister (Emma Pasarow): an attempt to take control of her own life. She attends AA meetings. She papers her house on her own. Through the course of the narrative, each of these elements are individually taken apart and with them, Julia herself. Paranoia pervades the atmosphere early and efficiently. Julia begins receiving boxes of products she did not order. It starts small. A corkscrew. Unfortunate coincidence, but just small enough to eventually forget about. But when the numbers grow and reviews are posted under her name, it can no longer be dismissed as coincidental or a bad case of logistical error.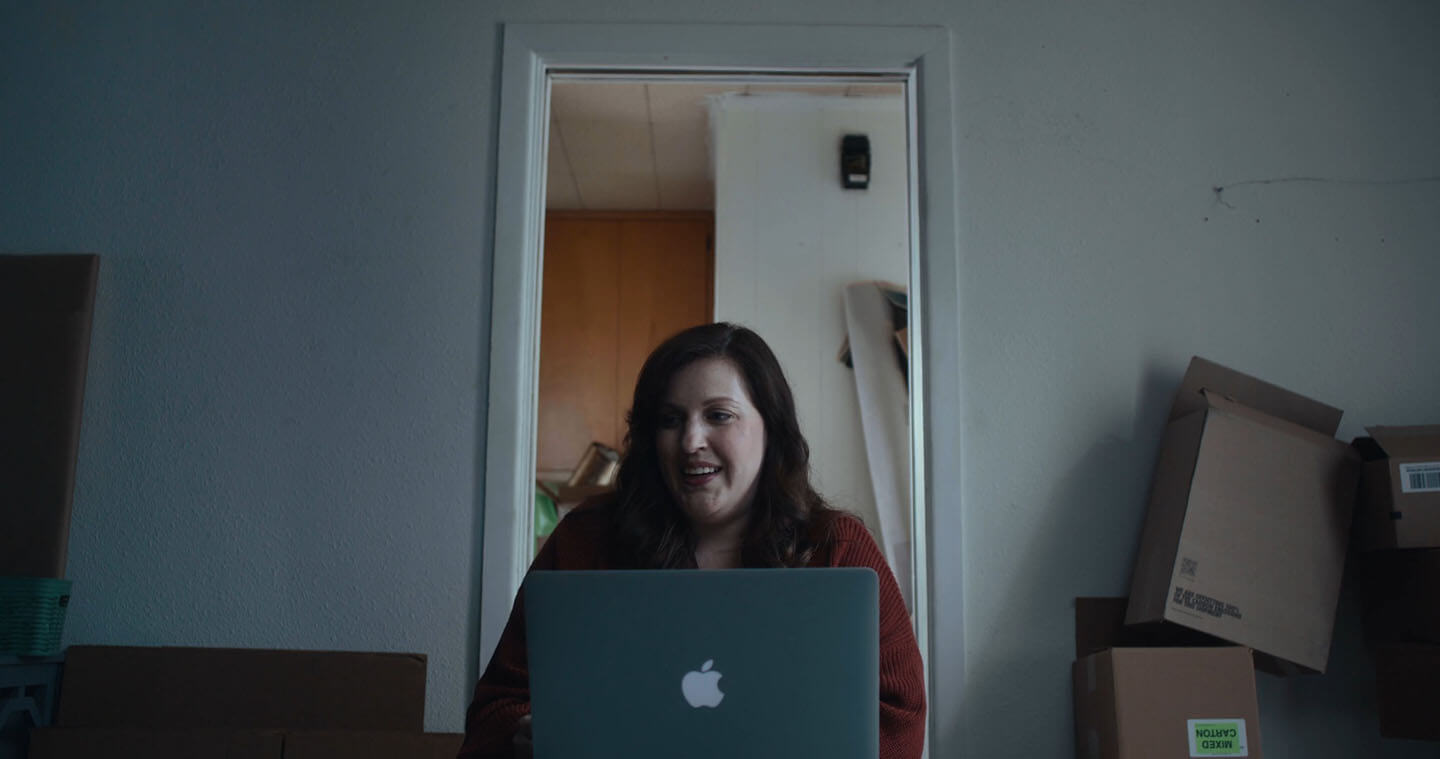 The items become increasingly targeted towards paranoia. Security cameras, a bulletproof vest, and the most alarming: blinds, and a review of it that is a verbatim quote from Julia's phone call with her sister. By weaponizing Julia's communication with her family, the unseen enemy invades and weaponises the realm of the private. Julia is left firmly isolated. She looks at her phone now as a tool of the enemy, tainting her life and loved ones.
The film craftily links anxieties over surveillance with e-commerce, which benefits directly from monitoring customers and potential customers through their data. Indeed, the website's logo in the film is suspiciously similar to a certain real e-commerce platform with its own aspirations of omnipresence. Sequences of customer service calls, corporate trained and ever polite, contrast sickeningly with the ongoing events.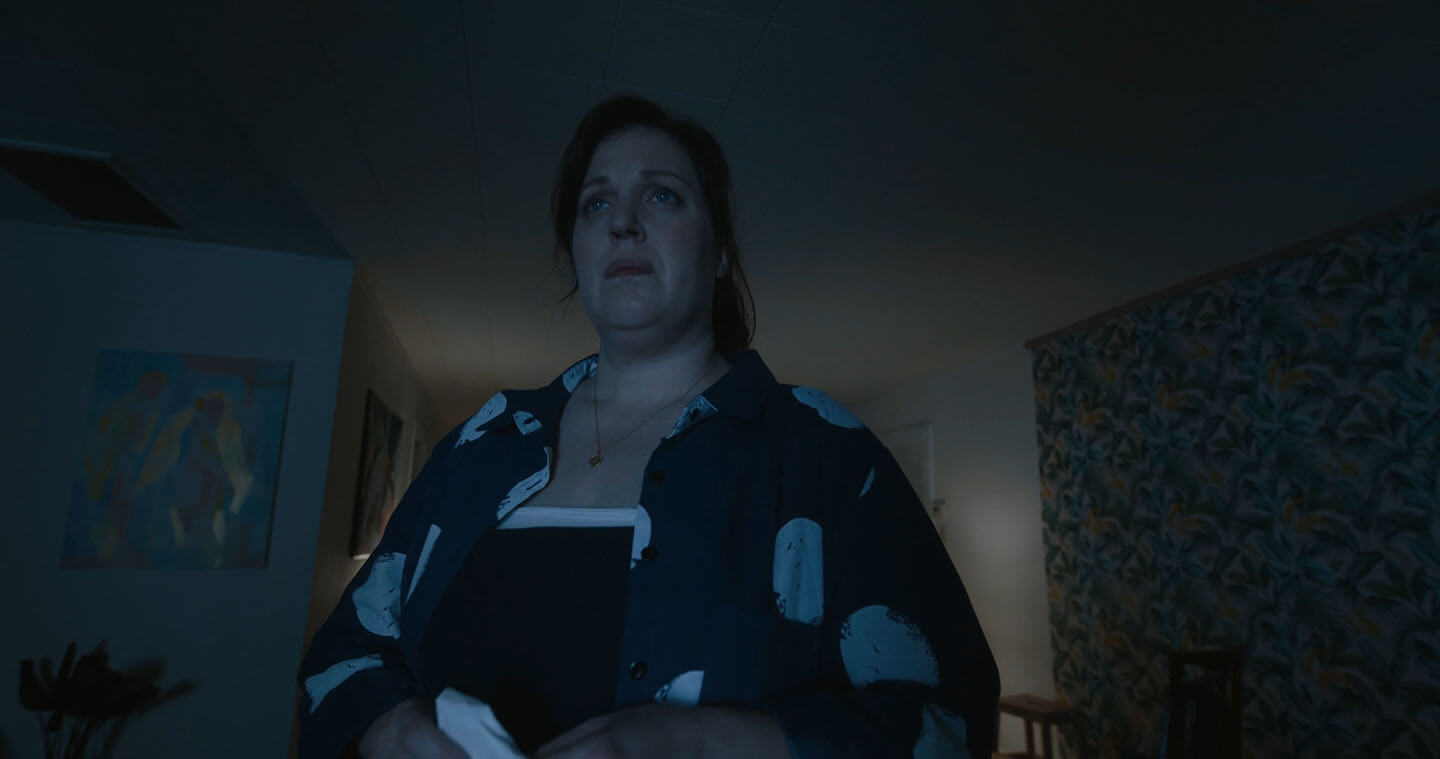 Besides surveillance anxieties, there is also a certain touch of the pandemic within the film. On a formal level, it is present in the sound and production design. Silence is used noticeably, punctuating sound like an oppositional force. The house is filled with boxes and emptiness. When Julia goes out or comes back in, there is an urgency to get back as soon as possible. She attends AA meetings online, which attempt to replicate the in-person experience. Julia's distress while staying indoors, the house turning on her, and even the very presence of delivered packages with no contact with the person delivering are together heavily reminiscent of the lockdown. This reference to the pandemic without explicitly mentioning it invokes its own layer of anxiety.
SPOILER ALERT. Skip ahead to the next paragraph to avoid a major spoiler, hovering your mouse over the blured text below will reveal the spoiler. The AA meetings come back as monsters as well. Julia's phone and online conversations are played over speakers throughout the house in the stunning climax. With everything having spiralled out of control, what could be more bitter or frenzied than God, grant me the serenity to accept the things I cannot change playing in a loop on the speakers.
What Return to Sender makes clear is that control over our own lives is a privilege we no longer have.
Watch Return to Sender Short Film
Return to Sender: Surveillance, Control and Paranoia in Modern Times
Direction

Cinematography

Screenplay

Editing

Music