The pilot of Claire-ity, directed by Michael Klapp, features an extensive cast and sets up the story that is to unfold over the next five episodes. Marybeth Massett, who stars as the titular Claire Vanguard in this satire, is also the writer for the show. The show follows the adventures of an ultra-conservative (gun-loving, MAGA supporting, the whole works) wealthy woman dealing with the disintegration of her marriage.
Titled Running From Something, the episode begins with her husband's leaving. He drives off with his partner, Claire screaming in the background. Not a great first meet. Her way of moving on—she is going to run for mayor and bring equality for all rich people—forms the bedrock on which the show develops its chaotic story. It takes a meeting or two before Claire secures the support of Linda Purl's Suzanne (pronounced Su-zaahn) for her campaign to become mayor, until Suzanne upgrades the dream to campaign to run for the senate.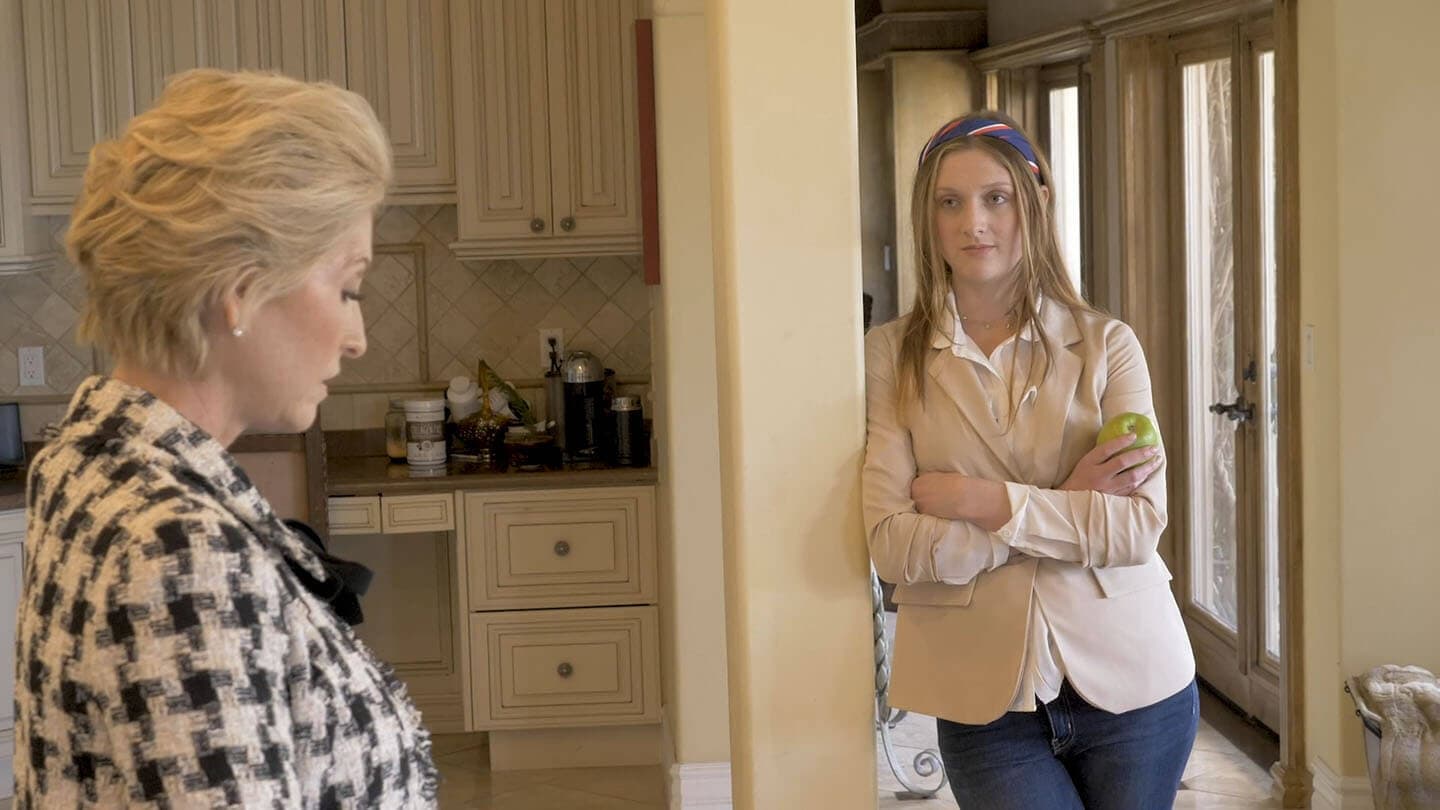 Donald Trump's face is everywhere in the 22-minute episode (but not as much as the laugh tracks). Claire did, after all, campaign for him. As did Suzanne (the photos are their own source of humour). Which perhaps establishes character faster than anything else could. The photos, merchandise and cutouts are all over the place, which is saying something for characters who take pride in having a manicured, professionally maintained house.
On the flip side is Claire's husband, Chester (Tom Jenkins) who is now living with his new partner, Deborah. Deborah is the antithesis of Claire. A vegan, hippie cashier who rides bicycles around town, Deborah's role in the episode is to introduce Chester to new experiences. That end with him barfing in the kitchen sink is another matter.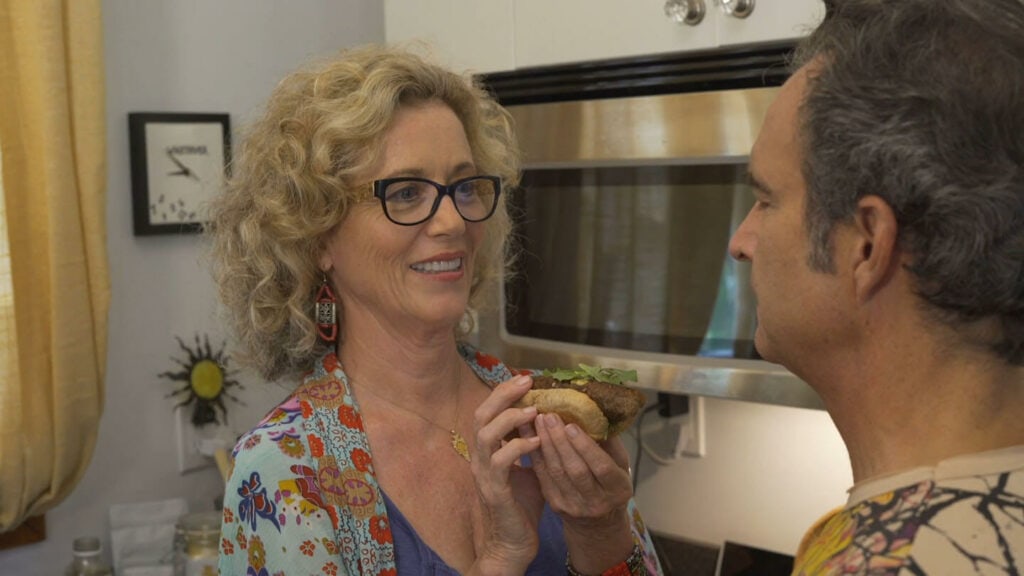 The pilot introduces Claire's new campaign team, composed of a medley of characters, including two Jessicas (played by Jessica Sarah Flaum and Jessica Evans). Claire renames them Thing One and Thing Two. Besides them, Tony (Tony Rago) is drawn attention to. A man who surreptitiously bags (literally) other people's champagne flutes and self-appoints himself as Claire's campaign manager.
The pay-off of these plants, and where Claire takes her campaign will form the story of the six-episode series, two of which are directed by Rose Massett. Whether she actually wins or it all goes up in smoke now remains to be seen.
Watch Claire-ity Web Series Trailer
Claire-ity Episode 1: Dead Marriages And Bad Decisions
Direction

Cinematography

Screenplay

Editing

Music