Featuring the antisocial genius as its protagonist, How I've Met God is a strangely alluring film. Writer-director German Kuzyura takes the familiar character and premise, and turns them into an atypical exploration of the protagonist's psyche.
For a change, the antisocial genius is a woman here. Gonzo journalist Lida (Georgia Waehler), just as abrasive and insufferable as her male counterparts, has arrived in the rural town where the murder took place. The first to come in her crosshairs is a waiter (Caleb Zatto) at the local diner, a young man whose intentions are both ambiguous and irrelevant. Lida barely allows him into her periphery. She asks questions of people she encounters, bothering little with niceties or decency. In the icy, isolated landscape, it is fascinating, an almost spectacle.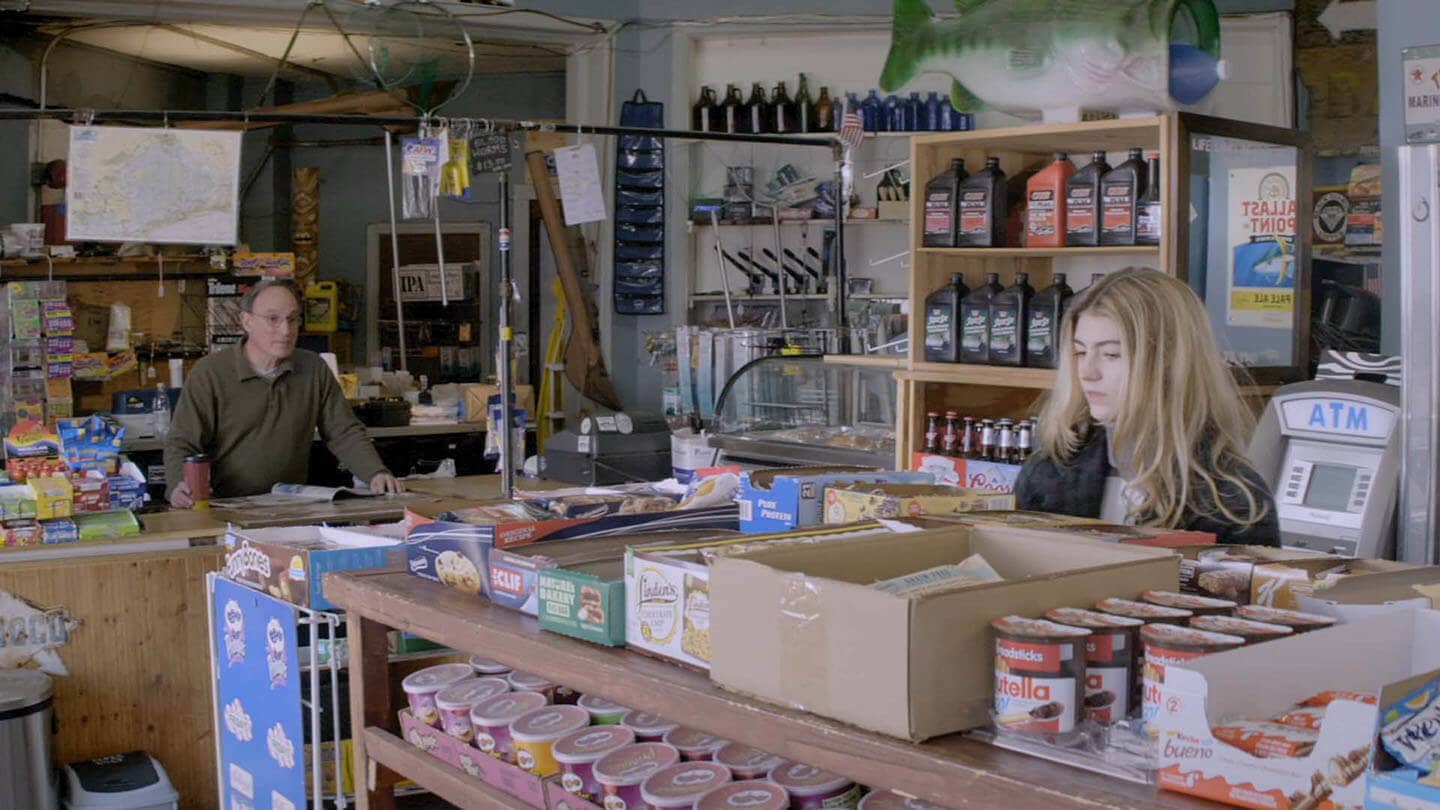 Her fascination in turn is the usual, yet nothing close to it. She asks questions about the victim, an unknown woman new to town, as well as about the killer. Yet, there is a certain perversion in her interest and line of questioning, like someone luckily on the right side of the line. This becomes the end that the film pursues: what does taking a life really mean to Lida and what is it that she places value in?
When she questions the owner (Tom Ciorciari) of a gas station, she interrogates him with an intensity that, for a viewer, could easily turn him into a suspect. But the real focus is Lida. In fact, the murder becomes secondary to the story entirely. The questions Lida asks are a glimpse into her own mind, perhaps questions she asks herself.
A woman in a white coat haunts Lida. As the latter leaves behind the town to visit the site of the murder (frozen woods and a beach beyond it), the film takes its true form. Isolated, lacking any reassurances of safety, and still haunted by the woman, Lida finds herself transformed here—not into a different form, but a maturation of whatever had thus far remained latent or at the most, rudimentary.
How I've Met God does not close with answers. Indeed, the point of it is the experience of witnessing Lida and over time, sharing her experience. And we learn, coming of age is not always warm and uplifting. It might very easily be the developing of bloodthirsty talons.
Watch How I've Met God Short Film Trailer
How I've Met God: A Coming Into Form
Direction

Cinematography

Screenplay

Editing

Music