A story with digital life as the common denominator between its two forking arcs, Joe Jennings Jr.'s #ISFJ follows four friends on their night out as things unceremoniously fall apart. Running to 18 minutes, the story's focus and lament on the world going digital is channelled through the titular #ISFJ, which becomes the thread which unravels things, for better or worse.
Carla (Jocelyn Wingard) is out for the night with her husband, Drex (Phoenix Washington), and his two single friends, the digitally inclined Chris and the old school Fred. Carla and Drex behave like the typical old married couple, yet something is clearly not right. Carla often appears detached from her environment and the conversation.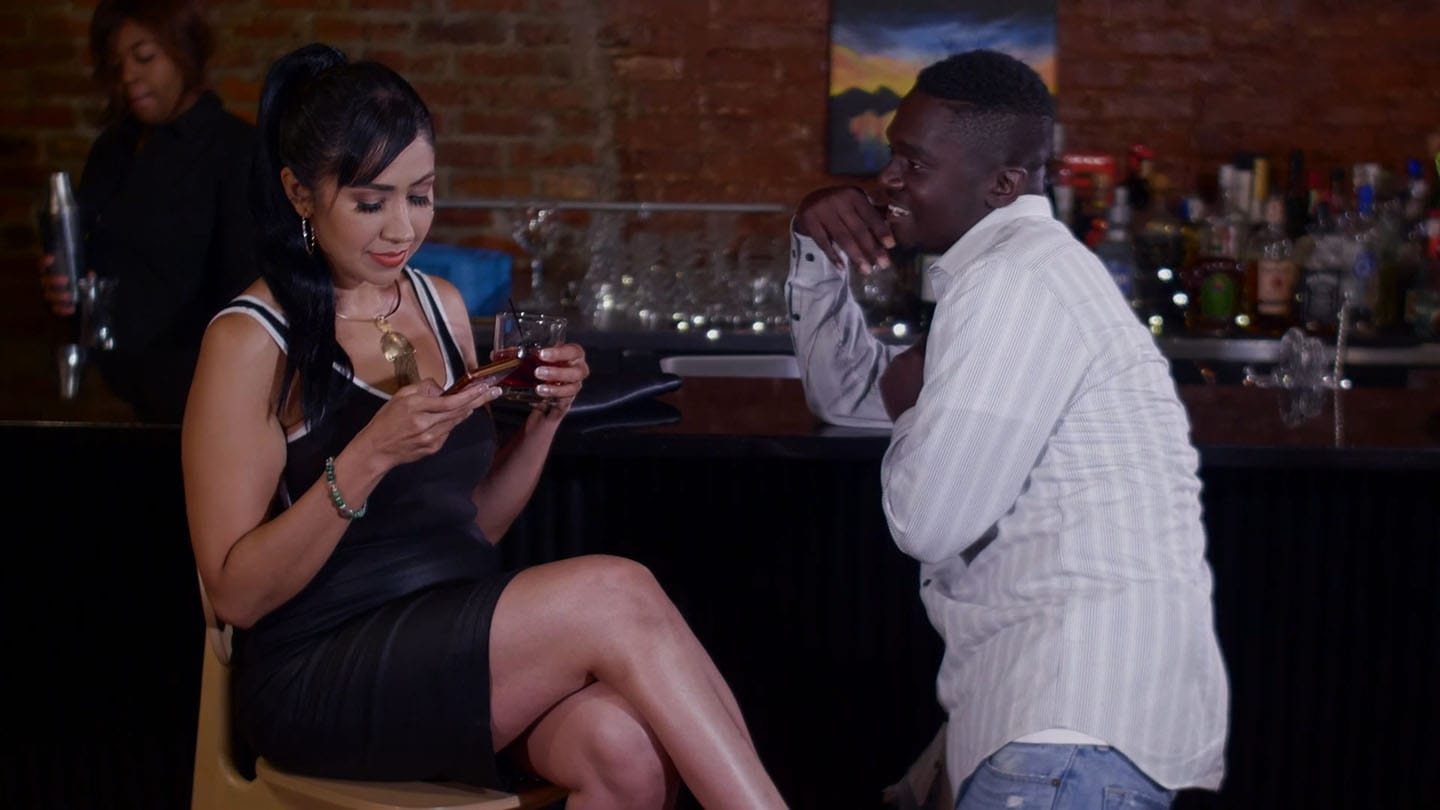 The story first forks with Fred (Fred Thornton), who finds his way to a woman at the bar after decrying a society which seems to have moved entirely into its technology and social media. The woman in question, Melissa (Natasha Mayet), is an ironic choice. She barely looks up from her phone, and when she does it is to talk about her social media platforms. He takes offence at her unwillingness to give him her phone number but not her handles. Her only concern is her follower count. This is the pairing from hell.
Through this and since the beginning, Chris (Todd Daniel) has been on his phone, swiping away on a dating app. The potential matches pop up on the screen for the benefit of the viewer. Words like ISFJ and sapiosexual are tossed around ever so often. Besides serving a plot function, it is also part of the film's commentary on social media. The former comes into play eventually; Chris finds Carla on the app. This is where the second and essentially the main plot of the story takes shape. The climax follows the inevitable confrontation between Carla and Drex.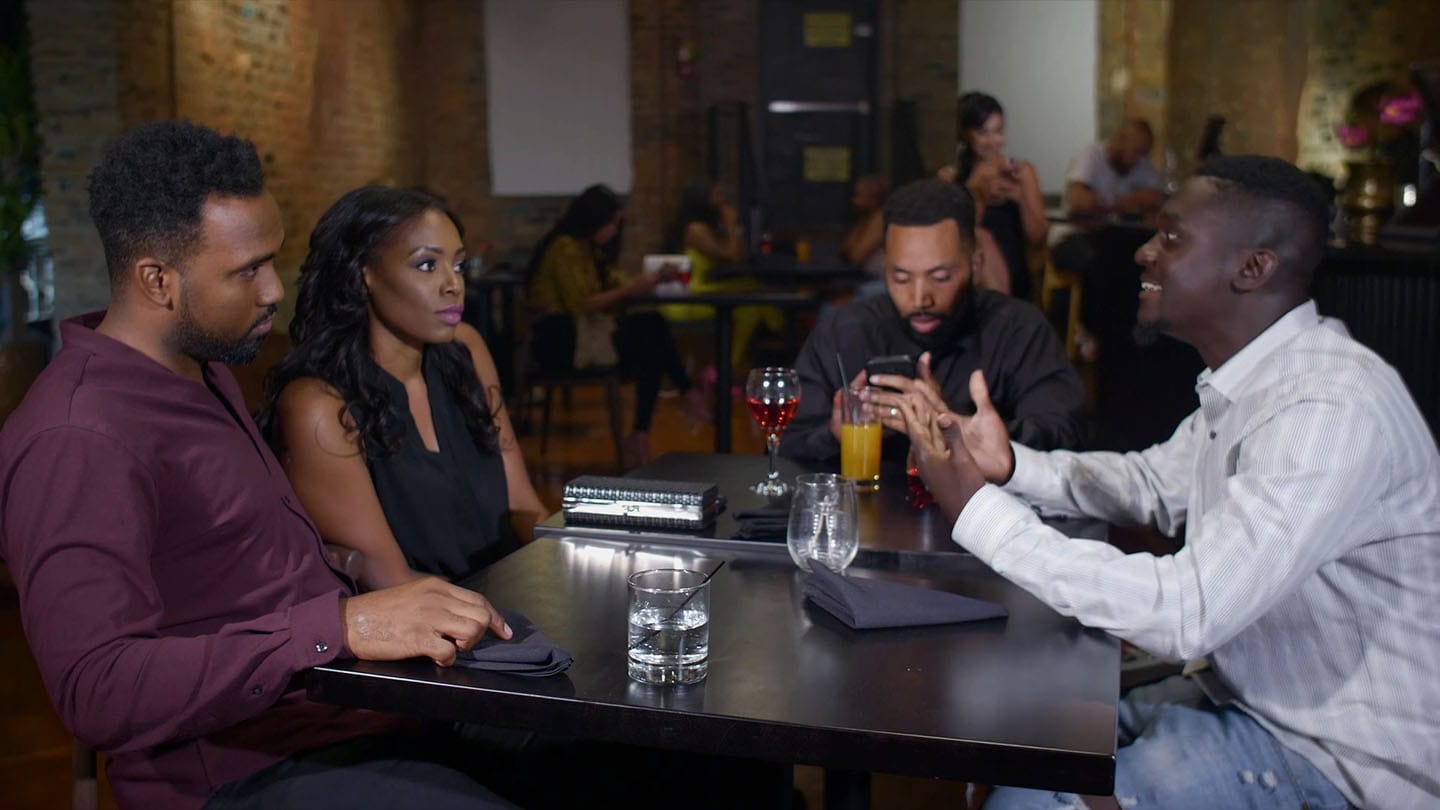 #ISFJ juxtaposes an old couple with a new one, also juxtaposing drama with comedy. The film attempts to understand relationships on their own (through Carla and Drex) and then in the context of a changing world (Melissa and Fred). It fares better with the former.
Watch #ISFJ Short Fikn Trailer
#ISFJ: Leaving And Loving In A Changing World
Direction

Cinematography

Screenplay

Editing