Do not misunderstand the headline and presume this short to be an ancient tale. It is very much a modern-era story. One of a young man and his bride who moves into a Victorian house only to encounter the worst of their fears. Writer-director-editor Jesse Mcanally's Luccica is a 10:30-minute film about a ghostly apparition that has been preying on innocent victims for reasons that are far more sinister than can be fully comprehended.
We see her even before he senses her presence. Her existence, almost like the air trapped in the dilapidated house, remains a permanent fixture. Unlike most ghost stories, this apparition does not wait for the night to appear. Nor does she move in silence. Quite unusual are the choices made by Mcanally, who instead of filling the scenes with jump scares, uses opera to build the suspense; the distinctive charm of operatic music fits surprisingly well. Not only does it have the ability to instantly pull its listeners to a different time and place, but it also leaves ample room to breathe in the absence of the confines of the spoken word. But if not for Paul Williamson and Lillian Fischer's vocals, the scenes would have lost that effect in Mcanally's Luccica.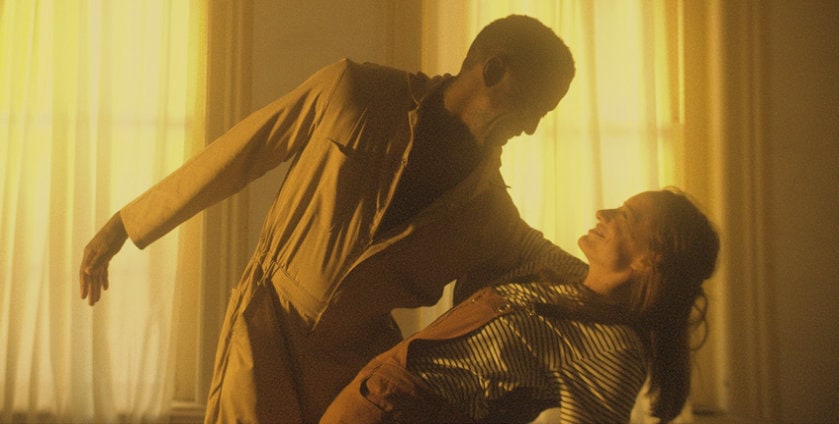 Tom (Phillip Shaun Devone) looks lost, at least, momentarily. Transported to another time, he reminisces of the moments spent with his beloved Katie (Rochelle Nichole) in the house that now stands still before him. The couple had moved in, fixing it, renovating it, to start their domestic life of bliss. Cinematographer Firas Allouch lets the camera capture the warmth and love shared between the duo as they help each other do the chores and find romance in the mundanity of it all. Which is why, when the ghostly apparition Mimi (Stephanie Stoiko) first makes her appearance, it is hard to imagine what or how anything could wedge them apart.
Mimi beckons Katie, like a lost soul seeking company, retribution, and why, even peace. Unbeknownst to Tom, Katie has already succumbed to Mimi's calls, much like the ear responds to a siren, as very pointedly mentioned in the prologue. When a possessed Katie does the unthinkable in front of Tom, his shock soon gives way to numbness. He is now left alone, not only to cope with the horrors of what he witnessed, but also the mind-bending reality of what the house has come to represent—a graveyard of memories and love.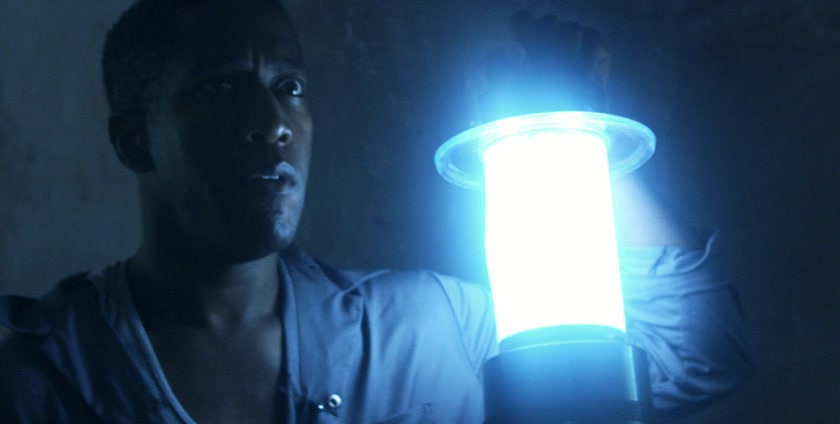 While no backstory is presented for Mimi's tale, her ghostly existence or even Katie's nature that might have played a role in her being the first victim, enough hints are dropped to showcase the couple's lack of faith of any kind. What makes Luccica interesting is not just the choice in narration that is entirely dialogue-less, but also its operatic musical setting (composed by Paul Emil Levasseur) and grainy, sepia-toned texture.
Tom, Katie and Mimi form an unlikely bond, one that can best be described as other-worldly and while we are left with more questions on the trajectories of their independent stories, the retribution when it comes is welcoming even. As the curtain falls, the screen fades into a sombre shade of grey, suspending every belief held to conjure a world that is neither here nor there.
#ShortFilmReview: Luccica: This ghostly apparition seeks more than just revenge.
Click To Tweet
Watch Luccica Short Film Trailer
Luccica: A Victorian Horror Musical For The Daytime
Direction

Cinematography

Screenplay

Editing

Music