Caught with his pants down, literally, is Andy. And as if that alone weren't embarrassing enough, he has an overrunning bathtub, a friend whose help has caused more harm than good, and a situation that is as unexplainable as it can get. If you thought that was a giveaway to the plot, you're mistaken. Boris Bilic's 15:51-minutes Dumps is a dark comedy on topics that hold prevalence in the present times. But set entirely inside Andy's washroom, the film is a deeper, metaphorical representation of all matters concerning the mind and the society.
Andy is all set — to end the day and his life. The note addressed to his dad written and neatly placed, his own clothes, well-pressed and ironed; Noah Copfer who plays the character, holds your attention with those forlorn eyes. As he tucks the toaster in his arms and heads to the washroom, one knows what his plans are. It's interesting to note that Logan Austin's composition already warns you of the ensuing events with his music. Part melancholic, part chirpy, the swaying tempo is a clear reflection of Andy's own thinking; the music stays as a statutory warning. As Andy runs the bathtub and sets the toaster to do the unthinkable, he decides to use the toilet, one last time.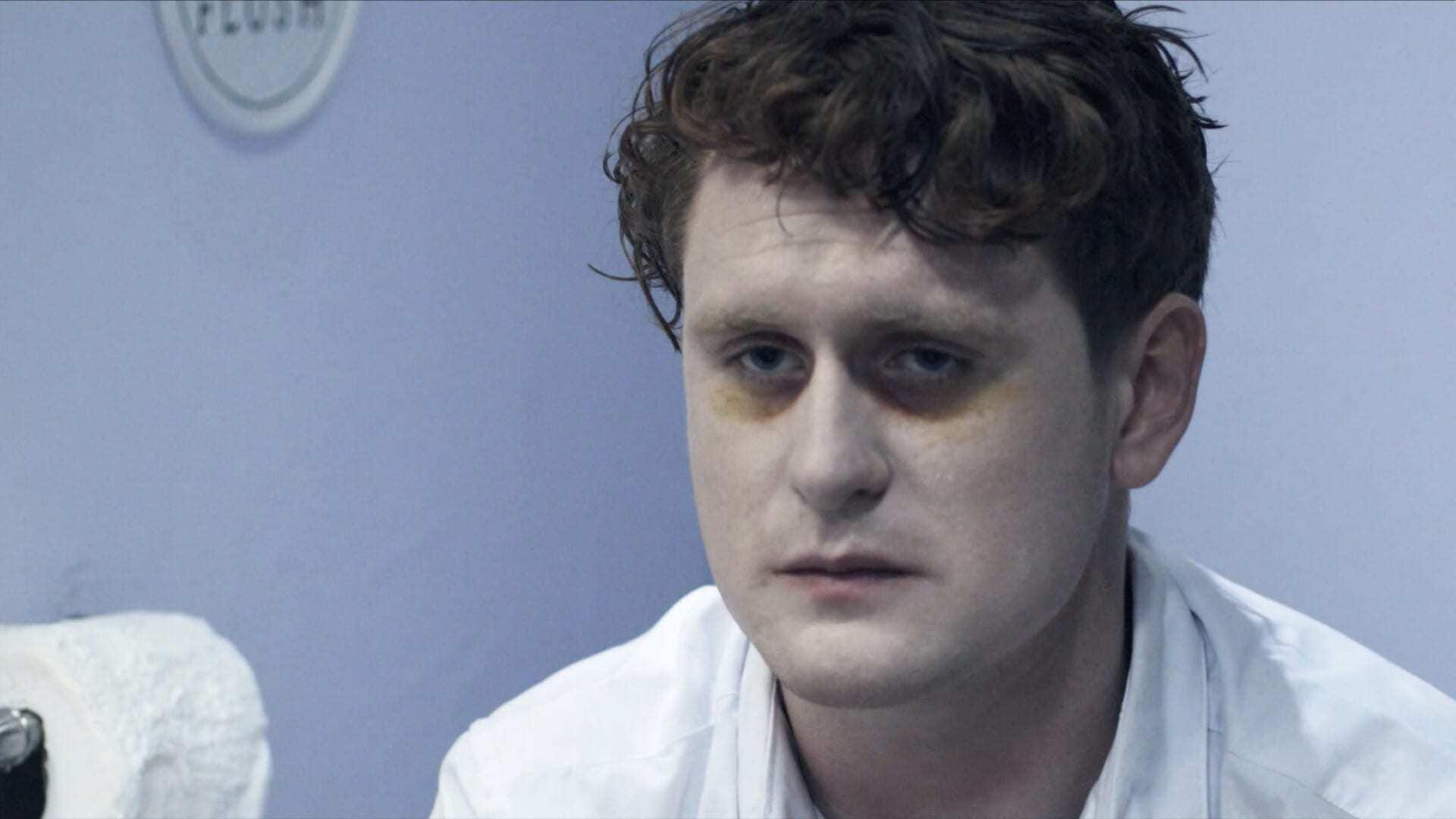 Stuck to his toilet for reasons that formulate a thousand theories in your head, Bilic begins to flex his directorial skills from here. For a bottle film, it would have been non-negotiable to have a skilled cinematographer — enter Aaron Maxey, whose camera offers such interesting shots to the interiors of the washroom that one is left surprised towards the end of it. Who knew a toilet could be such an interesting setting to narrate a tale. Of course, the credit to that isn't limited to Maxey alone. What Bilic does is create an entire script, full of puns, witty remarks, painful confessions and perhaps even internal monologues, into such perfectly coherent renditions, that one is simply left marvelling at his filmmaking skills.
As Andy begins calling for help one after the other, starting from his mother (Claire Fazzolari) who we never get to meet, but leaves enough of an impression on us in her limited screentime that we almost look forward to the next person he dials thereafter. It's worth mentioning here that the dialogues are fast-paced, as they would be in a frenzied and anxious situation, and yet it doesn't fail to land its puns. The credit to this goes to both the actors and the writer for having taken into account the unseen characters, the pacing of their own deliveries and of course, the comic situation that it presents.
Comedy is hard to get right, much less when it's the dark one. To have picked on topics like anxiety, depression, and suicide, it isn't hard to guess what the toilet or the running water represents, but it's ingenious almost to have used these mundane, everyday objects to narrate a storyline that is both perforating and healing. Each time Andy calls for help, the name Denise crops up. So much is the build-up to the character that one cannot help but wonder who this Denise is. And any other actor might have been unable to live up to her, but not Jordan Wilson. Wilson is so readable and neat in her act that it all falls into place. When every conversation that Andy has eludes to her, it's a tough act to follow. But, Wilson nails it.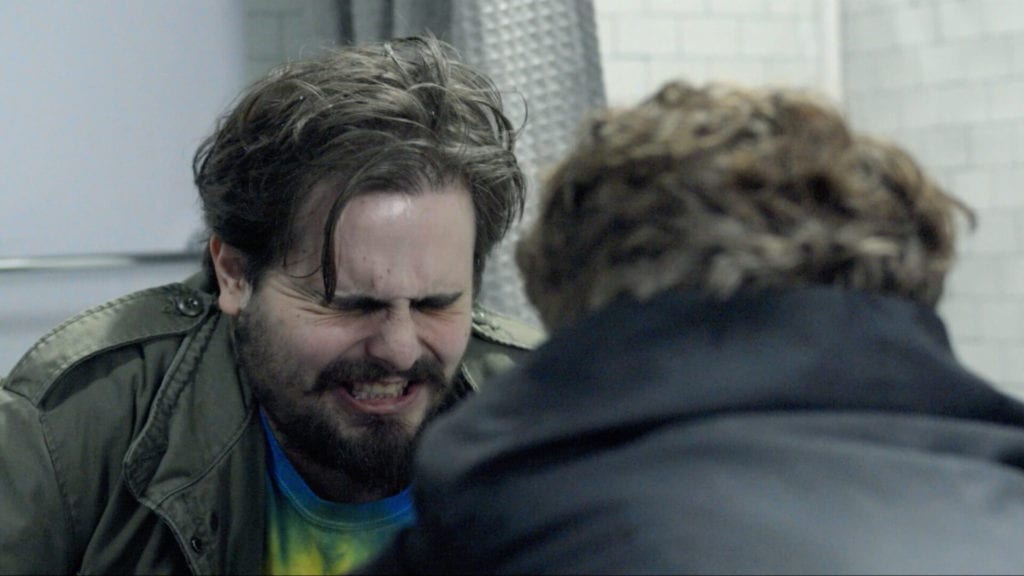 Kip (Ben Fisher), whose hilarious, almost frustrating conversation with Andy is rendered pointless as he lies motionless on the bathroom floor, we have Denise at the doorway having perhaps the most meaningful conversation that Andy has ever had with himself. It's to the credit of Bilic, that the most poignant scenes are about Andy, but written in a manner that is more external in its reach than internal. It's a beautiful, colourful description of a panicking mind.
Special note to the production designer and art director, Gia McLaughlin and Jacob Betts for having created the setting that is so believable and enduring. Likewise, Bailey Petracek who had the herculean task to ensure there are no continuity errors or miscalculation in the pacing of a film that's not only dealing with running water, but clearly emotions and dialogues too.
There is much to talk about Dumps, but to keep the review from revealing any spoilers, we close it here. What Bilic and his cast and crew have created is worth a study and not just your leisure time.
Highly recommended!
#ShortFilmReview: Dumps: Andy couldn't go through with it!
Click To Tweet
Dumps: Allegorical Picturisation Of Depression & Suicide
Direction

Cinematography

Screenplay

Editing

Music