There's no way Christine Chen's Ya Albi leaves you without a dent in your heart. Be it in the riveting performances of its lead actors, the music by Steffen Schmidt or in Alex Walker's cinematography, the film is nothing short of a moving prose. A story unlike the usual on the immigrant and refugee crisis, this one starts off where most end. And unlike the majority in its said category, Ya Albi doesn't dramatise or infuse political rhetorics. It's all there and yet so effortlessly placed that it only leaves the viewer with a warm tinge in their heart.
Aya (Diana Rose) is enrolled in the language tutorials held by the Christian Refugee Services of Louisiana. Her tutor Julie (Wanetah Walmsley) tries to break the ice, accommodating a visibly nervous Aya. The chemistry between the women is palpable, it feels as organic as blossoming friendships do, and yet there's no trope, no forced conversations to making it happen. In an effortless and perhaps natural style in direction, Chen moves the story forward with a commanding restrain on the time invested in exploring the characters.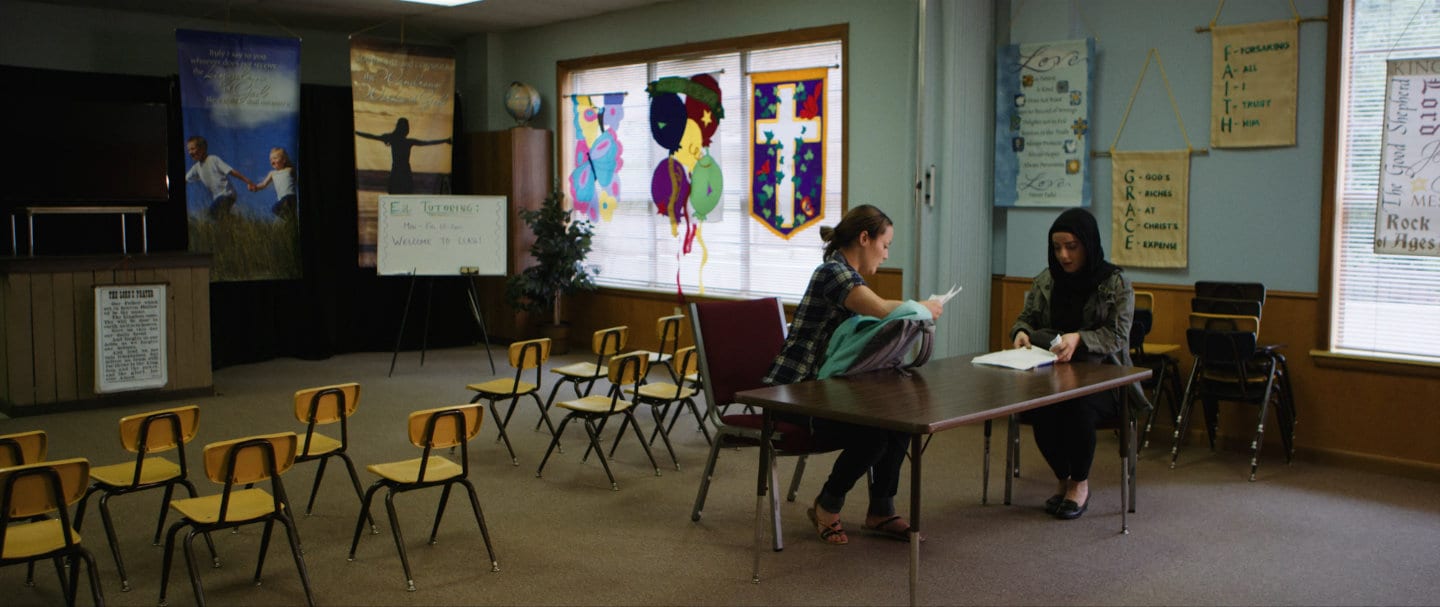 It's due to their stellar performances that despite the minuscule screentime given to each episode in their collective lives that the story not only moves forward but also remains impactful. As Aya juggles between her life of trying to get in touch with her husband Khalid (Ned Yousef) whose presence in the film is limited to the shadows; with footages of his hands or back representing a looming entity; one whose presence is yearned for and a life adapting to her new home, we observe the duality of it and empathise with her.
When the sudden news of her husband's rejection at the immigration reaches her, Aya crumbles. Rose whose performance is subtle and guarded as would any immigrant/refugee's under the circumstances is matched with Walmsley's warm, empathetic presence. The two begin to mutually help one another, forming a stronger bond that goes beyond their professional call and when one fine day Julie's husband Nathan (Adam Duncan) volunteers to help resolve her husband's case; him being a lawyer and a house party to which Aya gets the invite, the story progresses to a crucial, telling point.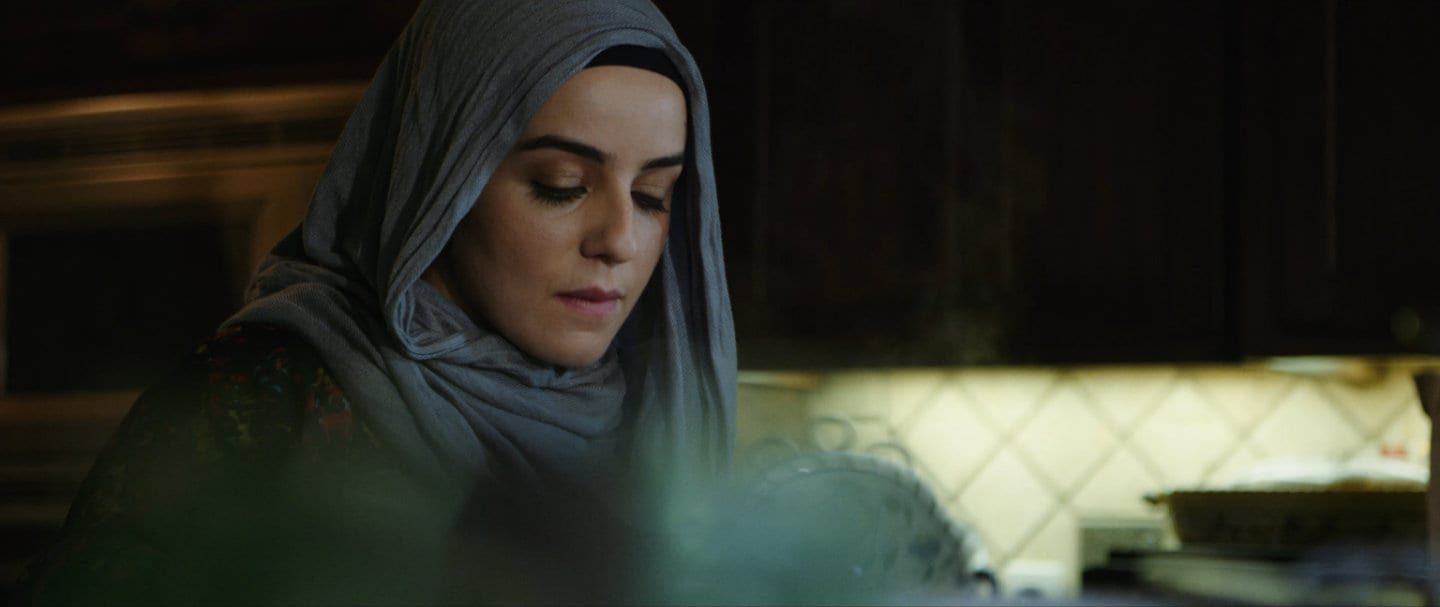 Chen doesn't restrict the narration to just Aya and her difficulties. She uses Aya as a medium to reveal the lives of those around her, the seemingly perfect, the already settled couples and individuals and in showing cracks in their personalities and relationships, Chen does the incredible – weave stories within stories and entangle them into a cosmic web of sorts, entwining philosophies and destinies.
As Julie and her husband help relocate Aya's husband, an unexpected, yet surprising news takes them all into an inward journey of reflection and introspection. To the usual films on the refugee crisis that focuses on the hardships faced, this one goes beyond it. Not to be mistaken as a whitewashed portrayal of happiness and resettlement, Ya Albi, which literally means, my heart, gradually boils and plays at the most primaeval level of human emotions. Just as the film closes, Julie and Nathan leave behind a surprise for Aya, a particularly moving one, considering how much it mattered to them too, the viewer is left with a soft lump in their throat, wondering how wonderful this world could be, if just everyone treated each other with the same warmth and acceptance Chen's characters in Ya Albi did…
#ShortFilmReview: Ya Albi: America gave her more than hope.
Click To Tweet
Watch Ya Albi Short Film Trailer
Ya Albi: A Moving Tale On Resettlement & The Refugee Crisis
Direction

Cinematography

Screenplay

Editing

Music