We recommend that you check out the first part before proceeding. Link below.
Davide Carlini's journey continues with 'TRATAK'. Its second chapter, 'REVEIL, Heavenly Memories Sometimes Veiled', carries on in its quest for the hidden truth. More characters are introduced, and the story begins its slow unravelling.
Another text card greets the viewer as 'REVEIL' opens, this time comparing the world to a shattered mirror, the human eye often incapable of interpreting its reflections. Like 'ANTARS', the second chapter features sporadic news-like voiceover. A clock ticks away ominously. Edam is shown still on the path in the woods, but this time followed by mysterious figures in white cloaks (an intriguing addition is made at this point, but no spoilers). The crystal ball from the previous episode makes an appearance again. It was extracted for someone, another mysterious figure who talks in riddles. Edam and the viewer is told to remember the Oracle. We are also reminded once again that the key to freedom lies within our prisons itself. Who indeed is the Oracle? Carlini provides no answers. We move away from the white-cloaked figures and meet black-clad ones in the middle of the road. Whoever had the ball extracted is part of this trio. They accompany Edam, who cannot see them. He can, however, see the character who had carried out the extraction. This figure, clad in the same yellow, runs up to Edam and leaves him with a cryptic speech to wonder upon, often referring to a certain "she". Ancient signs and religious imagery are also introduced in a dizzying interplay of separate lines of one story. With these lines building up, Carlini introduces another; here, Edam looks to be in trouble, in the grasp of the trio leader, the one who had the crystal ball extracted.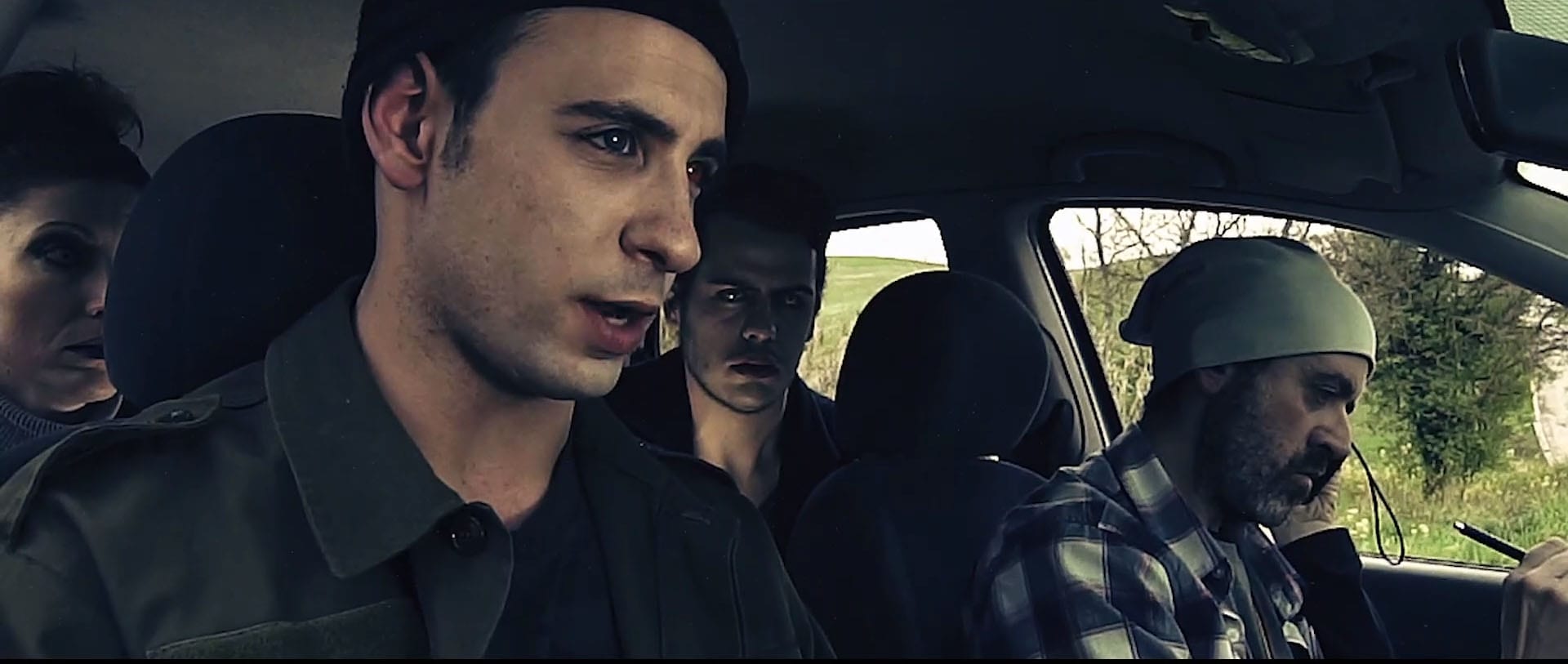 'REVEIL' continues in the same vein as 'ANTARS' and employs similar visual and narrative techniques. Fast edits, overlapping visuals (editor Clio Tartuferi, DP Giovanni Caputo), and static and glitch effects are used.
With 'REVEIL', Carlini builds upon the intrigue he created with 'ANTARS'. There is more dialogue in this second episode, though the mystery burns just as bright. What is so compelling about Carlini's tale is that it infuses a spiritual journey with pulsating tension which never lets up.
#WebSeriesReview: 'TRATAK 2': Intrigue intensifies in TRATAK's second chapter
Click To Tweet
Watch 'TRATAK – REVEIL, Heavenly Memories Sometimes Veiled' Web Series Part 2