Leave Us Here is a visual haiku. Starring Starletta Dupois and Lauren E. Banks, the story revolves around a seemingly lazy afternoon and a casual ride to the gas station, but what the grandmother-daughter duo have in store for them makes the film an absolute adventure thereafter. Shot on 35mm, Leave Us Here is an AFI visual essay initiated by the cinematographer.
Considering its credentials and origins, we thought, what better than to have its cinematographer, the talented Veronica Bouza, with us for an informal chat on films, cinematography and what magic really transpires between the call outs to action and cut.
Congratulations on Leave Us Here! Before we discuss the film, tell us, who have been the filmmakers who influenced Veronica?
Thank you! Phew, that would be quite a few. But, off the back of my hand, these are the names I can think of: Ernest Dickerson ASC, Roger Deakins ASC, BSC, CBE, and Bradford Young ASC.
You have formally studied filmmaking. How enforcing has that been to your current understanding of cinematography?
Cinematography is the art of turning a concept into a physical median that evokes the emotions derived from the story. If you asked me what cinematography was before I got my MFA at the American Film Institute, I probably would not have given you a clear definition of the job. But, cinematography is more than just being a technician or making a single beautiful frame. There is a magic to the collaborative process of visual storytelling. The image is never seen until you create it.
I do not think you need to go to film school to find that magic. Everyone has their own path. However, I will say that the film school gives you that safe environment to experiment and figure out what type of filmmaker you want to be.
That's interesting. In that case, what would be that one tip from your film school that you hold on to?
My biggest take from AFI would be that with each narrative, centre the visual design on the story and character development. The cinematography should serve the story and be a guideline for the audience. In doing so, you can constantly explore different visual storytelling techniques.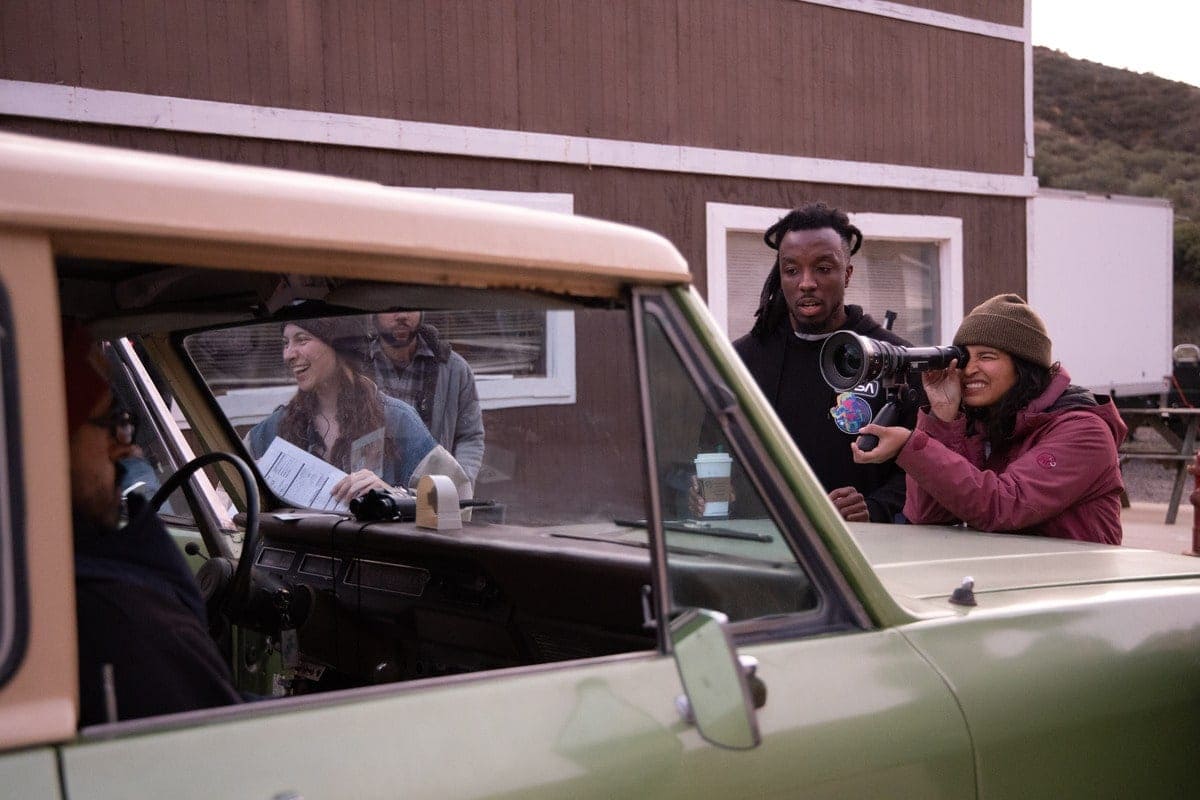 What is your personal, favourite mantra when it comes to cinematography?
"We photograph characters at the worst moments of their lives. Don't flinch"- Bill Dill, ASC. As cinematographers, we film characters in vulnerable moments. Our job is to give the audience an authentic look at what is happening at that moment to that character and the world around them.
Coming to Leave Us Here; what was the collaboration like with Tari Wariebi, its director?
Leave Us Here was my sixth collaboration with Tari Wariebi. He is a dear friend, and we have grown a level of trust and respect for each other over the last few years. We continuously share visual references and items that inspire us, regardless of, if we have a project lined up.
For my visual essay, we focused a lot of our attention on figuring out the character beats and breaking down what we were trying to say to our audience. Since we were shooting on film and only had a limited amount of film stock, we made meticulous overheads and storyboards in pre-production.
How did you arrive at Leave Us Here? Please tell us about the visual essay that became the film.
As a cinematography fellow at AFI, I am required to shoot a visual essay. The film had to be driven by the visuals without dialogue and shot on 35mm. Leave Us Here was a love letter to my love for western- action films. Tari and I wanted to subvert genre expectations and take the audience on a journey with an unlikely duo.
To what extent do you prefer to acquiesce with the director's vision? How do you draw the balance between adhering to the director's point of view and your own?
With any director that I am working with, I like to create an open dialogue. In pre-production, I take the time to learn about that director beyond filmmaking. It is essential to develop a level of confidence in one another because filmmaking is all about collaboration.
Through the process of making a film, the director's vision morphs with my own. Anytime we collide, I always like to hear them out and try to find a commonality.
Imitation is considered the greatest form of flattery. What's your opinion on borrowing styles, from say, greater and more experienced artists/cinematographers?
I would say most artists borrow a style from another artist, but the key to it is on how one can make it original. Can you bring a fresh take to a look or design that we have already seen before? Can something original and creative be created from the tried-and-tested?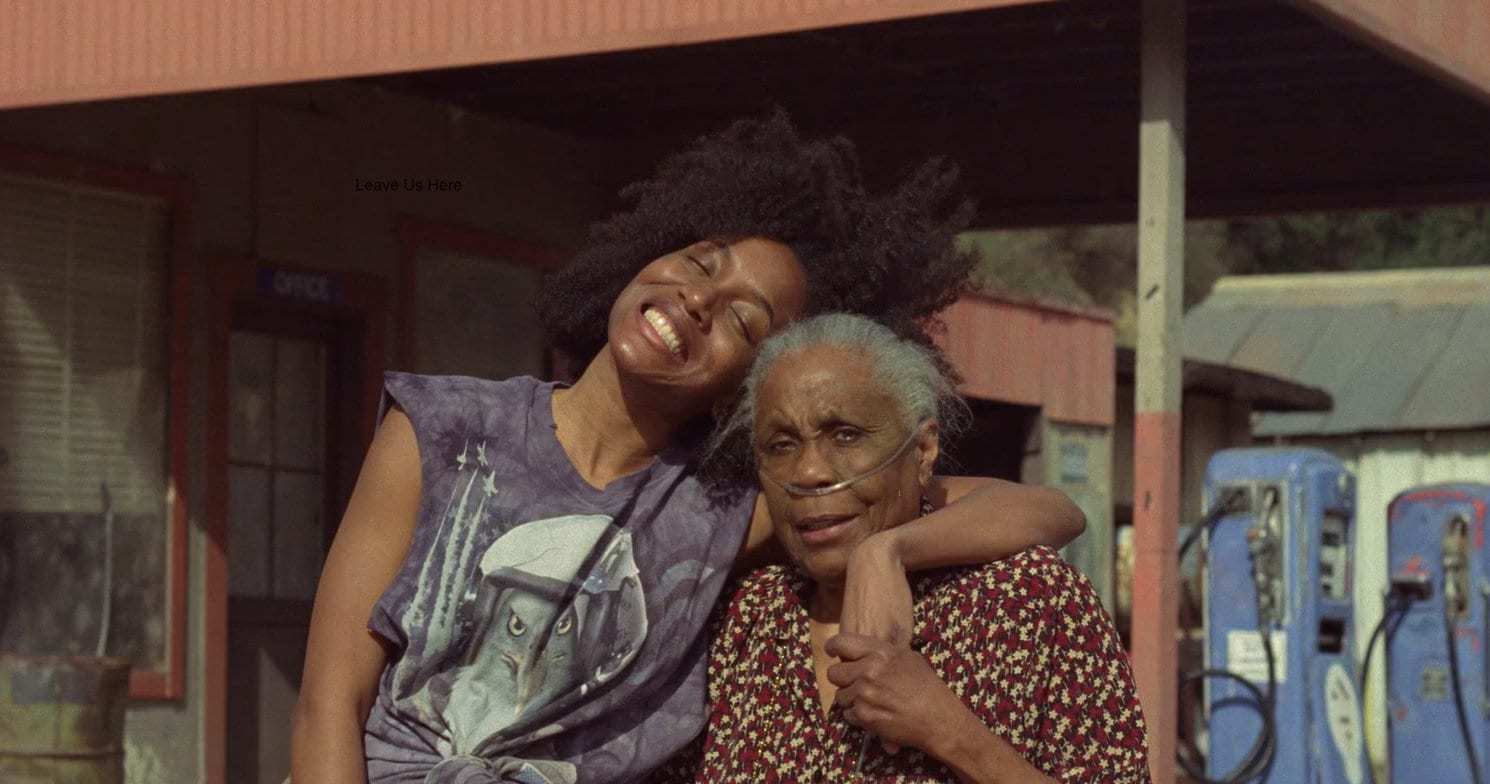 You have worked on an array of mainstream projects. What is the greatest difference that you have noted between that and indie projects?
I found the main difference between working on mainstream projects from indie projects is that there is a level of passion displayed across the board with indie projects. The cast and crew are brought together to support a little idea/dream.
I am not a fan of having friends work for low rates, but I appreciate all of their help as I move up through my career. I respect them dearly, and I look forward to paying them back.
On the subject of aspiring filmmakers, what do you feel about smartphone filmmaking?
I have never shot a project on a smartphone, but I am indifferent about the idea. The camera should be used as a tool to capture the feeling of the project. If it helps guide the story, why not use a phone?
Leave Us Here is dialogue-less. Does that make any difference to your approach into lensing it?
My approach to Leave Us Here was absolutely the same as how I would lens a film with dialogue. We broke down the film into character beats and focused our attention on what camera angles would best fit the emotional beat.
What has been your most memorable experience of working on Leave Us Here?
My most memorable experience of working on Leave Us Here would have to be shooting the last shot of the granddaughter pushing the car down the road. We were very close to losing sunlight, which is not very fun with shooting on film but seeing the absurdity of that green car being pushed down the road made everyone laugh.
With shooting presently stalled due to the pandemic, Bouza is gearing up to get back into working on her project, We Were Meant To, a film that depicts a world where black men have wings, and their first flight is a rite of passage; and where, the protagonist must defy societal barriers to discover his perfect launch into manhood. If you want to learn more about Bouza, click here!