Ramesh Kumar Kannan's name has found its mention at awards, festivals and the film circuit. Introduced to music at age 4, today his name features in the credits of not only short films, documentaries and series, but soon-to-be-released features. His music is immersive, a telling standout, regardless of where it's used. Of the short films reviewed at Indie Shorts Mag, it's been hard to overlook his name. Whether it's a single piece, such as the piano duet in Out Of Place, or entire compositions of the other shorts, his signature style is unmissable – a piece of music that tells the story by itself. We have with us Mr Kannan sharing his journey, quirks and aspirations when it comes to the music world.
You started incredibly young – aged 4. Born and raised in South India, what prompted you to pick the classical piano, to begin with?
I am sure it was completely my parents' choice at the time. I remember music always being a part of the family. I have very fond memories of my father playing the flute, my mother and sister singing and sometimes my father strumming a few chords on the guitar and accompanying them. I also remember my very first music class with my first tutor, Mr. Camilus, when he took my notebook and wrote "STAVE or STAFF", underlined it and drew five parallel lines below it. Even though I had no idea what it was or meant before he explained it to me, I was a very happy 4-year-old in complete awe. (laughs)
Was it the familial exposure or the pursuit of a hobby that eventually transformed into your career choices? At what stage did you realise this is what you wanted for yourself?
My family introduced me to music and that's how I had the exposure and opportunity to learn it which transformed into a passion. And by the time I was 14 and picking up my subjects and branch of study for high school, I had also thought of pursuing a career in music as an option. By the time I graduated high school, it was the only thing I wanted to do and I was very fortunate to have my family support that thought as well.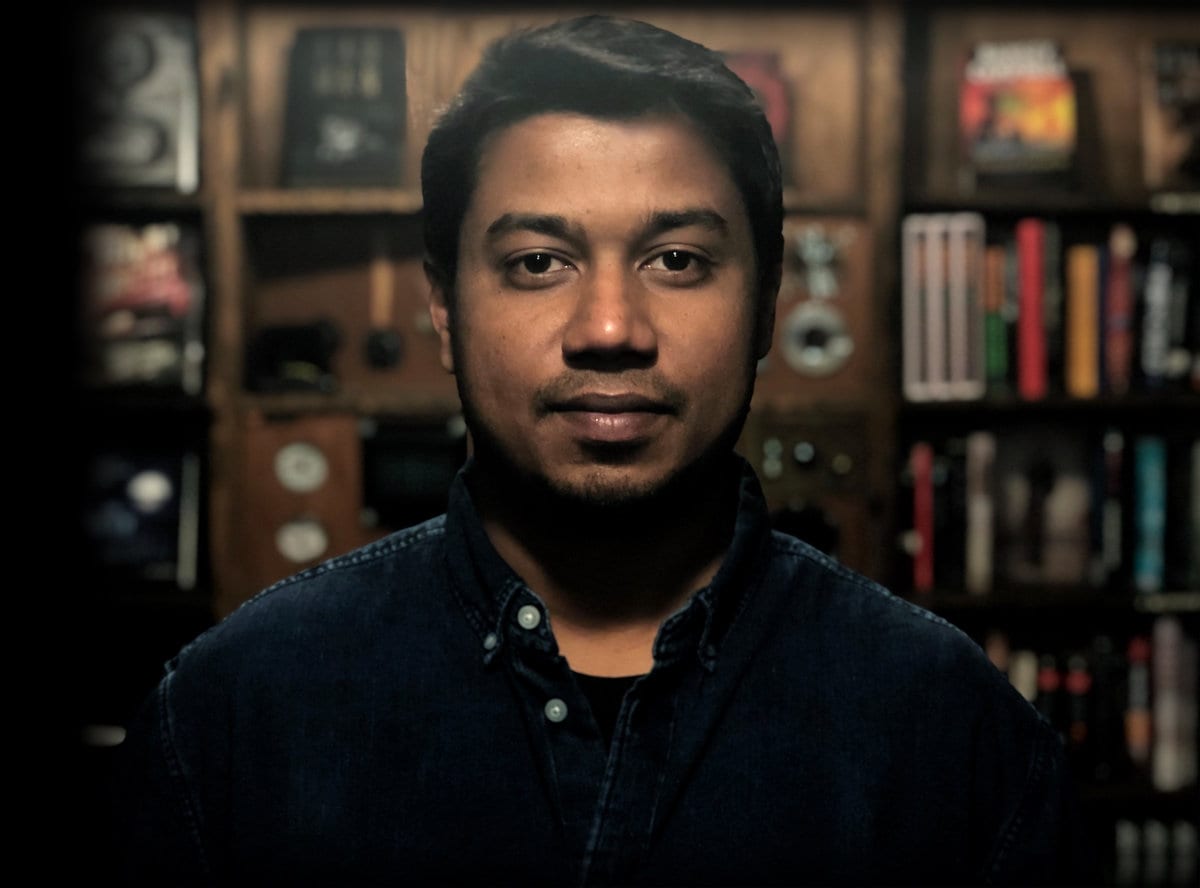 Having supportive parents is incredible. What challenges did you face while studying music, both in India and abroad? And, how has it helped you grow?
Early on in India, gaining access to books and records was extremely difficult. There wasn't a store in Salem, my town that sold musical instruments or sheet music or books. We had to travel about 300 Kms to Chennai city to find a music store. No internet in the mid-nineties or a radio station that played anything but local music and I don't think there is one, to date.
There were a few record stores that sold audio cassettes with Indian film songs, Indian classical music, Indian folk music or Indian devotional music and they did not have anything from the west or other parts of the world.
So I grew up listening to cassettes that my father had collected. The Beatles, ABBA, Pink Floyd, pop music from the 60s to 80s and very few western classical music recordings that we bought during every visit to Chennai. I had a lot of catching up to do after I had access to YouTube around 2009.
What inspires your compositions the most? What is your process?
Stories. I tend to stick to a story in my mind and try and narrate that through music.
The Process varies. Melody comes first, sometimes it's a harmonic phrase, just a motif, a rhythmic structure, sometimes I fix my mind on an ensemble to write for, at the very beginning, sometimes not. Sometimes it starts in the head, sometimes after many minutes of random piano-playing.
Once I settle on an idea, I start arranging with my pen and staff paper or just start recording it on my sequencer and take it from there and arrange. I really don't think I have one Process or method. Should I?
Music, especially when it involves orchestra, requires tremendous collaboration, coordination and practise. Are you prone to making spontaneous changes or are you more measured and calculated in your approach?
Yes. All the sheets are printed and placed on the stands by that point when you're recording an orchestra. It gives the musicians the notes, the tempo, the expressions, everything.
So at the actual recording session, I'm just listening to them play and making suggestions to get the best possible rendition of the piece. On a few occasions, I choose to conduct the orchestra, but mostly prefer to sit in the console room and listen. And I strongly believe being open to making spontaneous changes at any given stage of the composition and the music production process is an absolute must, especially when working on music for visual media.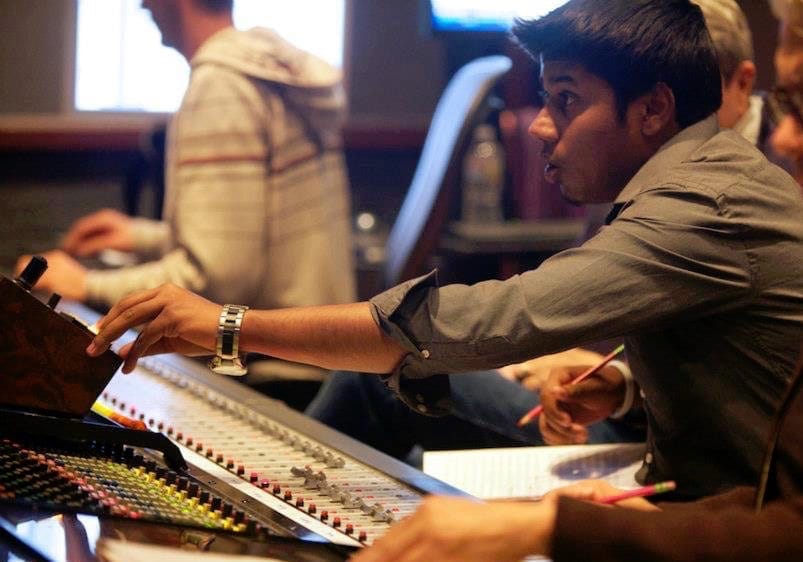 Writers suffer from writer's block. Is there such a thing for composers too? If so, what or who do you turn to for help?
Far too often, Nimisha.
When I begin to write a piece of music or score a scene, I think about all the options and the mind is really all over the place but struggles to find one particular idea, one distinct line of melody or something that fits, that feels special, that resonates. Sometimes it takes minutes to find one, sometimes hours or even days.
When I find myself struggling to find it, I just say to myself "Maybe you're trying too hard". I take a short break, come back and revisit the story or scene in thought, try and break it down into few key-words and start with something really basic and simple.
That usually gives me a clear direction. And then that simple idea leads me on. It helps me.
Your music is very, very distinctive. How difficult is it for you to imbibe the cultural setting of the story involved into your music? How do you deal with such challenges?
I have always enjoyed working on a period or a cultural film a bit more, be it real or fictional. I feel like music really has the potential to become a more prominent element or sometimes even a character under those circumstances.
For me, it's all about finding the right balance between authenticity and still presenting something new to enhance the listener/audience's experience. There are research and study about the music of that particular time or region, their native instruments and techniques involved which make the process so much more fun for me. It's also an opportunity for me to grab tiny pieces of history, tradition and culture when such opportunities come along, that I try not to miss.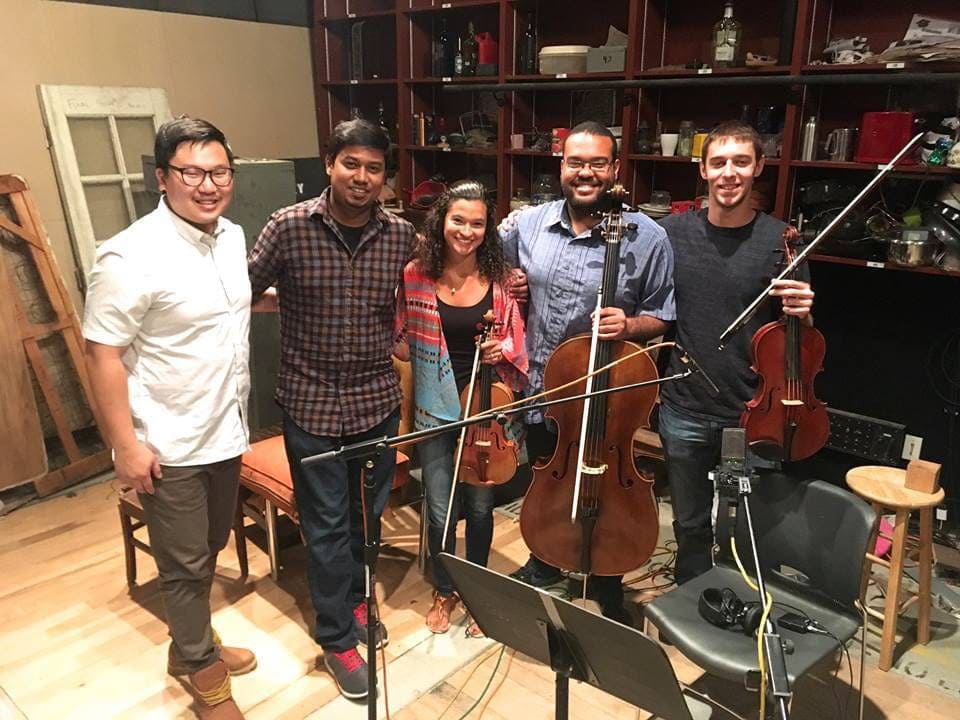 If you could go back in time; instead of the piano, what instrument would you pick? Is there an instrument that you're now keen to learn?
I love the Piano. I think it's best suited for composers especially, mainly because of its wide range and highly polyphonic nature. I wish I had also learnt to play another bowed string instrument. Either the Violin or Cello.
We listen to your music to unwind. What do you tune into after a long day?
It really depends on the day and time and what I feel like then. It's like food, you know? – You want to eat something; so many choices out there! Just cook or pick up whatever you feel like. Haha!
My car's radio is usually mostly set to the Jazz station. I find it relaxing and comforting when I drive. But other than that really a wide range of music.
Besides hard work and perseverance, what or who else would you credit your success to?
My Family. All the wonderful teachers I had the gift of learning from at different stages of my life. Friends. The entire fraternity of artists, both from the past and present, especially writers, composers, musicians, filmmakers and most importantly my colleagues a lot of whom have become very good friends. So many people to thank and so much to be grateful for.
Modest, witty and sharp, Ramesh Kumar Kannan has already completed composing for soon-to-be-released feature lengths Psyche and The Glint Of Darkness: Revolution and is presently working on another feature Nightingale: A Melody Of Life. With many more projects lined up his way, we are thankful for the time he removed for us and wish him the very best in his future endeavours.