Everyone knows that there is a lot of work that goes into taking a simple film idea from paper to the big screen. Various obstacles and tasks need to be navigated to ensure the best possible product is produced, and one that can potentially end up becoming a commercial success at the box office.
While many will immediately think about the stories that are portrayed on the screen and the action that is depicted by the actors playing the characters used, there is a lot of effort that goes on behind the scenes, with much of it being a thankless task from viewers.
Directors know of the importance of each department on a movie set, though, which is why they always try to get the best editing team possible. Those that are considered the best, though, will typically be using some of the best software that is available.
Powerful video editing software is a must-have tool in the production workflow, and Hollywood movies have access to some of the best tools available in the market. Six of the best programs are:
Avid Media Composer
Adobe Premiere Pro
Final Cut Pro X
DaVinci Resolve
Lightworks
Vegas Pro
Avid Media Composer
Avid Media Composer is one of the most popular editing software tools used in Hollywood. Its collaborative workflow, support for multiple resolutions, and real-time collaboration make it a favorite among film editors. The software is designed keeping in mind larger projects, enabling editors to handle complex scenes and intricate timelines with ease. Avid Media Composer also offers features like frame-accurate editing, advanced color grading, and support for HDR (High Dynamic Range) content.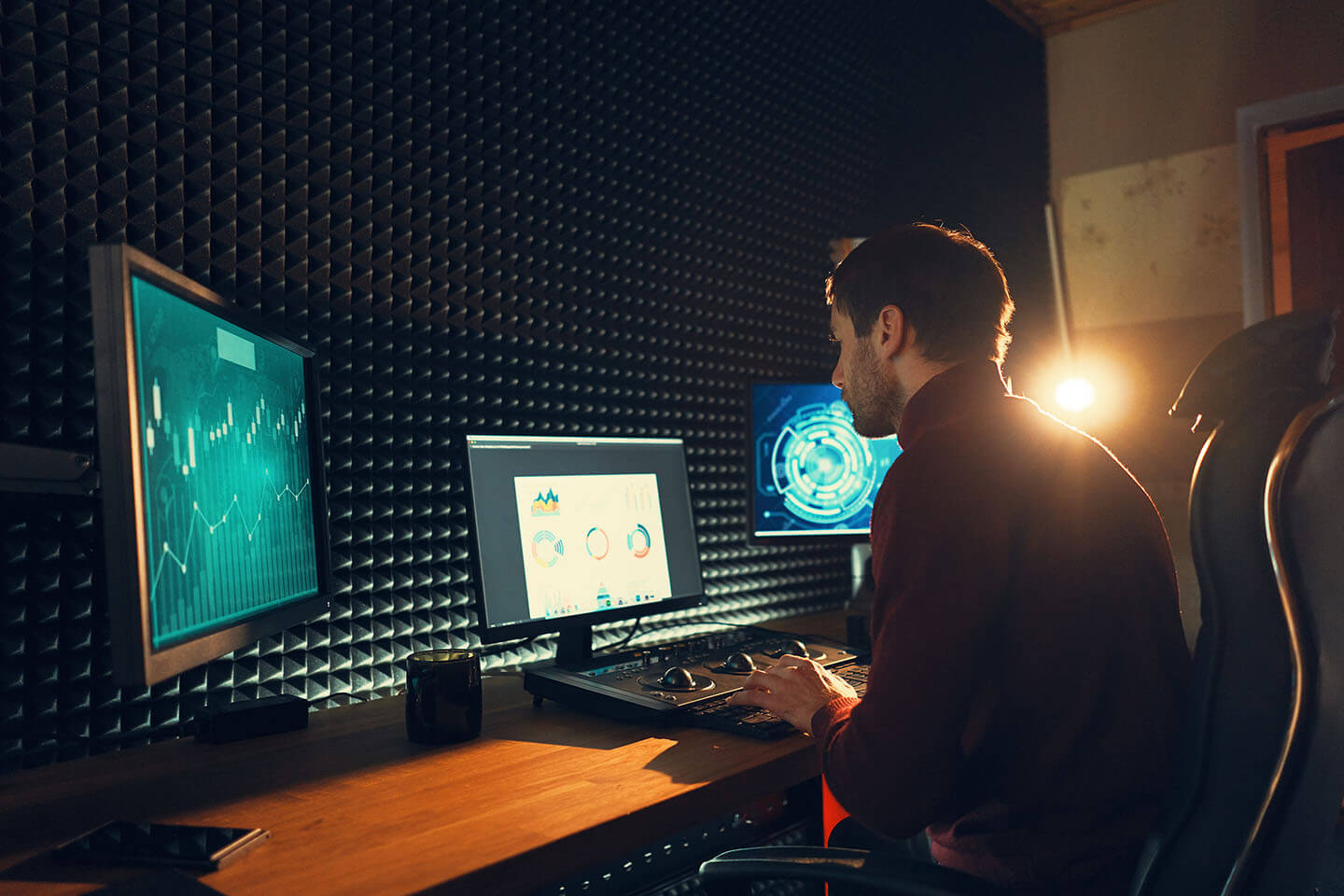 Adobe Premiere Pro
Adobe Premiere Pro is one of the most widely-used video editing software in Hollywood, due to its versatility, seamless integration with Adobe Creative Cloud apps, intuitive user interface, and multi-cam editing capability. Furthermore, this software also boasts automatic Virtual Reality orientation, advanced color grading features as well as customizable keyboard shortcuts – making it the editor of choice in many cases for those within the industry.
Final Cut Pro X
Final Cut Pro X is a powerful video editing software developed exclusively for Apple devices. Optimized to run efficiently on macOS devices, the program features 360-degree video editing, advanced audio editing, and multi-cam editing, as well as its Magnetic Timeline feature, enabling easy organization of footage for collaboration between editors.
DaVinci Resolve
DaVinci Resolve is an all-in-one editing software that offers color correction, visual effects, and audio post-production capabilities. It is a favorite among Hollywood editors for its high-quality color grading tools and support for high resolutions and frame rates. DaVinci Resolve also offers features like automatic image stabilization, cinematic quality visual effects, and audio mixing with support for surround sound.
Lightworks
Lightworks is a professional-grade video editing software, featuring real-time effects, precision trimming, and advanced multi-cam editing. Popular in Hollywood for both film and TV projects, its free version can be used by Windows and macOS users alike – ideal for anyone new to video editing! Lightworks boasts an intuitive user experience making it an excellent option for editors just getting into video editing.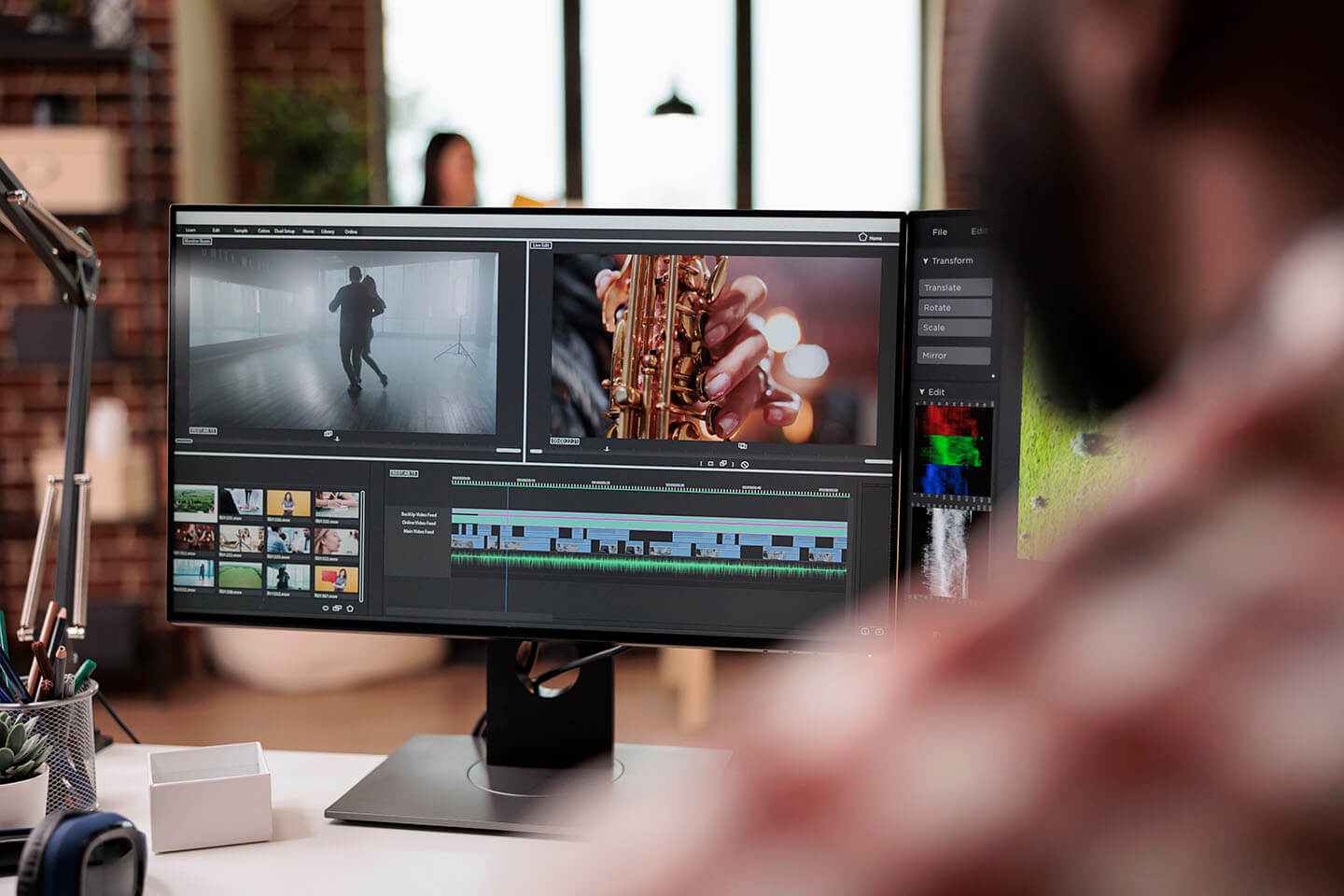 Vegas Pro
Once known as Sony Vegas, Vegas Pro is another tool that many Hollywood directors and filmmakers use when attempting to create their next box office hit. Many use this platform because it provides a number of professional-level features. One is the timeline feature which allows editors to be able to group scenes away from their timeline, thus allowing collaborations to be made with others as easily as possible.
Choosing the right video software is crucial.
Hollywood filmmakers will know and have a deeper understanding of what works and what does not when it comes down to making the films that they are trying to create. They recognize the importance of having a talented editing team behind them, which is why choosing the right type of software is crucial to a film's success.
The six aforementioned programs are among the most popular for those in the business. While each of them has its benefits, Adobe's Premiere Pro does normally appear to come out as the most favorable across the industry.