Michael Natoli's Pumpkinstein is a 21-minute horror spanning decades, nay, centuries, as it follows a witch with a bloody past and a desire for better. When a college-going young man crosses paths with her, the results are bloody, but not quite fatal. 
The film opens with the aforementioned boy, Ruben (James Capelli), drinking with his old hometown friends that he no longer fits with. Their resentment becomes his resentment and when they are found mutilated, it would be easy to speculate that it was Ruben's doing. Not quite. Instead, the audience is fully aware of the true circumstances, involving a grotesque monster that Ruben does not have enough time to take in before he too becomes a victim.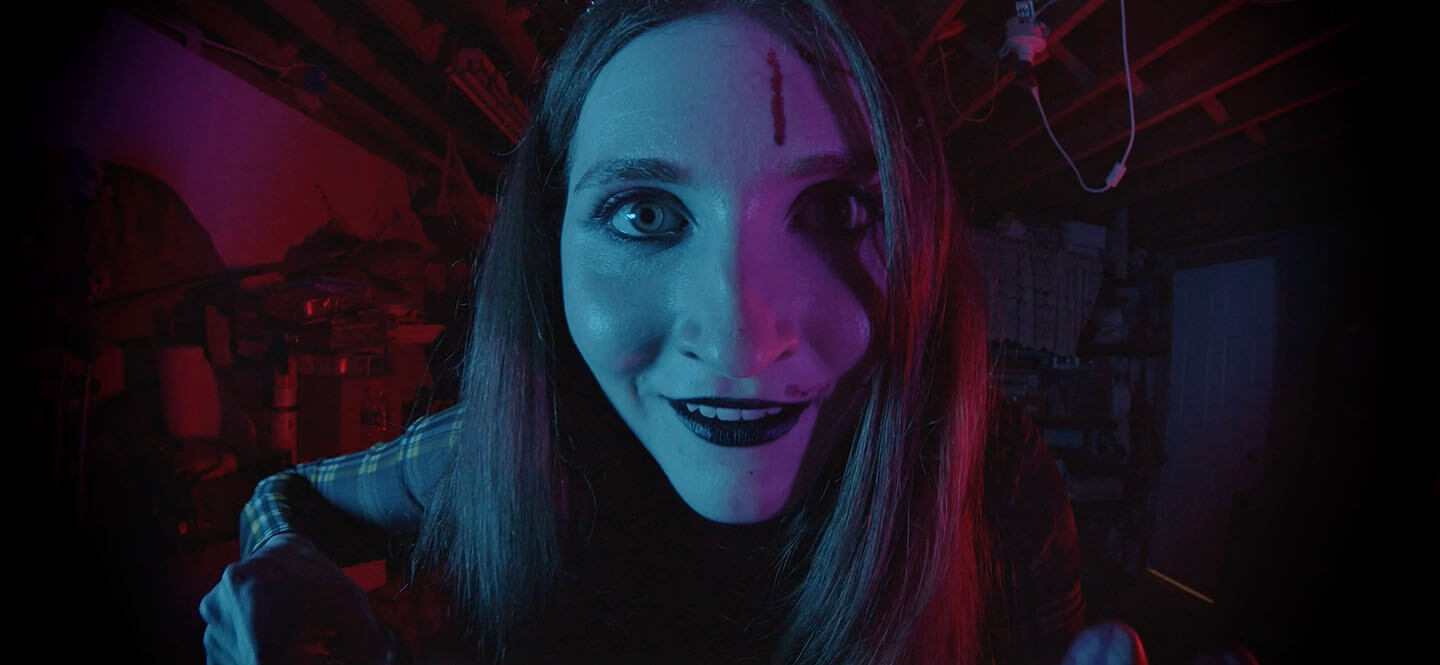 The film provides an explanation by travelling back to the past in 1994, showing the making of the eponymous Pumpkinstein. The name is campy, as is the general use of horror in the film. A poised young woman, Gwen (Emily Fitzgerald) chats with a young man, Doyle (Tristan Ely) at a bar. Given their disparate dressing and incongruent personalities, this is likely not a pre-planned date. Not quite. Both of them have plans for each other. Gwen's plans, revealed in a claustrophobic bathroom scene, are of personal reform. A centuries-old witch, she will now only kill those who she decides deserve it. Doyle, a date rapist, is about to be one of them.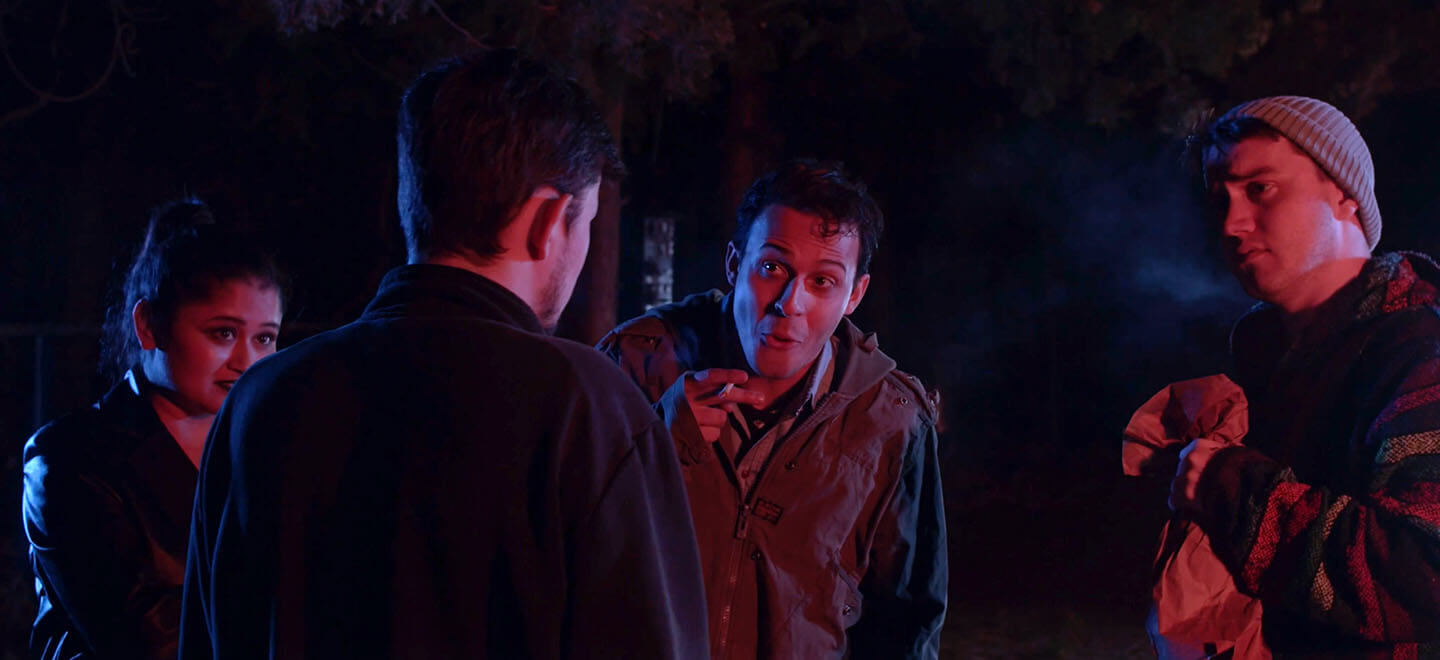 The film is splattered with gore in the style of 80s horror. It will be entertaining to fans of the genre, especially the particular niche in which the film situates itself. Pumpkinstein the monster does justice to its name. It does not have nearly as much screentime to do justice to the effort that must have gone into its construction, but then again, the point that the story nudges the audience towards is its existence, not individuality. The star of the show, instead, is Gwen—a witch who has just become Ruben's new problem in the present day.
Pumpkinstein tells a temporally elaborate story, honing into the witch's desires of the past, present and future. The witch will continue to fulfil her purpose but with small modifications of her own.
Watch Pumpkinstein Short Film Trailer
Pumpkinstein: Sinners and Monsters, Doomed to Exist Without Dignity
Direction

Cinematography

Screenplay

Editing

Music