Vasco Alexandre's Yard Kings weaves a tale of fantasy through the barbs of an impoverished, abuse-laden life that its 9-year-old protagonist navigates along with her friend. A story (writing credits shared between Alexandre, Billy King and Justin Scher-Smith) about the two finding triumphant joy in their path away from a dismal home, the film is as much a tribute to childhood friendships as it is a testament to childhood resourcefulness.
Ellie (Elle Atkinson) has been building a house of scrap with her friend Pete (David Price) for a while now. Finding a useful piece of junk at the scrapyard lights them up like it is IKEA and they have spotted just the curtains for their new home. In reality, it is just the discarded cushions of an office chair at the local scrapyard. Their venture—not only to build a house but even a city—is an escape away from Ellie's abusive stepfather (Jermaine Ricketts), introduced to the viewer in the opening by way of the oppressive air he casts around their shared park home. In contrast to her unlit, unwelcoming home, the scrapyard is bright and filled with the delighted screams of Ellie and Pete as they regularly cheer on the car crusher. Their accumulating home and yard are equally joyful, complete with hanging decorations and a little fire. The obvious metaphor of broken objects finding new life does not need to be expounded, but it is a particularly touching one for the earnestness with which Ellie and Pete have been building their own home.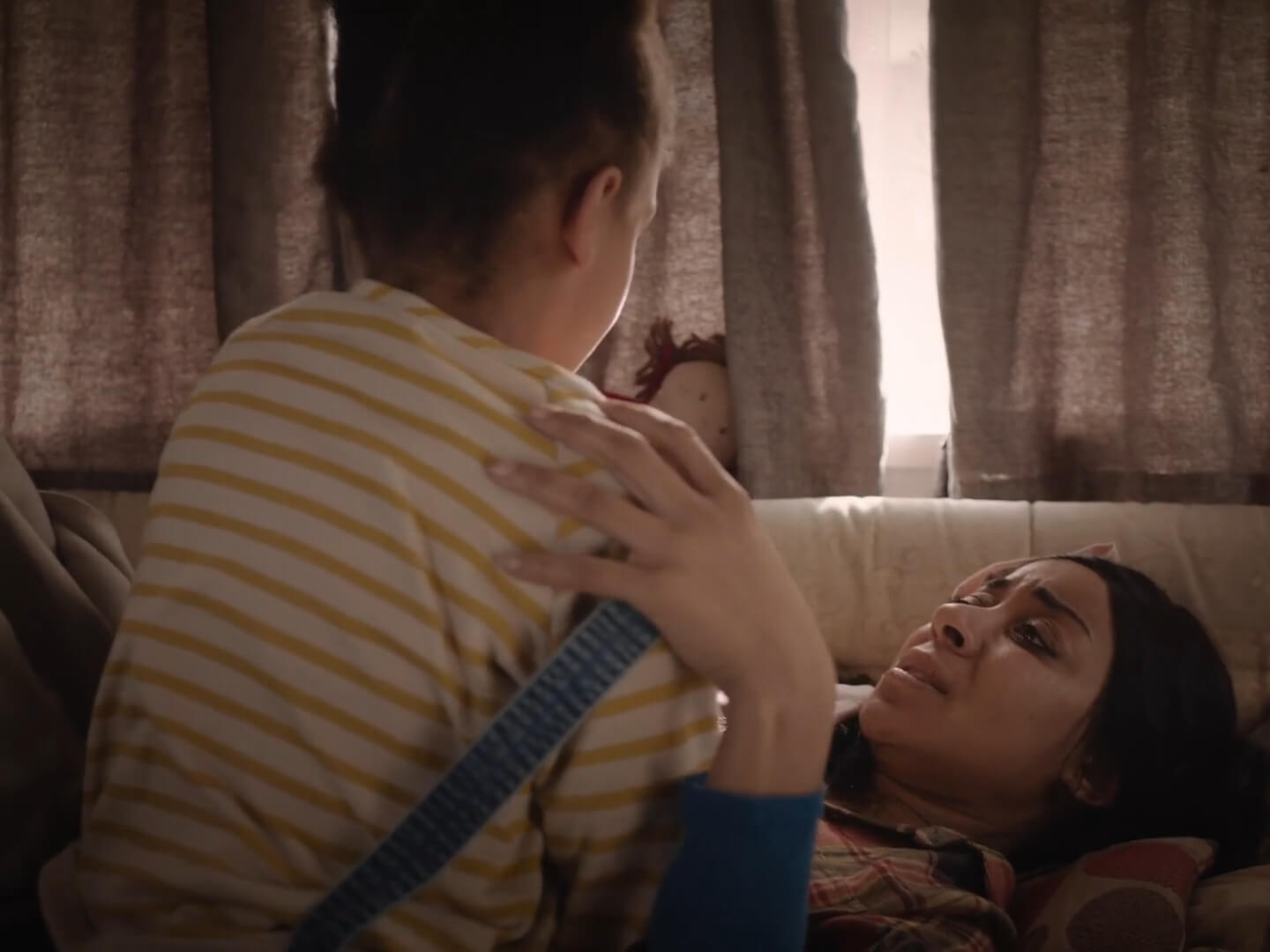 Sound is an important component of the film. Alfie, Ellie's stepfather is almost entirely known by his voice and the sounds he elicits from others around him; we know of Ellie's mother's (Caroline Lazarus) abuse through sound. An unbearably tense hum on the soundtrack and the bark of a hostile dog cease with Ellie's answering shout—the climax of a fallout from the night before. Everywhere, background noise is amplified: we see and hear the experience of someone always on alert.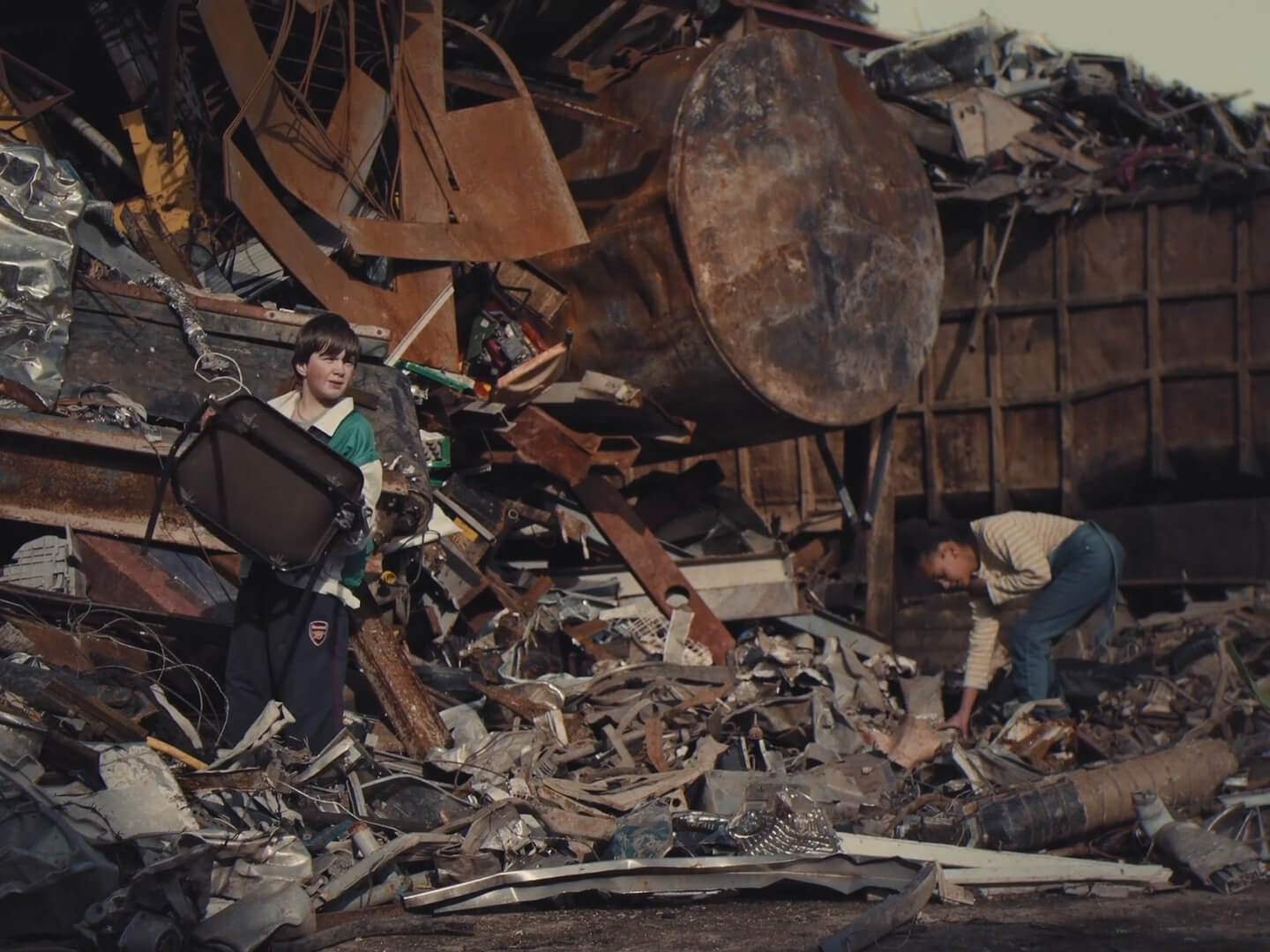 The film's climax brings their make-believe escape world to maturity, especially the warmth that is largely absent in Ellie's life. She goes on a mission to finally put an end to her cesspool of a home environment, a sword-like scrap piece of metal in hand, Pete in tow. It brings on a pang of sorrow to watch her determined stride, as she pulls her one dungaree strap into place while the other hangs broken. A gesture so inherently childlike violently clashes with the grimness of her resolution—and its reason. But Chance is kind to her. Alfie is not home, but her mother is.
Its visual style reminiscent of Andrea Arnold's Fish Tank, Yard Kings celebrates Ellie's spirit, as natural to her as it is a necessity of her circumstances. Her joy and its pursuit exist in relation to her anger, such is her tragedy. Yet the joy is so perfectly childlike that one cannot easily pity her. So much the better.
Watch Yard Kings Short Film
Yard Kings: Make-Believe Dreams and Their Makeshift Realisation
Direction

Cinematography

Screenplay

Editing

Music