Molly Muse's Ghost Town, in which she appears with her co-writer Britt Harris, is a 15-minute horror-comedy with a smattering of movie references. Set in Bodie, the largest ghost town in the US, it charts the journey of two friends who must make their way through the desolate landscape. Their aim: undo a curse before it exacts its price.
Combining horror with comedy means that the frustrations of its road trip plot are overlaid with unspecified fears. Though unspecified, they have an oppressive presence, and about which the curse-ridden, neck-braced Fiona (Harris) cries with all the grace of a particularly petulant child. Her companion, Kimmi (Muse) plays mother while the car breaks down and Fiona (repeatedly) breaks down in the middle of the road. The landscape is reminiscent of Midsommar in certain shots, though one is shot in California and the other in Hungary and Sweden. The resemblance is enough to put you on edge. The score keeps you there.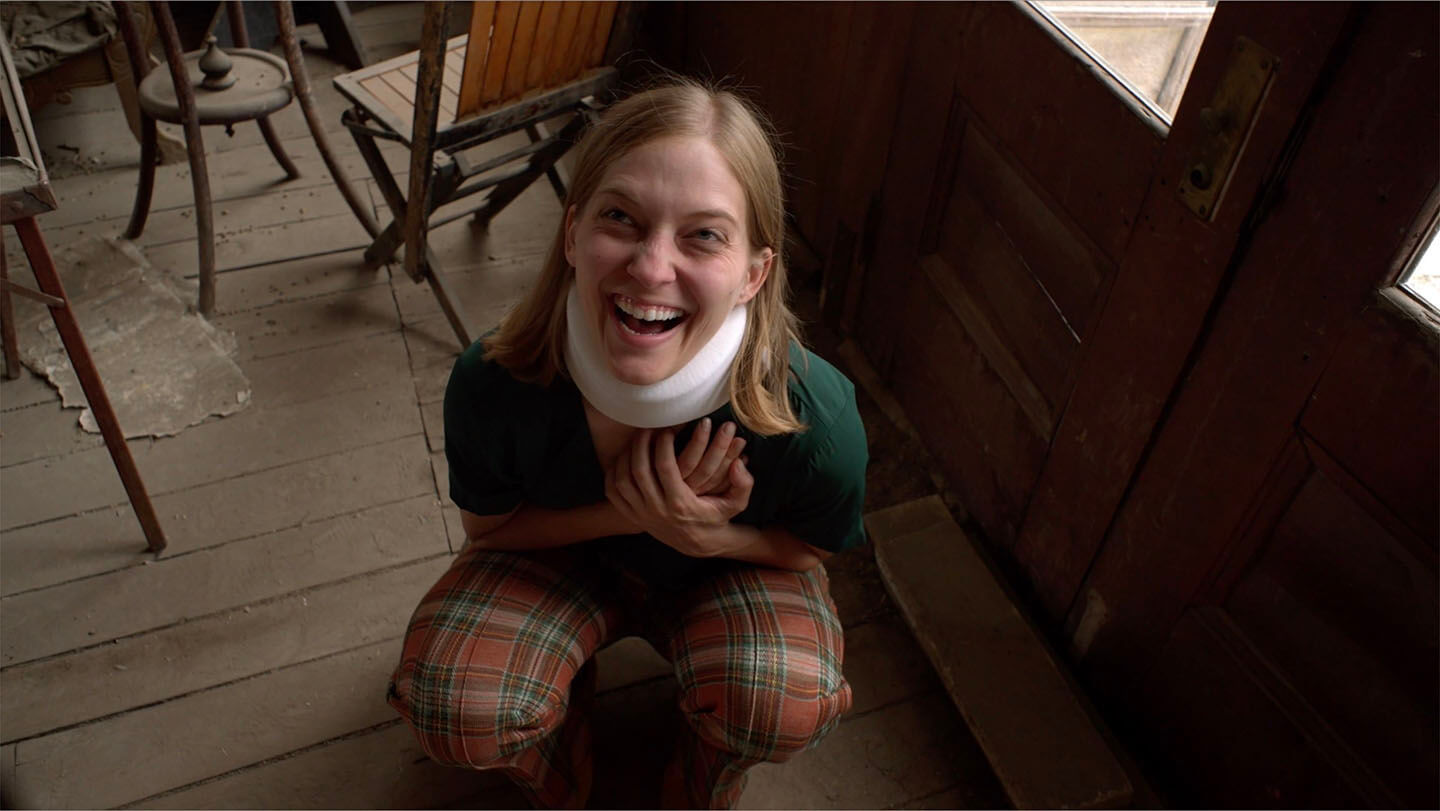 The film opens just as the car has broken down. Sitting inside, Fiona nervously fiddles with a glittering rock while outside, Kimmi tries to fix the car. In itself, this forms excellent characterizations of the two friends on a mission to save one of them. Neurotic, angry, and sickly Fiona decides they are going to walk the rest of the way. Kimmi, responsible and calm, agrees to appease her. In a different film, the horror would be if and when Fiona finally reaches a psychotic breakdown. For the first third of the film, it maintains its horror movie within a road trip movie comedy. A disembodied hand extends towards Fiona, only for its owner to be Kimmi. The first snaps in frustration; the second maintains her mother on a child's project persona.
At their destination—a house in disrepair—Fiona must replace the rock she took from it and perform a ritual chant (Midsommar again) to complete the restoration. The off-kilter framing and Harris's performance give the scene an unhinged quality. Meanwhile unbeknownst to Fiona, another reversal is unfolding with which the house gradually exercises its power, arriving in a scene that deploys the uneasy spell of the One Ring.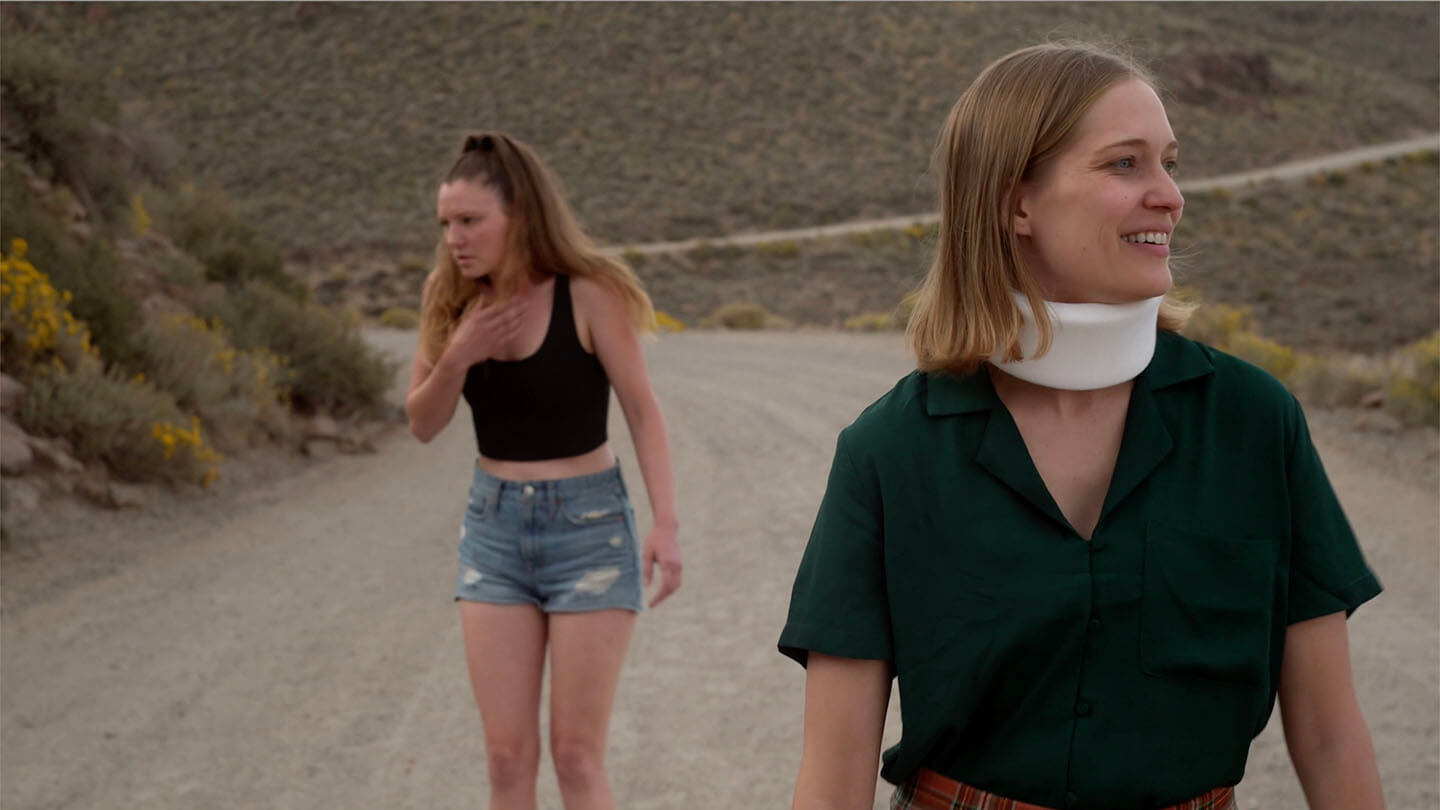 But mission complete, Fiona (completely healed and blissfully unaware) heads back with Kimmi. On the road back, Fiona is a completely different person, all sunshiny buoyance and hope. She talks, sings, and makes plans for the future. She does not even scream during a bird—a crow instead of seagulls as in The Birds.
Ghost Town deftly strikes a balance between horror and comedy, overdoing neither. It delivers clammy trepidation of a curse and an abandoned town within the same scene as it offers up the sweaty frustrations of the road for comedy. Harris is thrilling to watch and the epitome of the film's fantastic blend. It answers the question that no one thought to ask: what if you put a preteen through supernatural inconvenience? Menarche, but worse.
Watch Ghost Town Short Film Trailer
Ghost Town: A Friendly Road Trip Into Supernatural Territory
Direction

Cinematography

Screenplay

Editing

Music