John Ferrer's Trial 22 is a slick action-horror where the pace is set to such a high rate that characters do not get named. Thus impersonal, the goal of the story is to get from point A to point B. The path is brutal and all collateral is acceptable.
For the sake of convenience, the characters are credited by their actors' names. The film opens in the middle of the action as Corinna (Corinna Brown) fights a masked assailant to win her way through room 23. It is the number that indicates a game-like situation; there certainly is no pause for exposition. Progressing to room 22, Corinna meets other players (Isabella Lake, Graham O'Connor, and Felix Garcia Guyer), mostly more injured than she is. Isabella is in the midst of having her open fracture set back in.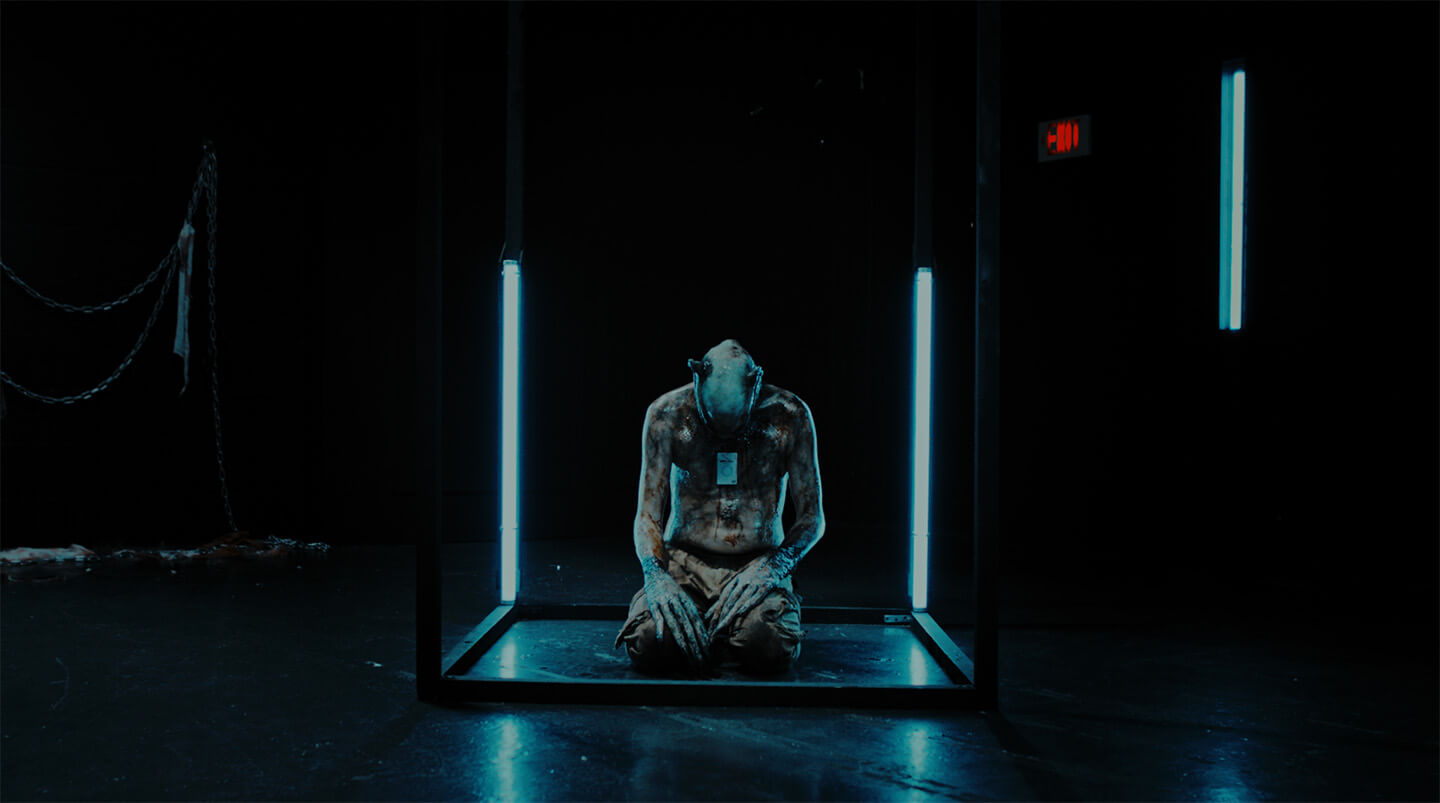 The characters appear almost friendly with each other, giving the impression that this is perhaps a team, improvised or otherwise. Yet when the stakes are revealed, characters throw each other into the pit like a bone. And there is indeed a dog, or at least a beast, to pursue these bones. The challenge of room 22 is a monster (Maxwell Whitaker) that is a cross between Pan's Labyrinth in its visual design and A Quiet Place in its functional features. Not only does it hunt based on sound, but the characters are compelled to engage it: around its neck is the keycard (with the logo of a megacorporation) that unlocks their way out of the confines of this darkly lit room that is timed to blackout in five minutes.
The absence of exposition ties with the lack of a storyline. The film is instead constructed like a scene out of a longer work that presumes a familiarity with the characters and the stakes. It is not unfounded, in that, the cues it employs are indeed plot points familiar to the audience. Taking the beaten path allows the film to focus solely on developing its action choreography. Though Corinna is the star, the structure of the narrative does not overly highlight the position. Dialogues are few and far between, and the characters act as a group for the most part. She is only individuated for crucial portions of the film, usually involving precisely designed combat.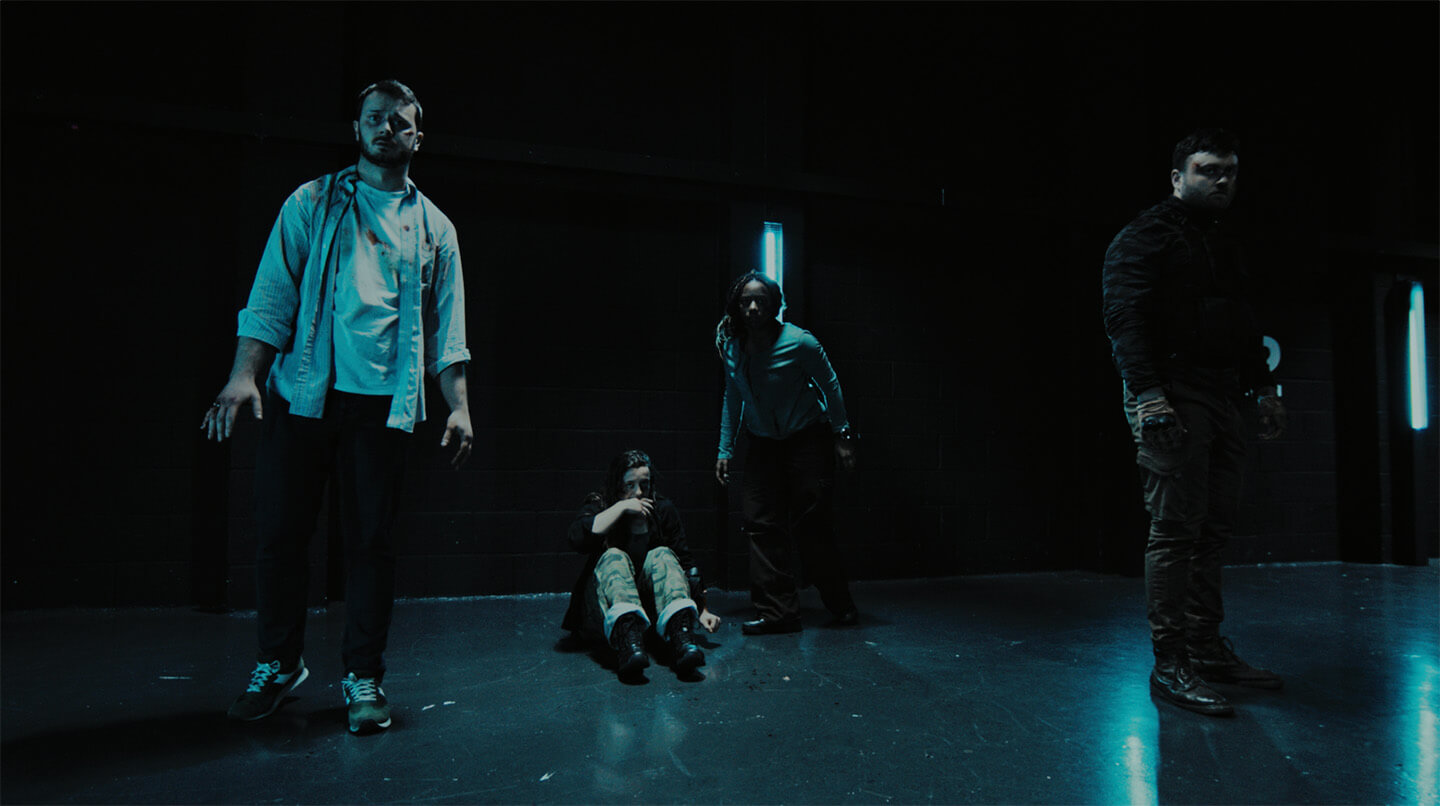 The chief aim of Trial 22 is to be as slick and as fast-paced as it can manage, just as its characters stop at nothing to save themselves in order to get out of the deadly game. As their many of their predecessors have discovered in the past, they likely can't.
Watch Trial 22 Short Film Trailer
Trial 22: A Perilous Level-Up Game with No Winners
Direction

Cinematography

Screenplay

Editing

Music