Michael Rognlie and E.E. Tallent's The Need is a horror short about a withdrawn young man who feels universally unwanted. Others pay the price for it. Written by Kennith Darling, the 15-minute film showcases his inner workings just when he is once again on the brink of behaviour that he may not like but compulsively commits.
We first meet David, or Davy (Eric Peddy), at the framing shop where he works. When an impatient customer (Reem Alawi) irks him, we meet his demons. The ghost of a young woman (Lily, played by Alex Naumann), decaying and bloody, utters his worst thoughts (she thinks you're a dummy, you're pathetic not to see it, and so on) for him. A suddenly free afternoon brings him the opportunity to prove her and thus, himself wrong. He has an invite to go watch a female customer sing. When it does not go as planned, David is tempted to act on his worst impulses while flashbacks show their history.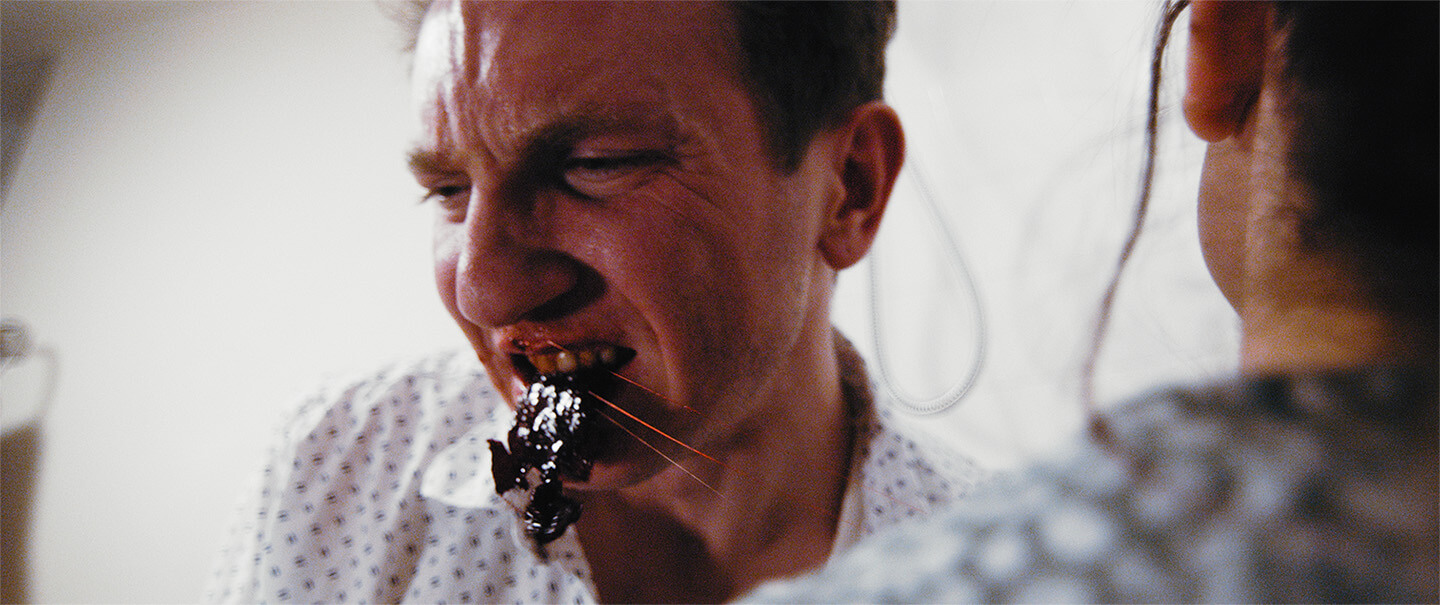 David's incel-esque personality does not manifest in himself so much as it does through Lily's ghost, who accompanies him and whispers venomous pessimism into his ear. That is, until he takes action. He receives rejection intensely. In his pocket, he carries a bone that he will frequently and fervently rub, its onanistic allusion unmissable.
The film covers the events of a single day whose conclusion may hinge on how Caroline (Brady Harvey), the singer, responds to David. Lily's mutterings feel like a ticking bomb as he struggles with himself. The flashbacks, peppered throughout the narrative, show fragments of a gory scene: the making of Lily's ghost. In the present day, he follows Caroline home, yet unsure of his next action. A shot of Caroline from outside her window makes the danger glaringly obvious.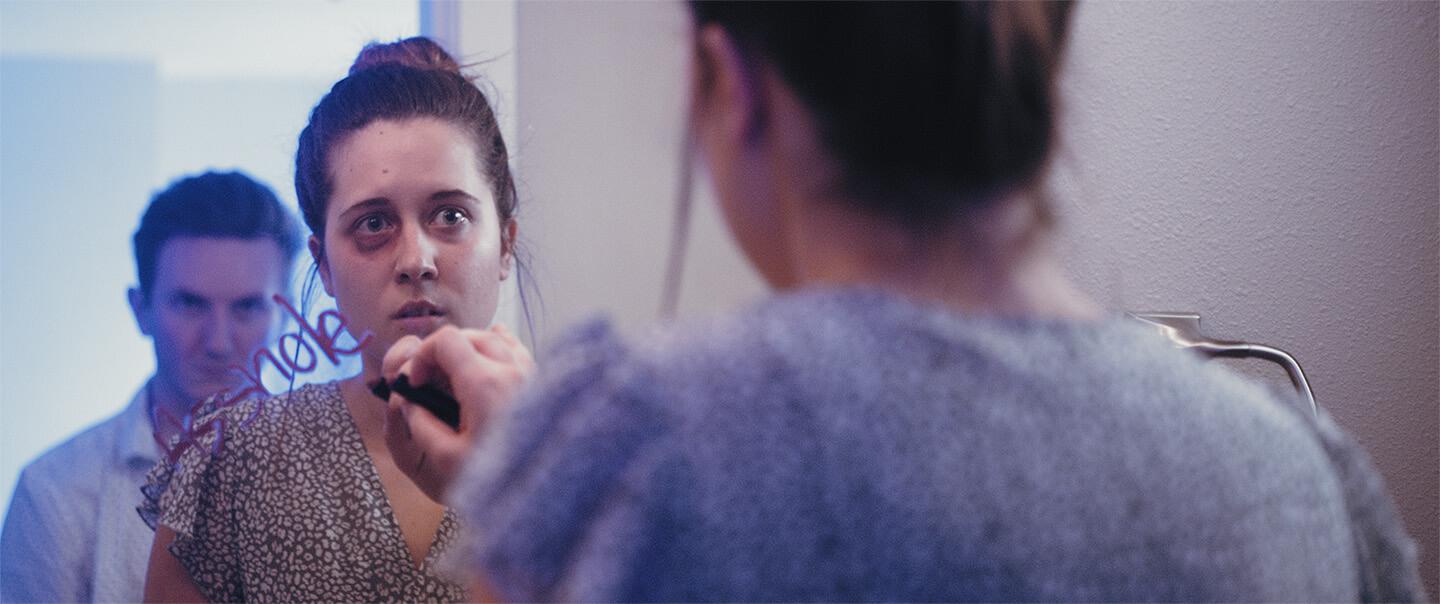 While the flashbacks are most explicitly horror, the rest of The Need is better described as an exploration of David's psyche as a withdrawn young man who relies on his demons to get through the day and is simultaneously haunted by them. The film takes a largely neutral stance on the character, not particularly challenging his position as the protagonist.
Watch The Need Short Film Trailer
The Need: Inside a Mind that Collects Its Demons
Direction

Cinematography

Screenplay

Editing

Music