Gia Rayne-Harris and Joshua Zev Nathan co-directed Cairn has all the makings of a horror. An ancestral home in the country, a groundskeeper with a long history with the property, and a group of raucous youths vacationing in said home. Plenty could and does go wrong.
Ada (Nyree Neil) has taken over from her father as the groundskeeper. A quiet, no-nonsense woman, she is in stark contrast to the group that arrives without notice. Written by Anna Vecellio, the film paces itself such that Ada is the only character we spend substantial time with. The de facto owner, Wyatt (Spencer Watson) has come down for the weekend with his friends (played by Erica Janey, Joseph Stromberg, Chara Kirkland, and Danny Breslin). The party buzzes around in Ada's general vicinity as brief acquaintances, in line with not only Ada's reserve but also the timeframe. The lack of familiarity certainly increases the audience's wariness of the thoughtless strangers, which DP Akanksha Shyam reinforces with strategic camerawork. Hooded figures glide past a window just behind Ada, unseen by her. Likewise, Autumn (Janey) is pushed into a pond by an unseen attacker whose POV the camera shares. Edited by Jessica Peterson, the shot is cut off such that the dread is arrested and left in limbo (though it is dispelled in the next few shots).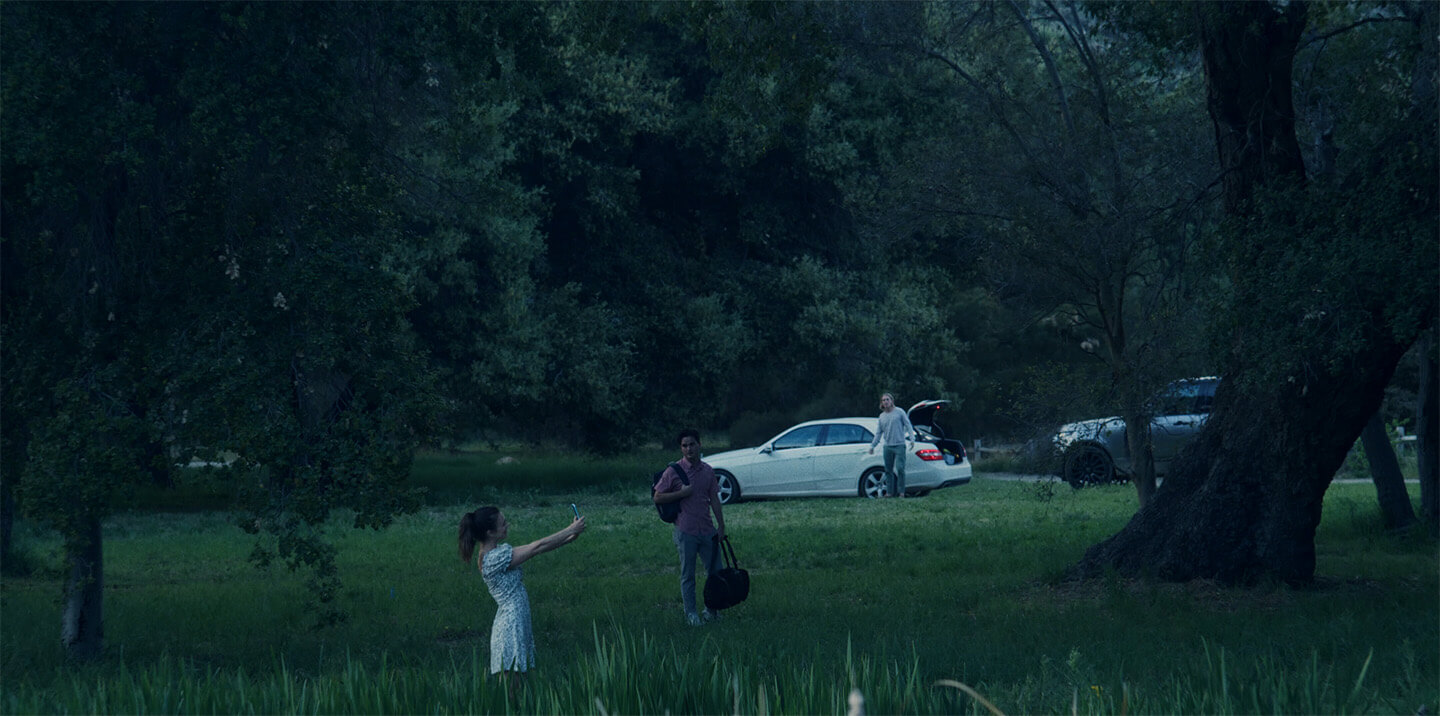 The house is a character in its own right, populated with dog heads and animal hooves (a credit to production designer Masha Lyass). What is eerie is only so within the bounds of the property. A stray cat that Ada feeds dies as soon as it enters the house, so swift its fate that its entrance is not even shown. A post-climax twist is the prime proof of this as a phone call for Ada takes the substance out of the first seeds of her suspicion. Outside of the property limits, things return to ordinariness and what previously seemed to be clues may only be mundane clutter. Charlie Chaoli Sun's minimal score interweaves with the diegetic sounds, the latter retreating just as some horror makes itself tangible.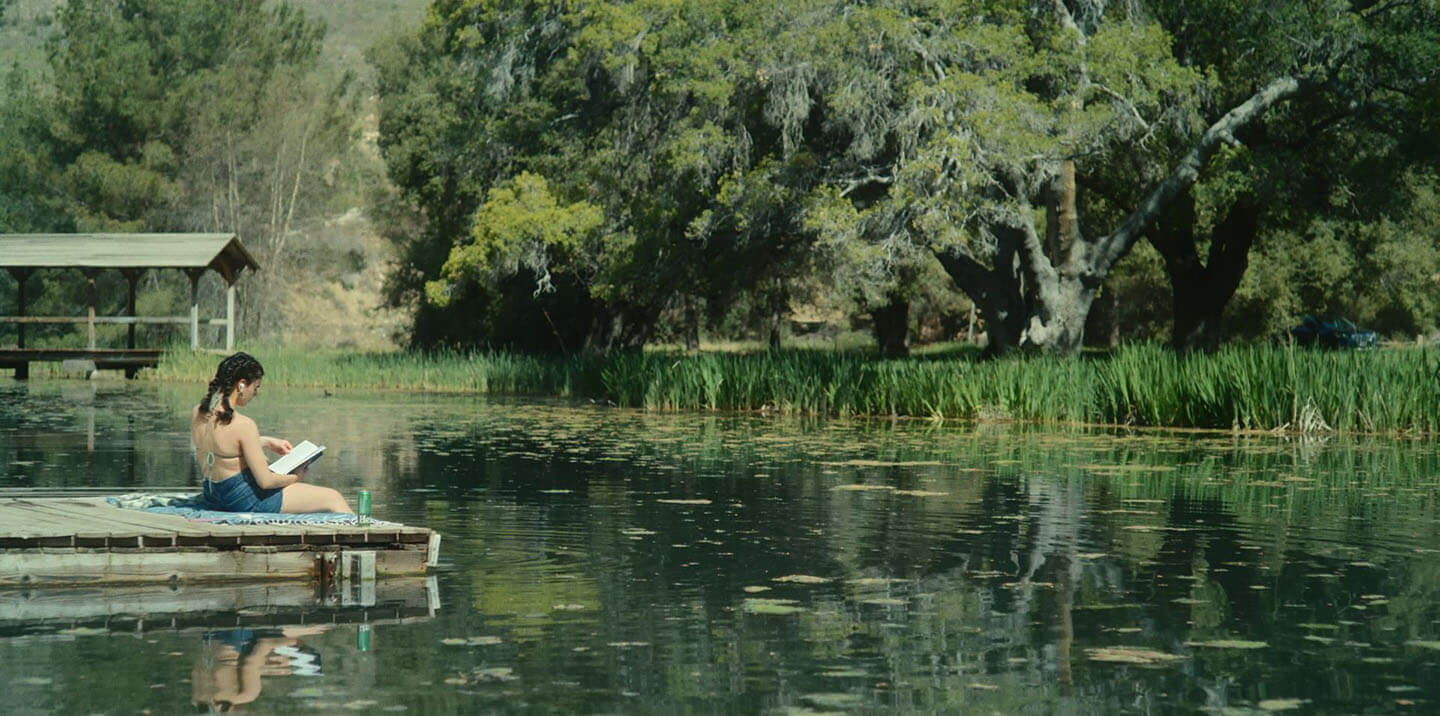 Burying the cat with Wyatt improves Ada's rudimentary equation with him. Building a tiny cairn on the grave, Wyatt explains the family tradition to Ada. Graves are marked with cairns on this estate. The character is intelligently written and performed. Wyatt never feels right. Is it his stream of apologies for the company he nevertheless keeps, or that he is witness to Ada's grief over the cat (which she would perhaps have preferred to keep private)? One cannot be sure. The tension brims over in the climax after Wyatt unexpectedly returns shortly after leaving.
Cairn uses ambiguity to create a sense of dread that not only exists throughout the film but remains unresolved after the climax is already over. And with it, the dread remains intact just as the house remains intact. If anything, the estate's powers have intensified. 
| Actor Name | Role Played |
| --- | --- |
| Nyree Neil | Ada |
| Spencer Watson | Wyatt |
| Erica Janey | Autumn |
| Joseph Stromberg | Cole |
| Chara Kirkland | Danielle |
| Danny Breslin | Liam |
| Crew Name | Title |
| --- | --- |
| Gia-Rayne Harris & Joshua Nathan | Director |
| Anna Vecellio | Writer |
| LAZE | Producer |
| Akanksha Shyam | Cinematographer |
| Masha Lyass | Production Designer |
| Jessica Petersen | Editor |
| Michelle Mao | Executive Producer |
| Melody Sui | Co-Producer |
| Sanford Nathan | Co-Producer |
| Kirsten Zerger | Co-Producer |
| Brielle Yuke Li | Associate Producer |
| Nancy Y. Xu | Associate Producer |
Cairn: The Ancestral Home as the Repository of Generational Sins and Secrets
Direction

Cinematography

Screenplay

Editing

Music