Alex Bates's 19-minute Born of Water pays heavy attention to its surroundings in order to create an atmospheric effect as its protagonist stubbornly evades death. The setting is Guernsey in 1372. One raider who has invaded the island pursues a young mother through the forest and across the shores. What will it cost to win this battle?
The film opens with the stakes laid out in a domestic scene. The infant is sick and will need help by the next morning. When the father (Ethan Hitchon) is called away to support the militia against the invading French, the mother (Olivia Ephgrave) must send her baby away to safety. At the same time, she runs to hide the valuables. The scene contains the beginnings of the extensive tight closeups that will be found throughout the film. As the plot progresses into action the cottage interiors are replaced by wide shots of the ocean. Having been discovered by a raider (Andrew T Hislop), the mother runs, the former hot in pursuit.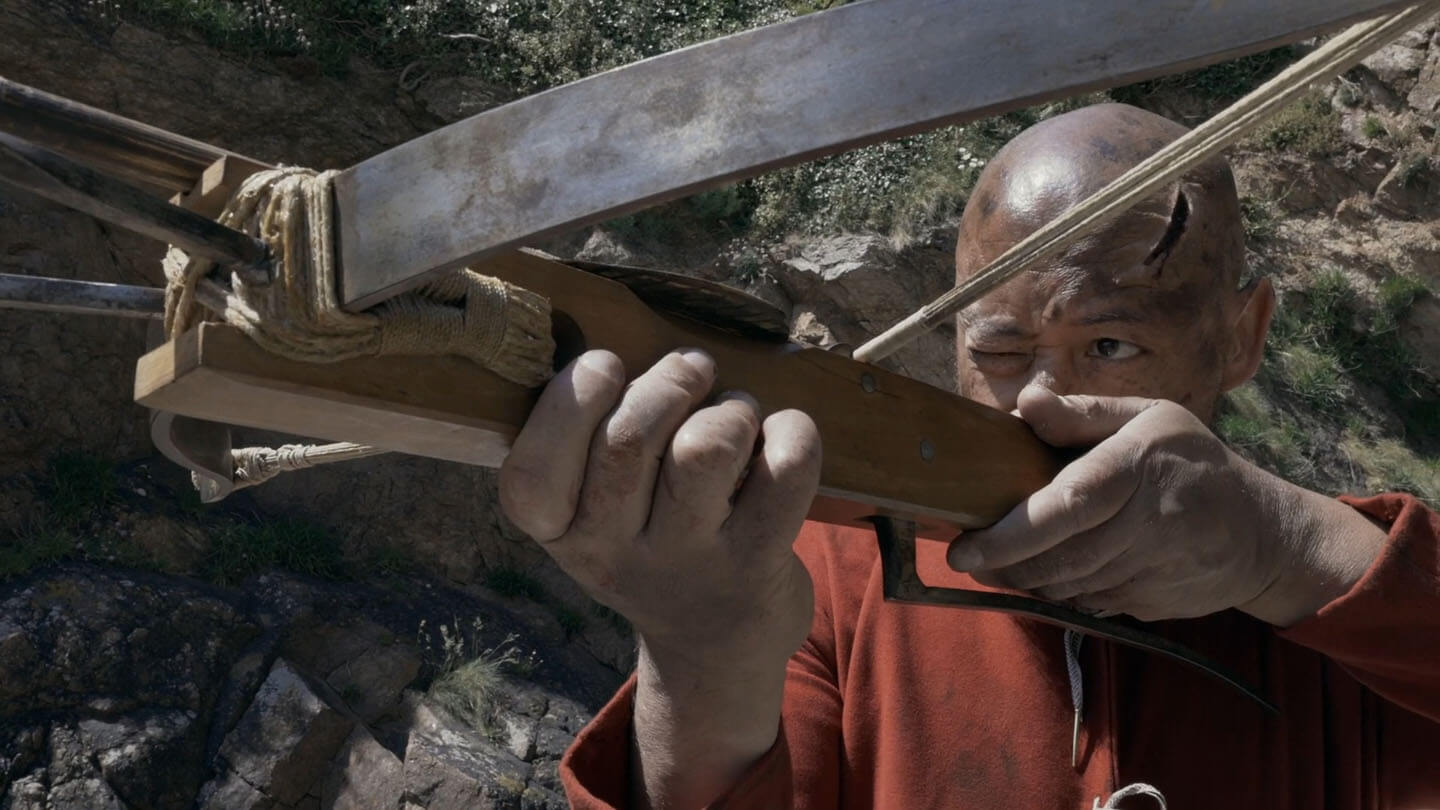 The title refers to the mother's bitterly ironic baptism. The raider holds her head underwater in an attempt to subdue her. Instead, she comes back up as though reborn into a warrior. Repeated imaginary shots of her husband, prone on the beach, seem to suggest that she is now a warrior fiercer than him.
The film begins to rely heavily on editing about halfway through. Injured, the mother collapses, dreaming of her family, unscathed and happy. There is a vacuity in the sequence that cannot be pinned on its dreamy nature. Instead, it intensifies a problem that was already present. The film's minimalism is not so much a problem of budget than of imagination. The broad strokes construction of the mise-en-scene lacks the richness of detail.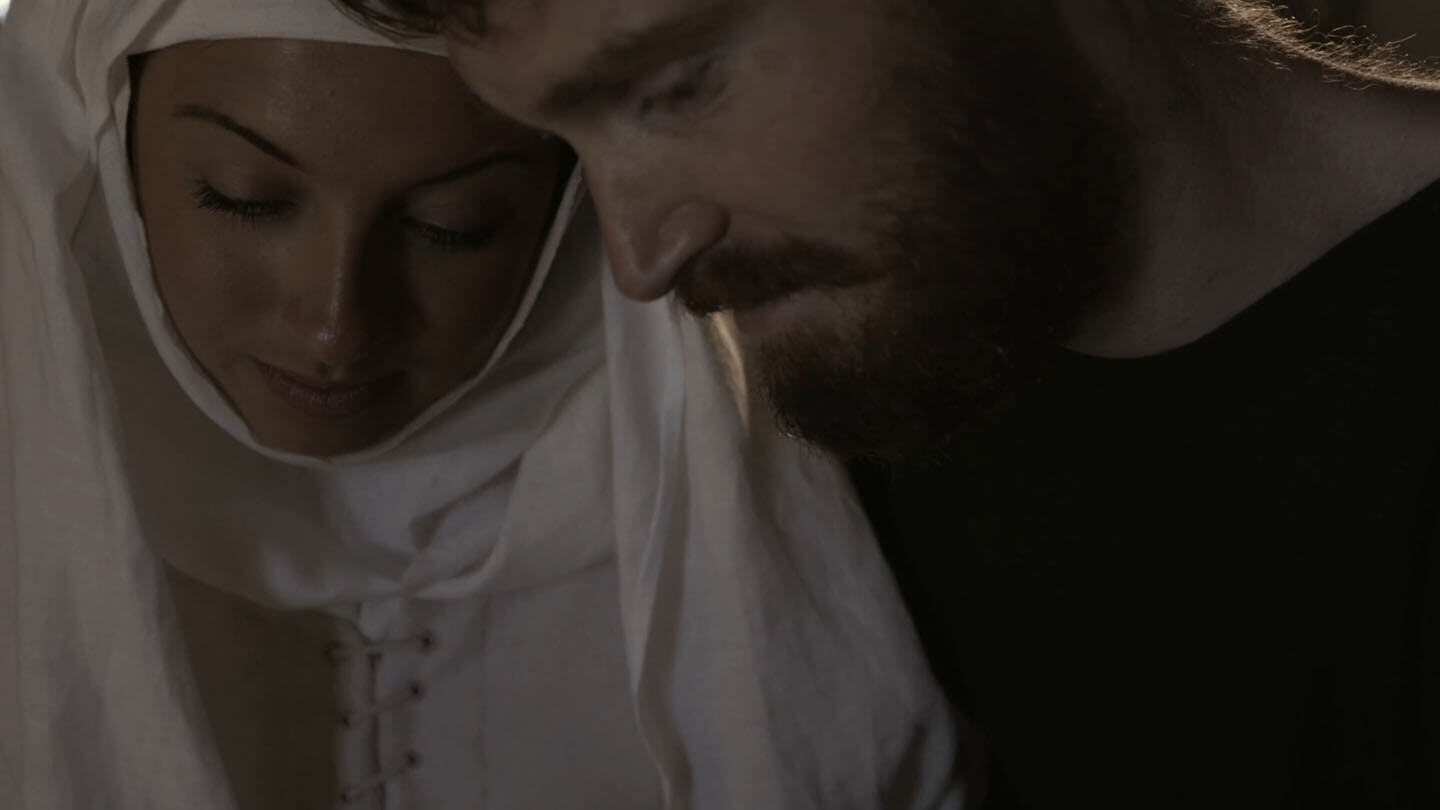 The interaction between the mother and the raider offers interest. What first began as simple brutality and desperation, starts to hint towards a more dynamic equation where no one side has full power and control. The struggle for dominance is further complicated when one of them shows surprising mercy. For all that their whole encounter is wordless, the unspoken dialogue is elaborate and absorbing, especially supported by the dramatic background score in the final leg of the action.
Born of Water is a lightweight entry into the period drama category. The medieval setting aside, the battle for survival at its centre is appealing in and of itself. As the spectre of her husband and child keeps the mother pushing forward, this harsh tale finds an even harsher conclusion. 
Watch Born of Water Short Film Trailer
Born of Water: A Warrior is Brought to Life
Direction

Cinematography

Screenplay

Editing

Music