With a 21:03-minute long narrative, director/writer Angeline Walsh manages to successfully collate all the hallmarks of a comedy-thriller. There's the peppy character, the ambiguous one and the archetypal cynic. But, what stands out in Walsh's endeavour is her sincere ability to recreate a period setting, complete with the set design, costume, music and a plotline engaging enough to leave the audience asking for more.
James Rigby (Cedric Gegel) is an anatomy student at the Royal Academy of Medical Sciences. An advertisement brings him to the door of Coroner Oliver Cross (Robert Branch), in a part of London that he isn't familiar with. As sceptical as he might be, he is eager to start with his learning experience, especially as his classmates have eaten into the competition. It's funny how his desperation is used as a leverage here, right from the opening frame, because it offers a wonderful opportunity for Gegel to flex his acting muscles to display the dichotomy of an affable character pulled into unexpected circumstances.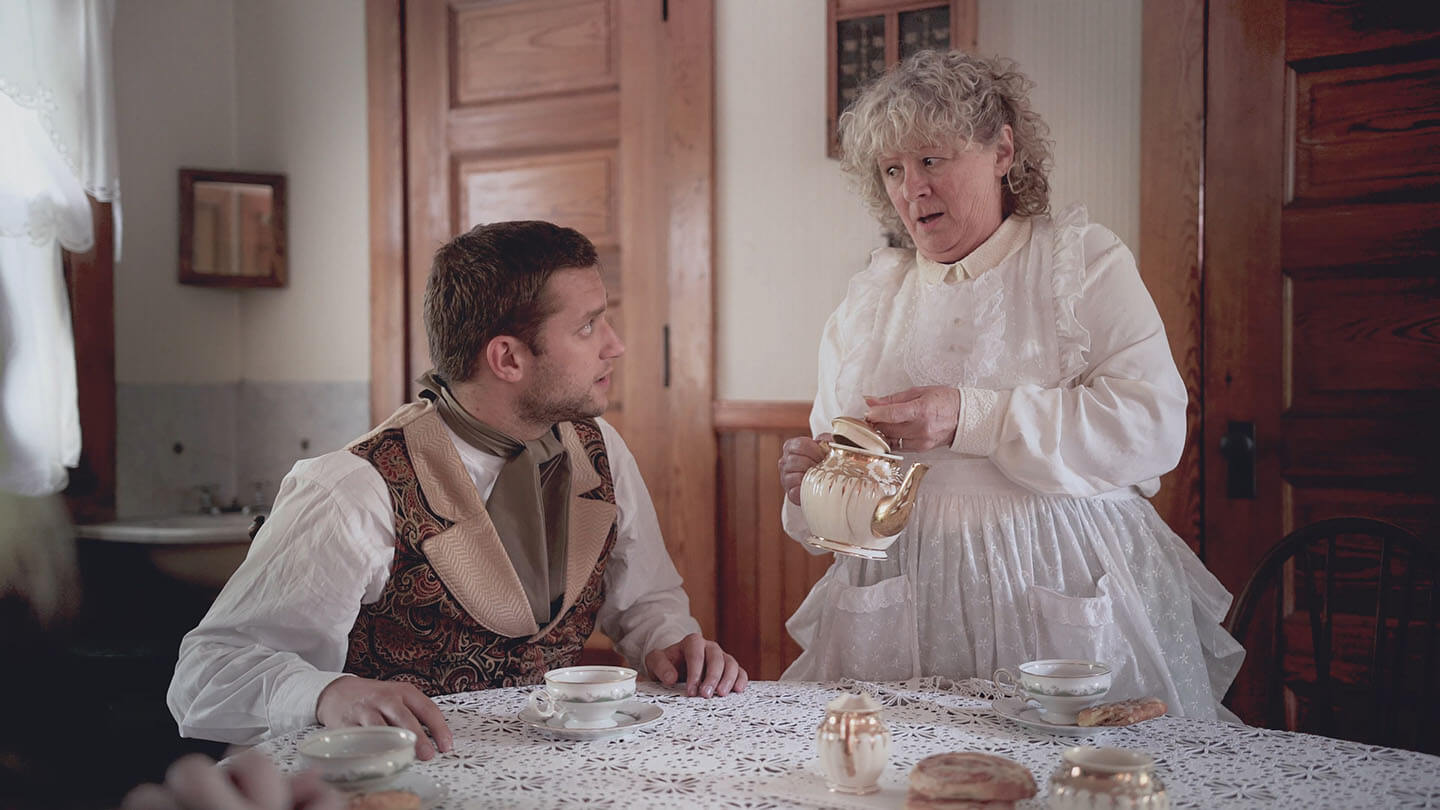 In fact, Walsh wastes no time in introducing her characters in this ensemble film. James is amiable, soft and instantly likeable. And, Gegel plays him like his alter. The ever-beaming smile, the curious glances, the fidgety hands, Gegel brings James to life. So much so that, in his presence, it becomes easier to define the character arc of the other character, namely Thomas (Jeremy Gladen). Thomas is the accomplice, to what remains a matter of delightful discovery. His not-so-friendly personality stands up well against James's overenthusiastic one and Oliver's whimsical one. And, it is in letting characters play off of one another that Walsh proves her writing skills.
As the pilot episode, the short is well defined with intertitles that subdivide the film into two subplots (The Interview & The Inquest) that are a part of the linear narration. Valyo Gennoff's composition not only maintains the tempo of the film, but almost instantly lands the viewer into a world, not too dissimilar from Dickens's. A remarkable feat, that. And, with Dagna Griffin's cinematography and Rémy Gareau's editing, the short maintains a good rhythm and engagement with the storyline.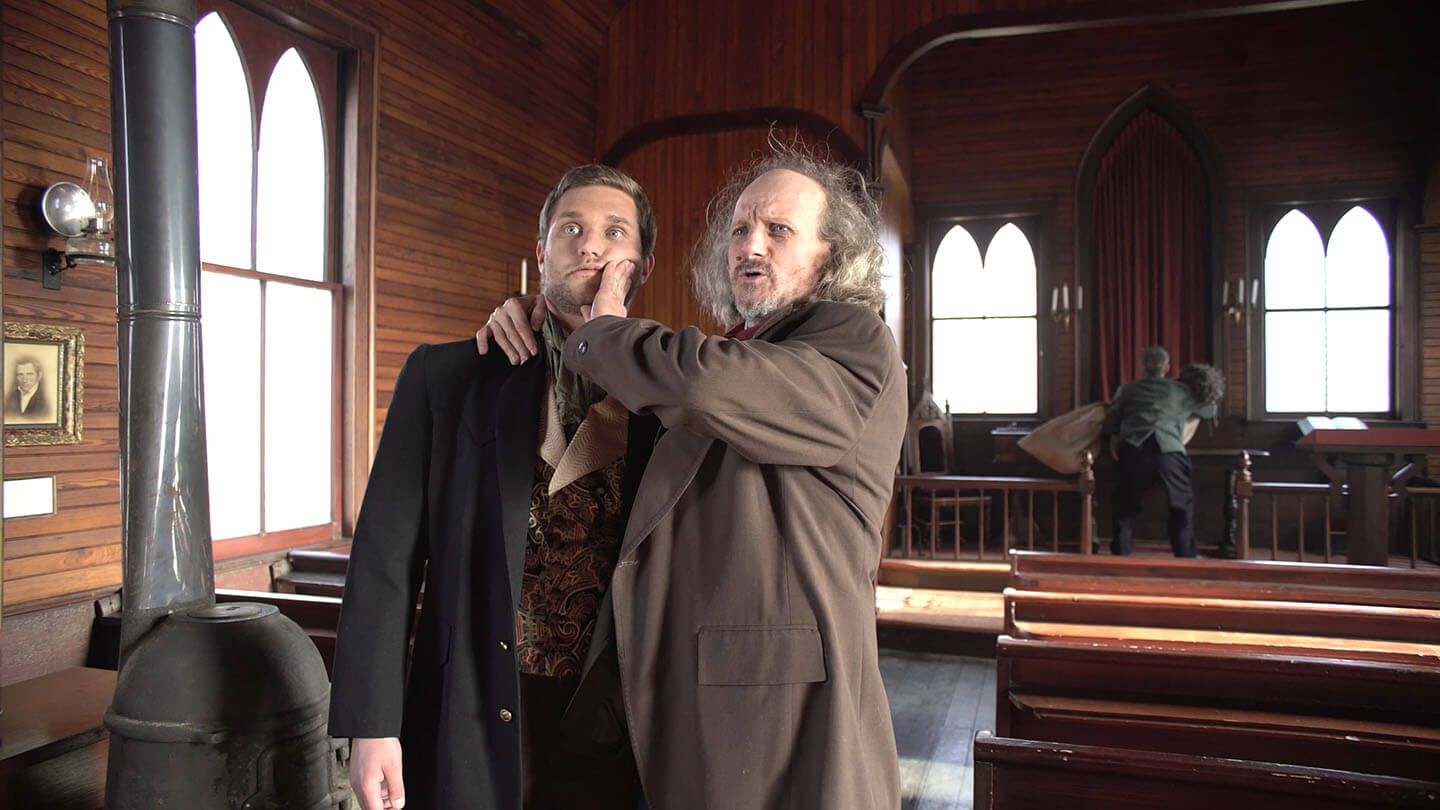 Without giving away much, the pilot episode carries the promise of the rest to follow. When a woman's body (Miss Margaret Dill played by Shannon Greif) shows up on the Thames, witnesses (Mrs. Pine played by Meg Martinez & The fisherman played by Jim Kurtis) are called in and the Coroner begins his inquest. A wonderful interplay between his assistant and accomplice, The Coroner's Assistant carries the tenderness of the characters' naivety coupled with the shrewd machinations of the others while laying it comfortably bare for the audience to not only witness it, but partake in it. In effect, the film goes beyond the confines of the screen and gives a peek-a-boo to what might have played in London theatres.
Highly recommended!
Watch The Coroner's Assistant Series Episode 1
The Coroner's Assistant: A Comedy-Mystery That Takes You To The Underbelly Of London's Nefarious Businesses
Direction

Cinematography

Screenplay

Editing

Music