Ivan Dimitrov's Khaos is high on ideas. And, in little under 7-minute, he manages to skillfully create the ambiance that befittingly represents it all. It is particularly admirable that he opts for a narrative that is seldom explored, much less studied in depth. For what Dimitrov does warrants beyond casual viewing.
Films like Khaos demand your undivided attention. They need critical analysis because they are multi-layered. We touch upon the nerves of mythology, science, cosmos and everything in between, and all in a timeline of 06:14-minute, to be precise. Quite a feat, that. Right from the opening frame, be it even its title, Dimitrov makes it clear—this isn't a film you take lightly. It is meant to be effective. It is meant to provoke discussions. It is meant to leave a lot to chew on, including the want to pick Dimitrov's brain.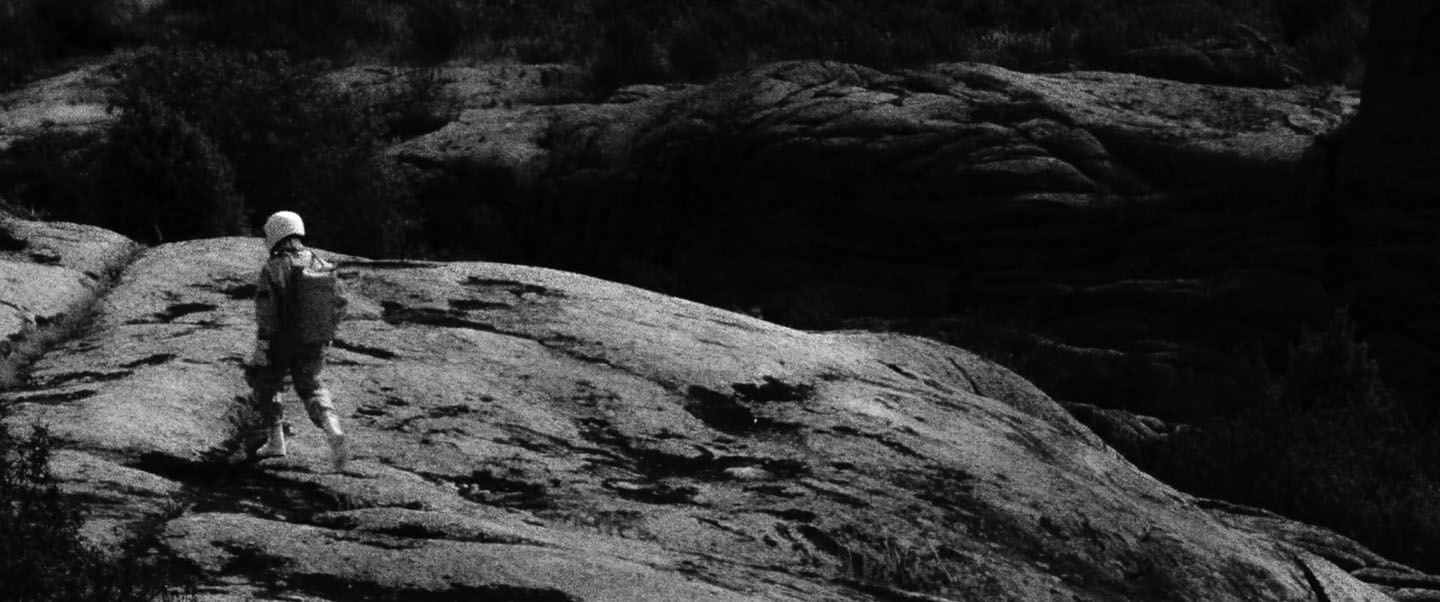 Written by Lucas Gallego, Khoas revolves around a Soviet astronaut (Fernando Huete) whose expedition entails planting a scientific device on a distant, mysterious planet, perhaps even an exoplanet. The film is heavily inspired by Gustavo Doré's works. The screen offers no colours, besides its monochrome-setting. The texture, thinly veiled, grainy, and yet, sharp. What this does is, instantly bring the atmosphere to life. While the scientific understanding may be beyond us, for there is little to no explanation on, Dimitrov along with Oscar Castillo makes intelligent choices in lensing. The camera work, although seemingly simple, is quite effective.
Daniel Dominguiez's sound design adds character to the planet that is hosting our astronaut. And, we sense the world of Lovecraft's novels in Khaos. So when Death (Andrés Moreno) approaches our protagonist, the film seems complete in itself, even though it is merely at half-time.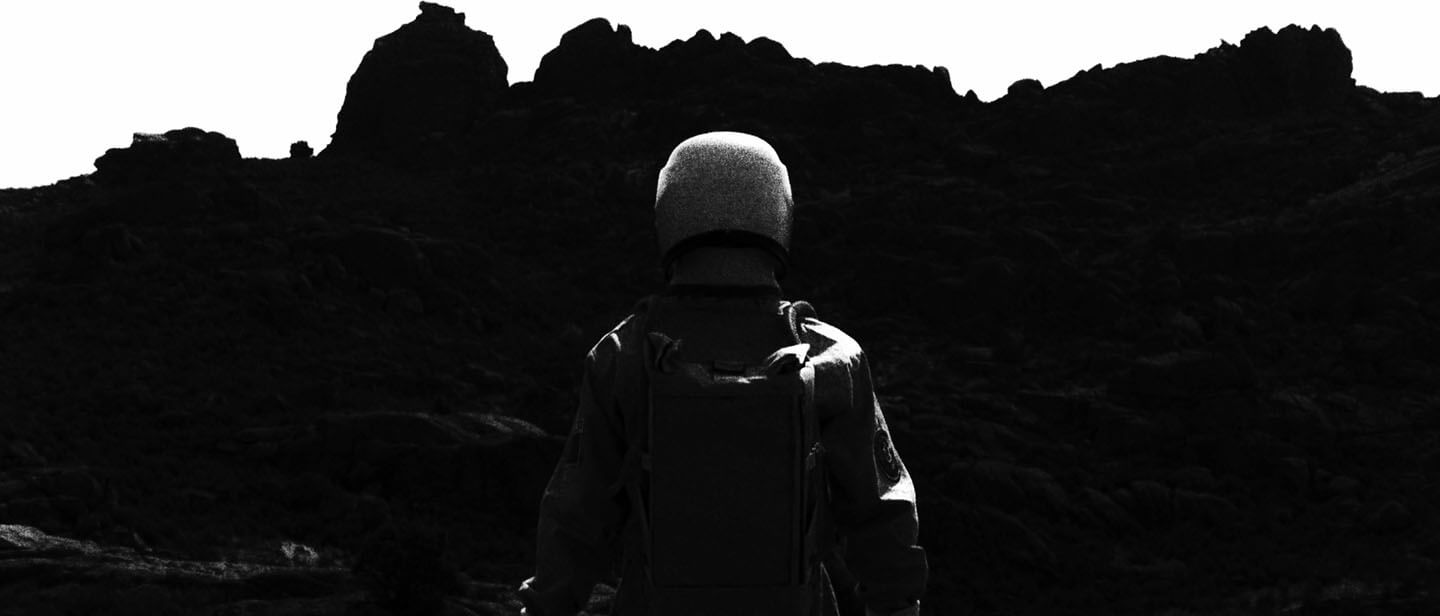 Khaos that stands for one of the primordial gods in mythology, also represents the thinnest atmospheric layer that envelops the earth. A fitting choice for a film's title that significantly pays homage not only to the great artists, along with the likes of Lovecraft, Gustav Doré, Dante, Andrei Tarkovsky, Robert Eggers, Na Hong-Jin, to name a few, but also offers a peek-a-boo into the depths of cosmology, spirituality and mythology. And, all of this in a neatly packed narrative that belongs to the sci-fi-horror genre.
A very well conceptualised film, Khaos would be a treat for the experimental-genre-loving fans.
Watch Khaos Short Film
Khaos: An Experimental Short That Explores The Unexpected Consequences From An Outer Space Expedition
Direction

Cinematography

Screenplay

Editing

Music