Danny Corey's Vacations is an absurdist comedy that delights in whimsy and eccentricity, especially if it is in reaction to mindlessness. Four minutes long and completely isolated but for a solitary construction worker, the film celebrates escapes into fantasy.
The shot of a green haven opening up into what is likely a reception counter at some budget inn sums up the film's tone of humour. It takes joy in the fantasy as well as in revealing its artifice and necessity; the opening shot, after all, is an escapade that is forced to rely on the imagination because the better option cannot be had.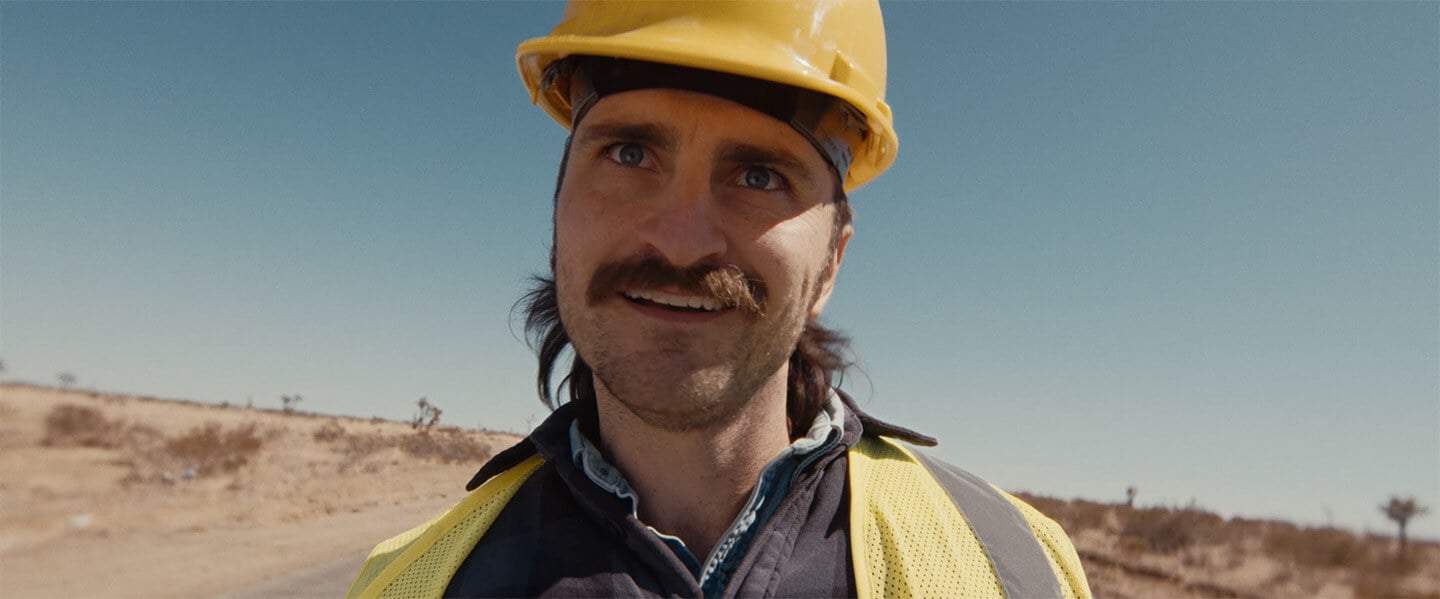 Beyond this thematic congruity, there is nothing connecting the rest of the film to the opening shot. The actual plot revolves around a construction worker, holding a STOP sign in the middle of the desert. There is no traffic. Neither is there a construction site as far as the eye can see.
Left to his lonely (and meaningless) job in a vast, barren landscape, the unnamed man finds much can be made of nothing. He dances. The music is all percussion and fun, a vital injection of spirit that brings life back to the man. If there is no one to join in, there is certainly no one to stop him. A fast pace cuts between a range of shots, from SnorriCam closeups of the man's delight, and wide shots that incorporate the landscape instead of separating it from him.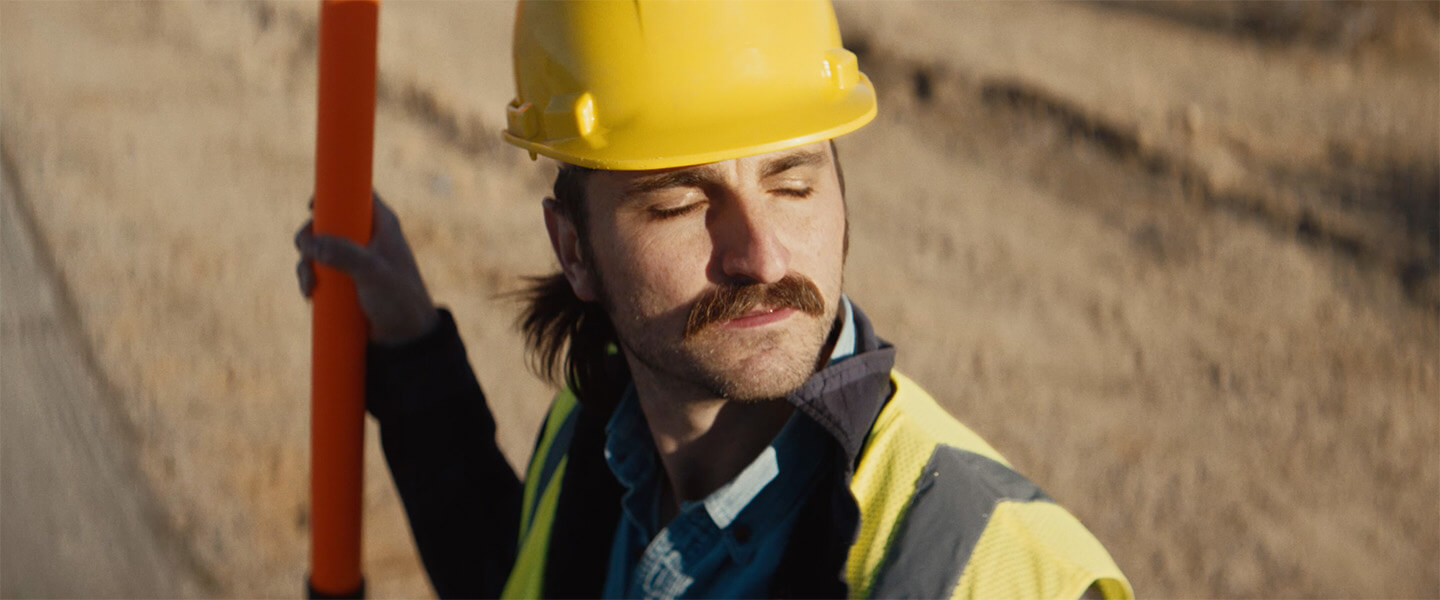 It is only with the climax that the man discovers that much can be returned to nothing. The fantasy ends, the music stops, and there is nothing much to his day again except a STOP sign and a transceiver.
Does the film laugh at him? Not quite. The laughter is directed at the ridiculousness of his situation. There is humour in it in the same way that there is humour in plastic plants and faded wallpaper as a required substitute for a vacation in the tropics.
Watch Vacation Short Film
Vacation: Making Do with Nothing, and Loving it
Direction

Cinematography

Screenplay

Editing

Music