Nizar Nassar's Yesod is a 26-minute sci-fi set centuries into the future. A wasteland dominates the frame. A solitary man negotiates the unforgiving landscape to continue surviving when little else has. But when company comes knocking, is it with his doom in tow?
Having done away with dialogue, the film expresses itself wholly with its use of the image. The unnamed man (Tarek Bob) does not talk, has no occasion to. He lives underground, forages aboveground. The mask he wears to survive the inhospitable environment is an aesthetic mix of the plague mask and the gas mask. A lone figure with the single mission to survive. Given its comfortable runtime, the film spends considerable time laying out the map of his daily life. The desolateness slows down time, so that the man's experience makes home within the viewer.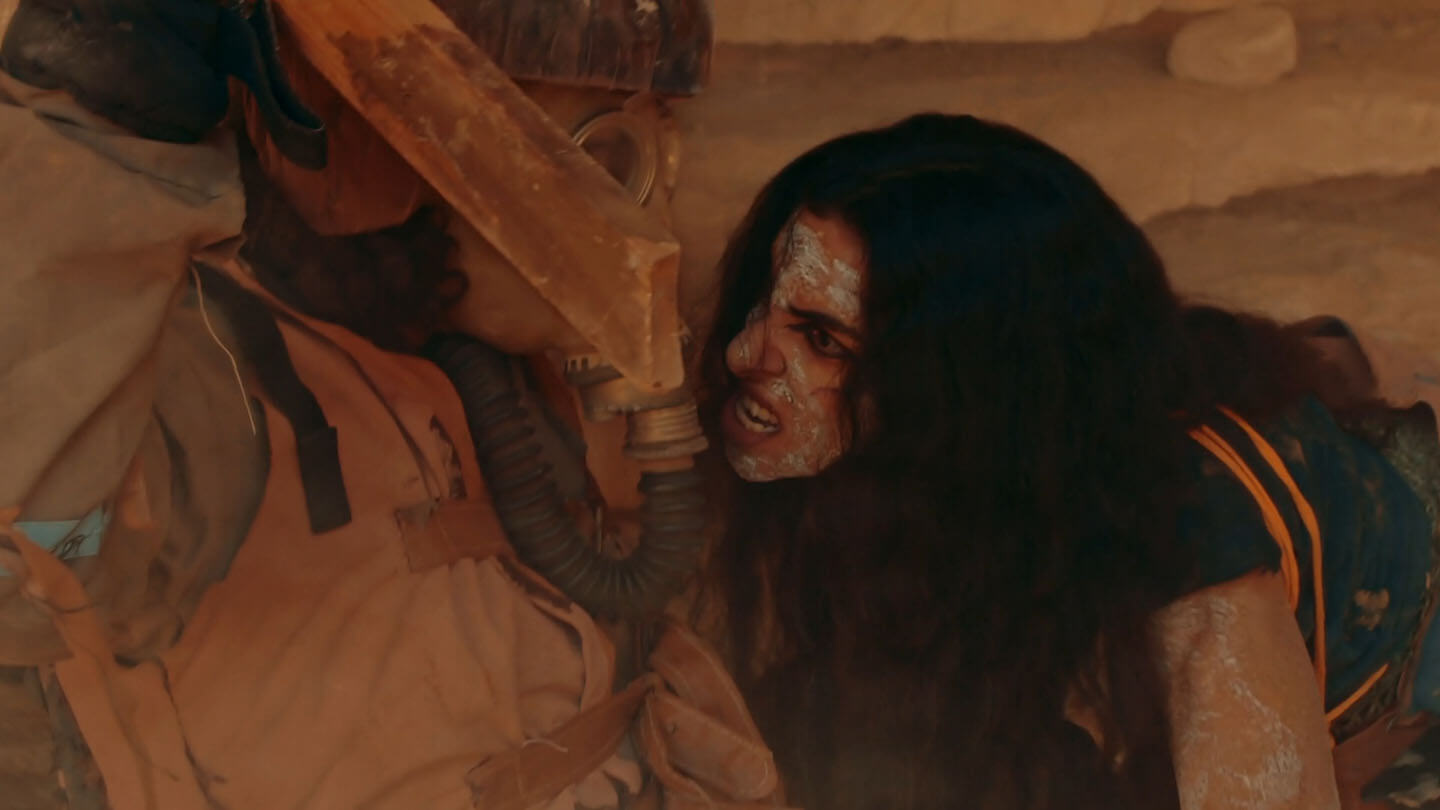 The silence is broken by the arrival of a woman (Nermin Habib) very different from the man. While he does not speak, she communicates without human language. Tensions are instantaneous. POV shots turn the tussle into a claustrophobic affair seen through the eyes of the man (conversely, the man's face is seen in direct light for the first time through the woman's look at him).
With no common method of communication and a hostile environment, there is little to keep them from continued violence and hostility towards each other. Interestingly, where the man makes use of crude, makeshift scientific tools in his daily life, the woman is coated in mud, covered in rags. He is modern and separate from the land; she is connected to it. There is evidently a strong mystical and religious theme to the film that, warrants multiple viewing for better appreciation.
The clash between the two characters shifts into an endless, uneasy ebb and flow. The woman is allowed inside the man's home. At night, the man projects images on the wall and the woman is entranced (it teases the viewer into making predictions of how the film might end). He intimidates her with fire. He tends to her. She lets him.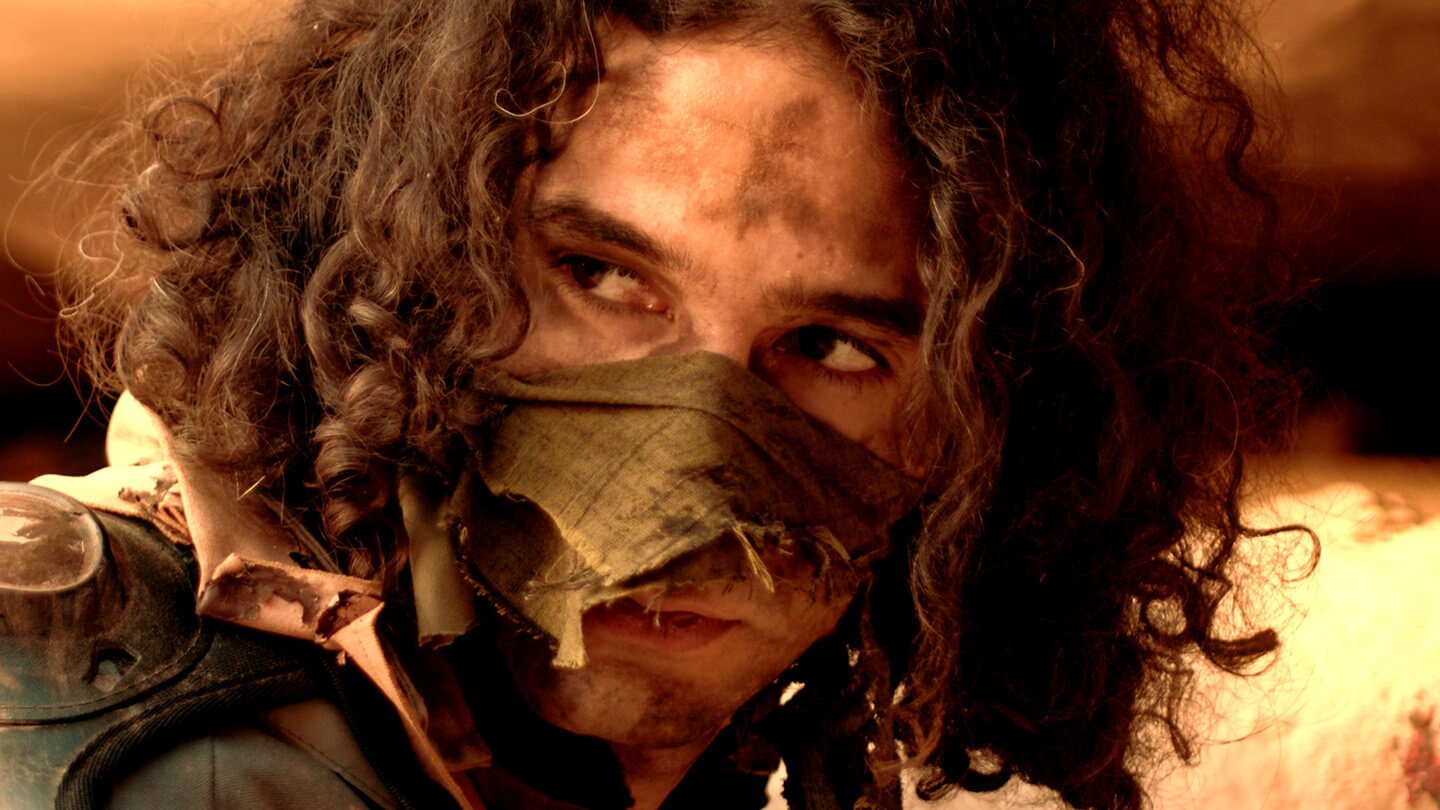 Over time, the light becomes even harsher; the night feels brimming with insecurity. The film's sound design and background score are key in emphasising this. Whichever direction the narrative takes, these elements do not permit comfort. An expectation of danger is made constant. A constant wondering, how long will the (non) alliance last, how will it end? And what will happen once it does?
Yesod leans on history, philosophy, and religion to draw a portrait of the future. It is a blend of the primitive, premodern and the scientific, steampunk modern. Using these references, and regardless of the immediate outcome, the narrative makes it clear that there will be no return to normal for either character.
Watch Yesod Short Film Teaser
Yesod: A Sci-Fi Telling of the Past, Present and Future
Direction

Cinematography

Screenplay

Editing

Music