Joseph Sacks' The Mask in Our Hands is a dystopian sci-fi that derives its aesthetics from Blade Runner but is firmly grounded in a logical extreme of current times. Social media is the dominant way of life, and a natural friend of the older, but no less precarious landscape of talk shows. In The Mask in Our Hands, the two have morphed into a single beast always hungry for content, whether wholesome or scandalous.
Noah (Ross Philips) has won the coveted guest spot on a virtual talk show. Virtual, meaning he is to join from home, but his projection will preserve the illusion of presence. And what an illusion it is. In his physical reality, the character sits alone and shabby, his face obscured by a mask that is completely indifferent to subtlety (almost as if the mask and not the man is of any importance). But on the talk show, it is a shiny Noah, looking like off-brand Matthew Perry. His host is Charlie Jett (Vico Ortiz), painfully charming, deceptively sweet, ready to sink their teeth into whatever delicious story can be mined for views. The virtual in-studio audience is a disturbing mass of faceless heads; rows upon rows of uniform, malleable units.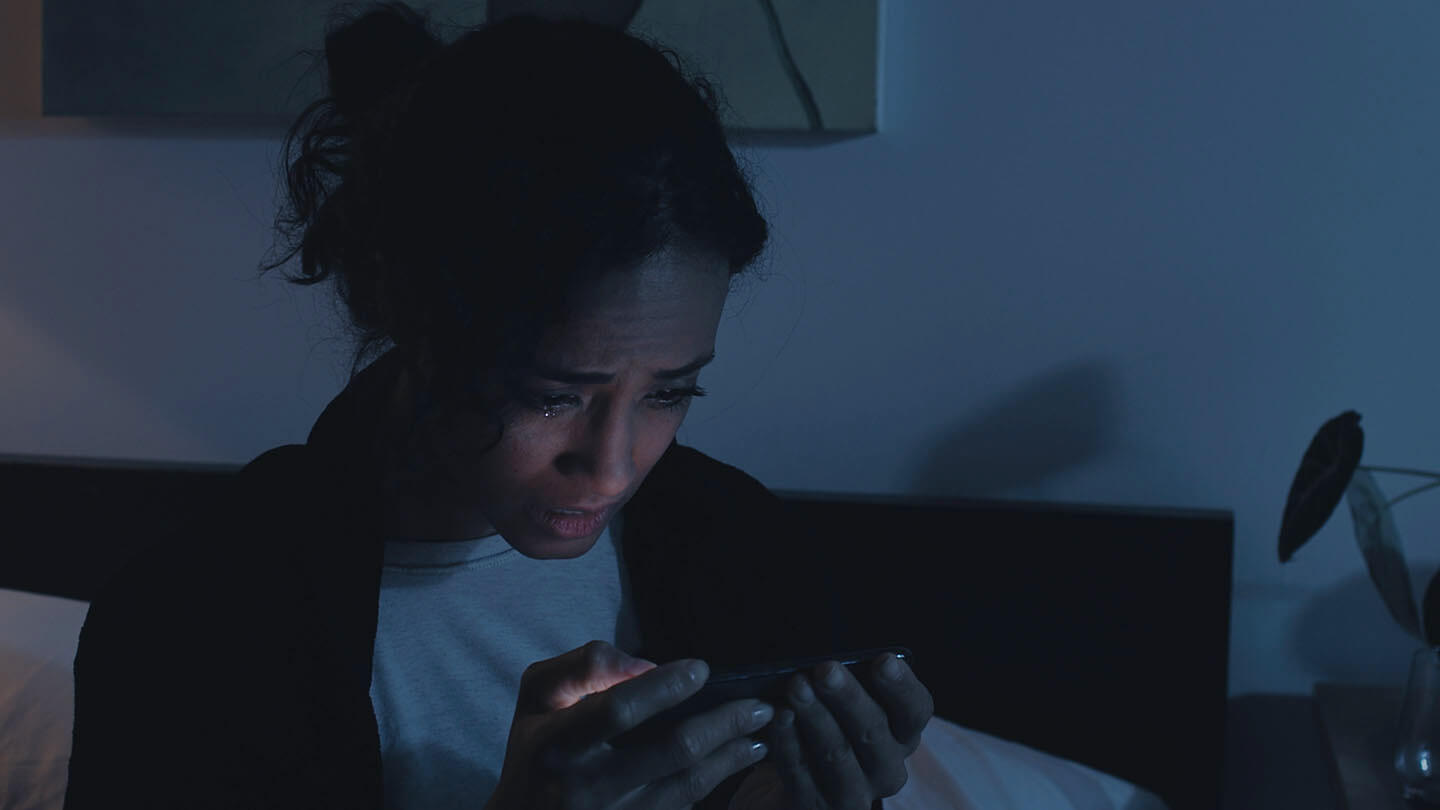 The show is broadcast and streamed everywhere. There is even a huge city-wide projection for anyone without a screen. Noah and his story are about to become famous. A family holiday in Thailand, a tsunami, a crisis, but eventually, all is well. It is a tearjerker with a happy ending. Charlie shows Noah's social media pages to the audience: post after post of family photos. The film's frame is used as a television screen throughout. The longer Noah is up on the screen, the stats on viewer engagement climbs continuously higher.
Of the viewers shown, Aria (Alexandra Metz) is particularly invested in the interview. For a while, it almost seems like she is Noah's beloved wife. Enveloped by the darkness of her room, it is easy to believe that Noah's dark secret (surely there has to be one?) is his estranged marriage and depressed wife.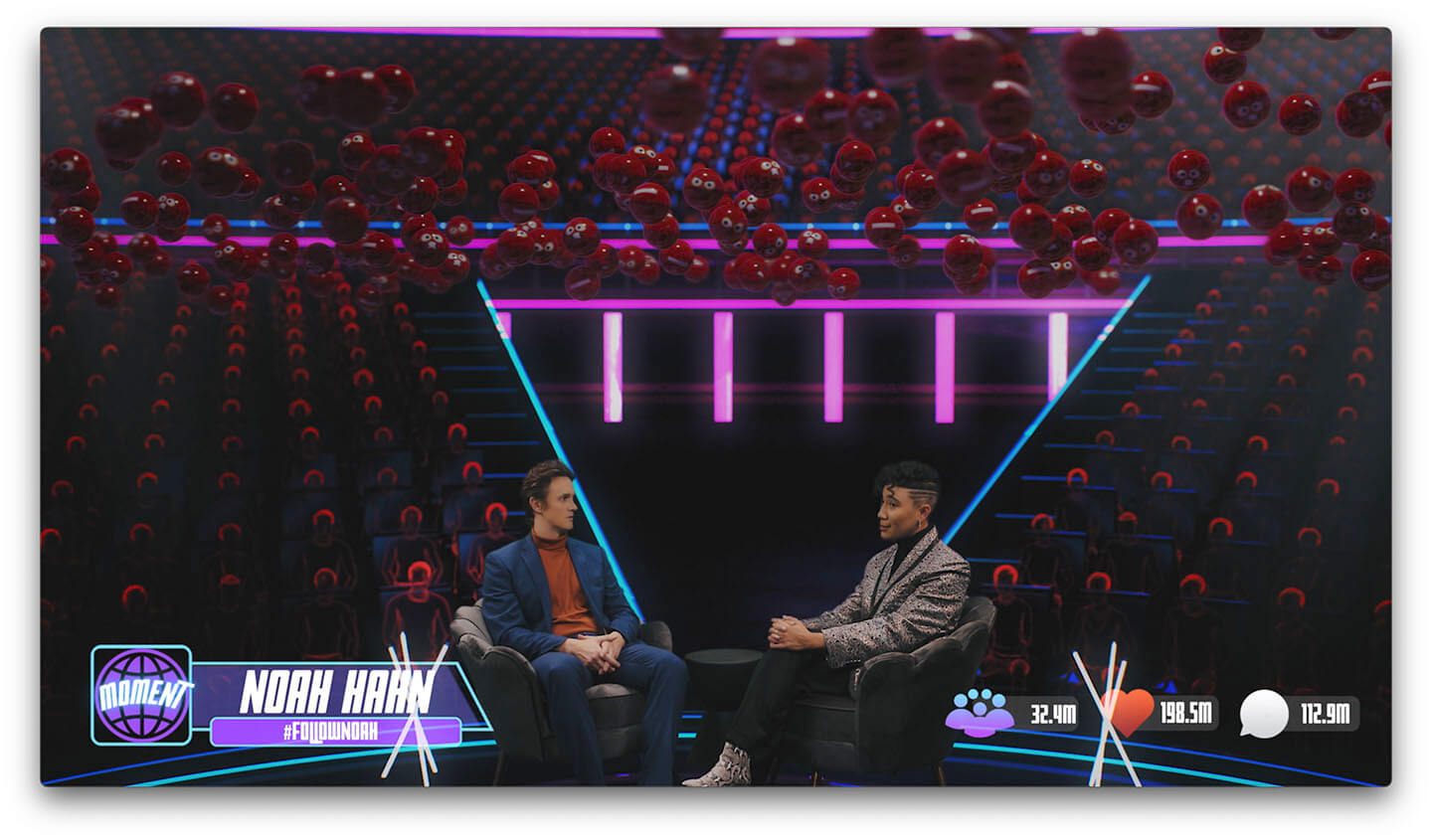 The climax threatens to unravel Noah's facade for the world to see. A revelation of truths darker than the shadowless confines of Charlie's show will cause the viewer engagement to go up but Noah's popularity to nosedive. The revelation, when it comes, is a cynical, quietly horrifying thesis for the benefit of the film's viewers.
The Mask in Our Hands is astute in its construction, borrowing from past prophecies to make its own. The horror it is pointing to is summed up in its music: triumphant, optimistic, impatient to move forward, even while characters suffer through wretched misery. In other words, television and social media. 
Watch The Mask in Our Hands Short Film Trailer
The Mask in Our Hands: Showcasing Everything (that will Attract Viewers)
Direction

Cinematography

Screenplay

Editing

Music