Sohale Dezfoli's 5-minute Taste the Difference is an obvious parody of the Pepsi Challenge, but with cola swapped for painkillers and a few other narrative choices, it becomes more than what it advertises itself as.
Instead of an informal setting as in the case of the actual Pepsi challenge, the film creates a precisely scientific method of experiment. Lab coats, thorough documentation, and even the setting is made to look drab and sterile. Subject 335 (Mark Predergast)—a migraine patient—is to sample two different painkillers and judge which worked better. The interviewer (Houston Rhines) notes everything he says—and he says a lot. A bumbling character, Subject 335 has the lion's share of the lines and the energy. The interviewer and his assistant (Kevin M. Walsh) maintain a demeanour so severely impersonal that it is easy to see them as the archetypal evil scientist.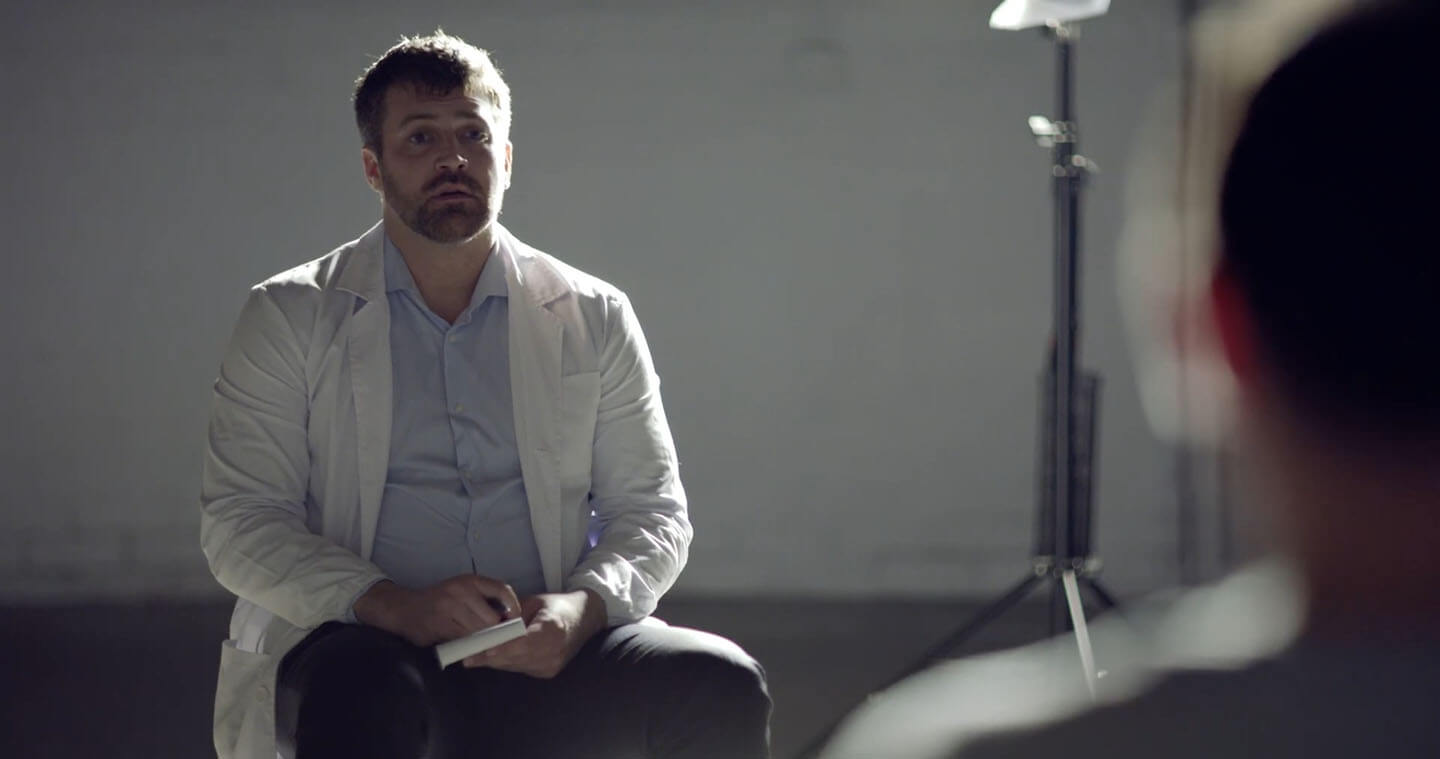 This becomes the reality as soon as results of Brand A have been documented and it is time to administer caplets of Brand B. Here, Subject 335's personality takes centre stage again. Upon being shown the less fun varieties of lab rat treatment, he replaces jolly jokes with insults. Here, the humour is derived by making his Scottishness the butt of the joke.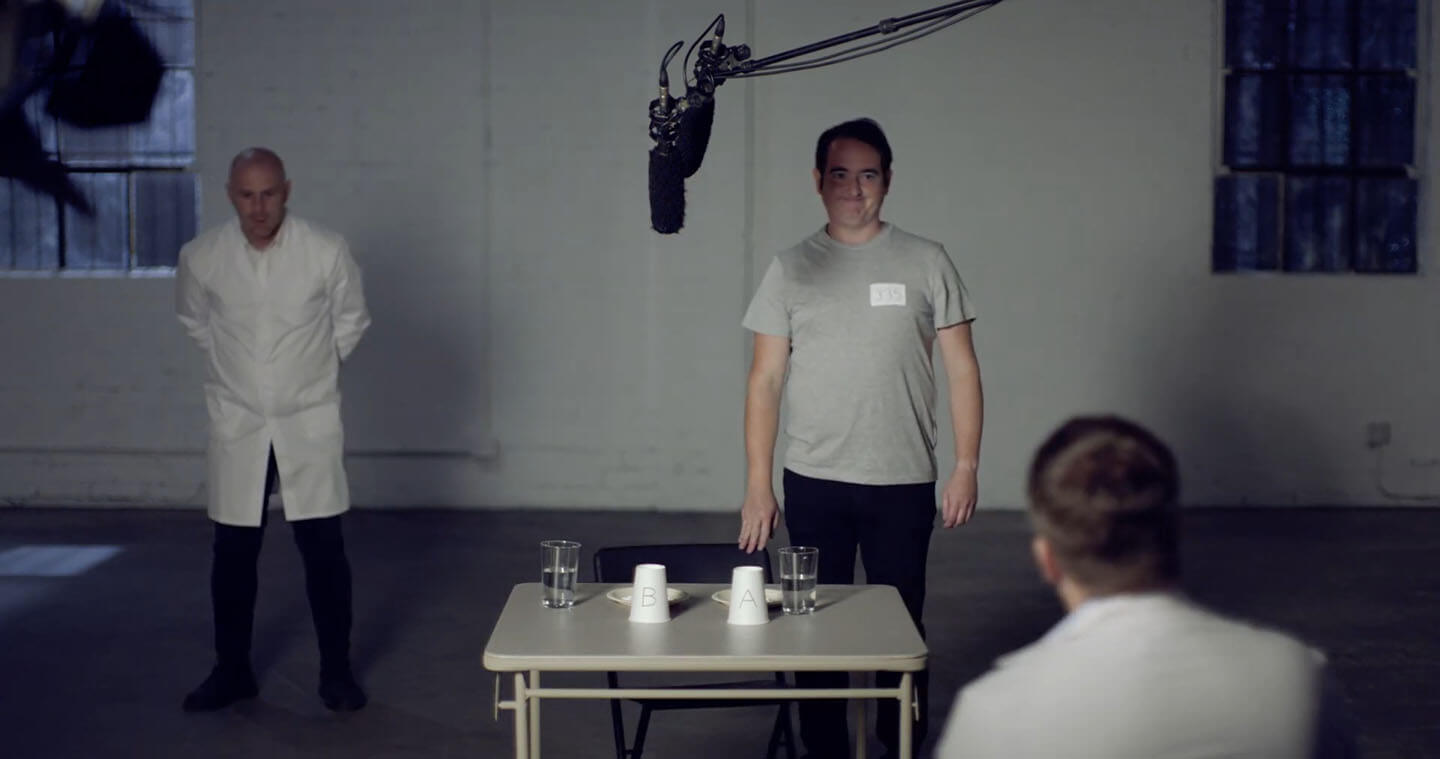 The humour, however, goes beyond the immediate concerns of the plot. There is an element of horror in the narrative's depiction of the proliferation and celebration of the drugs as the latest consumerist dream and toy. Combining this with the film's parodying style, the resulting tone of comedy is exactly what keeps the narrative from veering into horror proper.
Taste the Difference straddles the line between comedy and horror while appearing to be simple, slapstick humour. 
Watch Taste the Difference Short Film
Taste the Difference: Comedy and a Bit of Horror in this Parody
Direction

Cinematography

Screenplay

Editing

Music