Cleto Acosta-McKillop's 8-minute Kintsugi uses the philosophy behind the Japanese practice to craft a film about shifting times. A larger economic change is seen through the eyes of a traditional Japanese good luck cat. What is to become of the old, simple cat at the simple ramen restaurant when a shiny new restaurant with a shiny, new cat opens shop next door?
The new cat is all glossy black and neon lights. With its arrival the simple, earthy-toned world of the old cat is ruptured. It looks withered, it pales in comparison. The old cat neither smiles nor waves anymore. But unwilling to accept defeat, the cat goes on an adventure to find something that will equal the new cat's spiky, lit up throne. This adventure changes the spatial scale of the film and suddenly the world is seen through the eyes of the tiny figurine. Even the mop he glides down becomes a significant step. The film comes alive.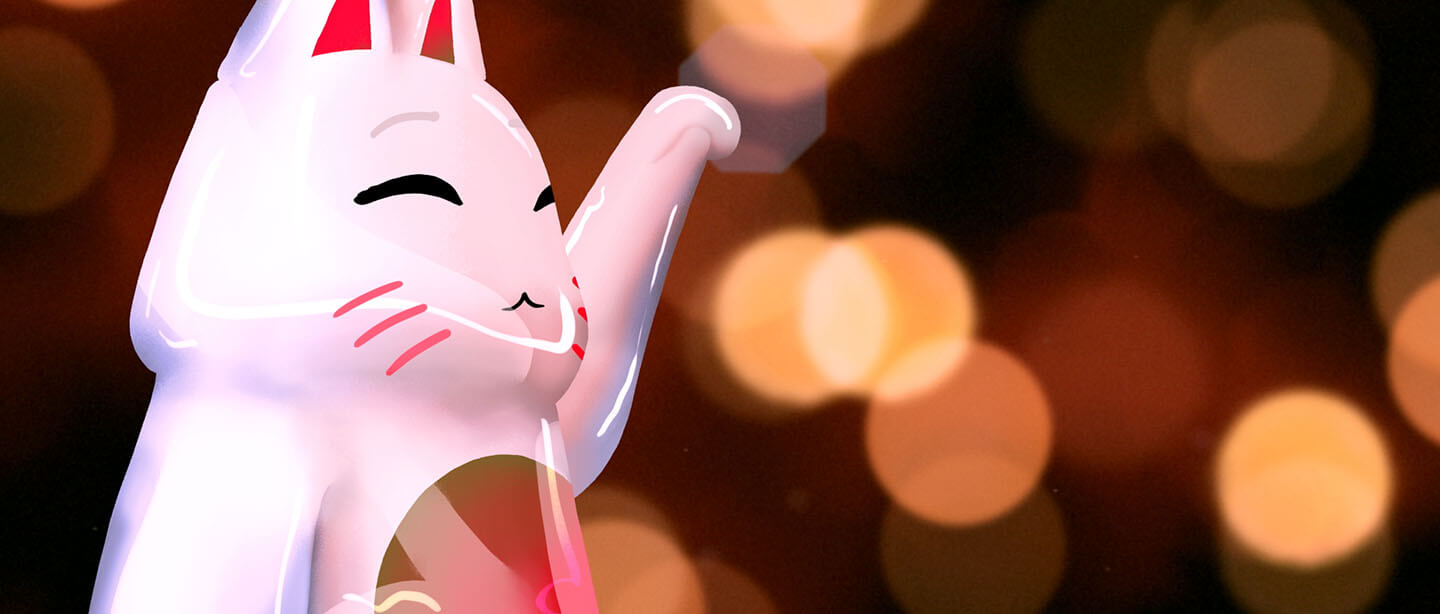 There are no dialogues in the film. Instead, the background score talks. The whole range of the cat's emotions are expressed through the music from the jealousy and dejection to the exhilaration of its adventure. Human characters are practically absent. The people that are seen are seen as abstract figures who flock to the new restaurant next door. The only character who has any substantive presence is the owner of the old shop, who turns up when the old cat's efforts to liven up its position backfires. In keeping with the cat's central perspective in the narrative, the owner is not given a face.
When the old also becomes the broken, the titular idea springs into action through the owner. The coming together then is kept tender, the film choosing this tenderness over dramatic flourish.
Kintsugi remains faithful to a notion of wholesomeness even if more troubling waters are ahead. By focusing on the small, it makes the big bearable. And finally, it reinforces the value of holding on despite ruptures, despite fractures.
Kintsugi: Change on Incomprehensible Scales Requires Coping in Small Degrees
Direction

Cinematography

Screenplay

Editing

Music